Declaring Your Major
The
Degree Audit Report (DARS)
is used to plan coursework and stay on track with the requirements for
completion of a degree.  To be able to use the report, you need to declare your area(s) of study.


Your major status is listed as undeclared or as an "intended" area of interest until you submit a
Declaration form
and are accepted into a major. You must declare a major by the time you complete 60 degree credits. You may change, add or drop by filing another declaration form.
Once you have completed the declaration form, you should take the form to the appropriate department.  Be sure and check your Student Center on SOLAR to verify that your major has been updated. 

You may also declare a minor, certificate and/or concentrations using the Declaration form.
For more information about our academic programs, including specific requirements for being accepted into the major, please see our Programs.

Declaration Forms
The 7 digit SOLAR ID required on the Declaration form can be found here: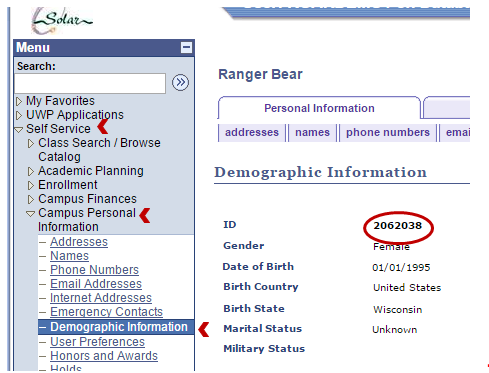 Terminology
Major
The subject or field of study of specialization. For example, students planning to specialize in mathematics will major in this field. Students choosing to specialize in two subjects will have a double major.
Concentration
A concentration is a specialized focus within a major. With the exception of Applied Health Sciences and Business, concentrations are optional.
Minor
A field of secondary emphasis. The total number of units required in the minor field is less than that required for the major