Find Your Advisor
You can find your advisor on the side bar when you login to your SOLAR account and view your Student Center.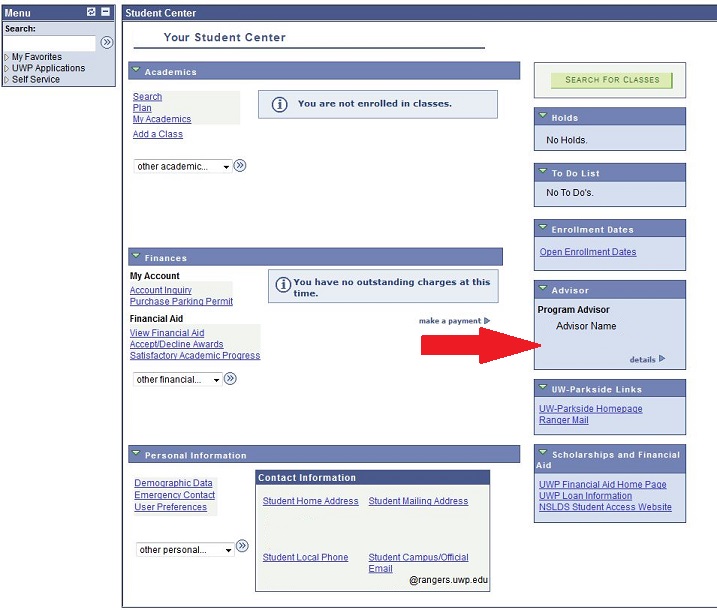 Scheduling an appointment
Most advisors will schedule an appointment with you individually, so reach your advisor directly by phone or email. To view contact information for your advisor, click on the "Details" link in the Advisor box on your SOLAR Student Center. If you need help making this connection, contact the Department Office or the Advising and Career Center.
Preparing for your appointment
To make the most of your advising sessions, you need to prepare for the session by taking the following steps:
Print a copy of your Degree Audit Report (DARS)
Review a copy of your Undergraduate Catalog
Write down any questions or concerns about your DARS or for your advisor