Gallery Exhibition Archives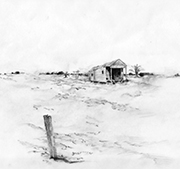 Forgotten Wars & Flowers
Forgotten Wars & Flowers brings together solo and collaborative projects by artist and activist, and Iraq War veteran Aaron Hughes. Drawing upon works created over the past decade, the show highlights an artistic practice that seeks to bridge cultural divides and find moments of shared humanity and beauty amidst, and despite, the ongoing "Global War on Terror". the exhibition's centerpiece will be the Tea Project, a collaboration with artist Amber Ginsburg consisting of works on paper, a large scale ceramic installation, and intimate performances and dialogues hosted over cups of tea.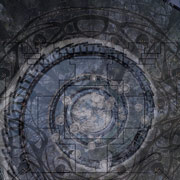 Behind the Scenes
Behind the Scenes offers an inside look into the multifaceted work of theatrical designers. Long before opening night, designers initiate a process of research and idea generation and plan their final designs through sketching, drafting, rendering, and model making. visual archives of this process are on view here, along with finished costumes, production stills, and publicity materials. The exhibition draws upon the work of UW-Parkside Assistant Professor Misti Bradford, Associate Professor Jody Sekas, and Academic Staff members Darice Damata-Geiger and Keith Harris.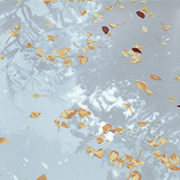 25th Parkside National Small Print Exhibition
2017 marks the 25th presentation of the Parkside National Small print Exhibition and thirty years since the first show opened at UW-Parkside. This year's exhibition features 96 original prints from artists hailing from thirty-one different states. David Jones, founder of Anchor Graphics, Chicago and the Center for Collaborative Research, Kenosha, served as the juror. His selections showcase the great breadth of contemporary printmaking practice, with artists exploring both traditional techniques as well as new digital applications.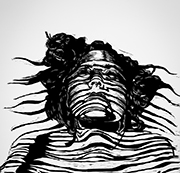 A Professor's Legacy: Students of David V. Holmes

Featuring artists working across a variety of media and styles, A Professor's Legacy highlights the far-reaching impact of former Parkside Art Professor David Holmes (1945-2014). Artists include: Trenton Baylor, Susan Boehm, Lisa Bigalke, Lisa Dukowitz, Samira Gdisis, William Grieder, Erin Hammond, Glen Larson, Amy Misurelli Sorenson, Kristina Niemi Johnson, Michael Nitsch, Judy Sebranek, Alex Tompsett, Linda Wawiorka, Kelly Witte, and Connie Wolfe.