The Mary Lou and Arthur F. Mahone Fund presents

Tuesday, February 17, 2015   |   7 pm   |   UW-Parkside Cinema
The University of Wisconsin-Parkside College of Arts and Humanities is honored to welcome Muta'Ali Muhammad for the Wisconsin premiere of his film Life's Essentials with Ruby Dee (2014, 90 minutes) as part of our campus-wide celebration of Black History Month.
ABOUT THE FILM
For more than a half century, audiences have been mesmerized by the love story between Hollywood legends Ossie Davis and Ruby Dee. Now, their grandson Muta'Ali Muhammad unearths the foundation of this unbreakable bond in the documentary Life's Essentials with Ruby Dee. Through intimate conversations with the award-winning actor, playwright and activist, Muta'Ali not only discovers intimate details about his grandparents' relationship, but also questions his ability to carry on the very dynasty that gave him life. 
In the film, the director breaks the wall between himself and his subject to ask heartfelt questions of his grandmother. "How do you stay faithful? And if I can't see myself doing that, how can I honestly get married knowing that I could eventually break the heart of the woman I love?"
"I can't say I didn't do anything to make Ossie unhappy…" Ms. Dee states as she carefully reveals the core commitment made between her and Mr. Davis. Her answer only sparked more questions for Muta'Ali, provoking him to dig deeper into the family archives and the history of Davis and Dee's union. He chronicles their remarkable journey as trailblazers in the arts community and activists in the Civil Rights Movement. Muta'Ali also shares exclusive video footage, family photos and memorabilia. In addition, a host of celebrity friends like Alan Alda, Angela Bassett, Harry Belafonte, Danny Glover, Hill Harper, Samuel Jackson, Spike Lee, S. Epatha Merkerson, Phylicia Rashad, Glynn Turman, Dr. Cornel West, Sonia Sanchez and Malik Yoba share eyewitness accounts of this American legacy.

Muta'Ali brilliantly captures his grandmother's perspective about life's essentials: love, marriage, commitment, conscious art and activism. The film preserves the wisdom of Ossie Davis and Ruby Dee for many longing to create a tradition of rich living that impacts today's society.

Join us for an exclusive screening at the UW-Parkside Student Center Cinema, Tuesday, February 17, 2015, at 7 pm., followed by a Q&A session with director Muta'Ali and producer Jevon "NJ" Frank.
ABOUT THE DIRECTOR AND PRODUCER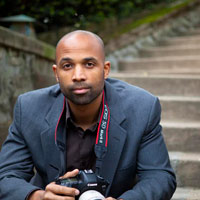 MUTA'ALI MUHAMMAD (director)

Muta'Ali has produced seven feature-length documentaries for recording artists under international record labels, including: Def Jam Music, Universal Music Group, Warner Music Group, and Atlantic Records. His content has appeared on CBS, BET, VH1 and MTV. Rounding out his range of production experience, Muta'Ali has produced three diverse, pop-culture-focused web series. He has also produced scripted and/or reality-based productions for clients including The Mo'Nique Show and Ebony/Jet Magazine.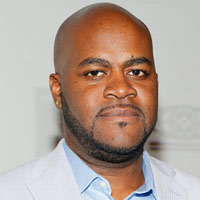 JEVON "NJ" FRANK (producer)

Brooklyn-born film producer Jevon "NJ" Frank has an instinctive talent for photography and film. His passionate, notable projects are known for their thought provoking impact. For more than a decade, NJ has established a broad, devoted portfolio of clients including: AAA, The Monique Show, Michael Mauldin's Fastlife 360, Atlanta Motor Speedway, Universal Music Recording artists Bun B., Atlantic Music Recording artist T.I. and Johnson Publications' Ebony and Jet Magazines. NJ recently wrapped production on Submit: The Reality of Cyber Bullying, a documentary which he hopes will bring awareness to the growing problem of individuals spreading hate and humiliation through social networks and other forms of electronic communications.

Alan Alda
Michelle Alexander
Angela Bassett
Harry Belafonte
Akim Black
Eduardo Bonilla-Silva
Guy Davis
Nora Day
Ruby Dee
Giancarlo Esposito
Cliff Frazier

Danny Glover
Hill Harper
Samuel L. Jackson
Gertrude Jeanette
Vernon Jordan
Jamal Joseph
Woodie King Jr.
Curtis King
Spike Lee
S. Epatha Merkerson
Marc H. Morial

Hasna Muhammad
Jihaad Muhammad
Muta'Ali Muhammad
Juanita Poitier
Phylicia Rashad
Voza Rivers
Sonia Sanchez
Glynn Turman
Tommy Wallace Jr.
Cornel West
Malik Yoba