Science Night: Wisconsin's Changing Climate
November 02, 2017
7 pm - 8 pm

Student Center Cinema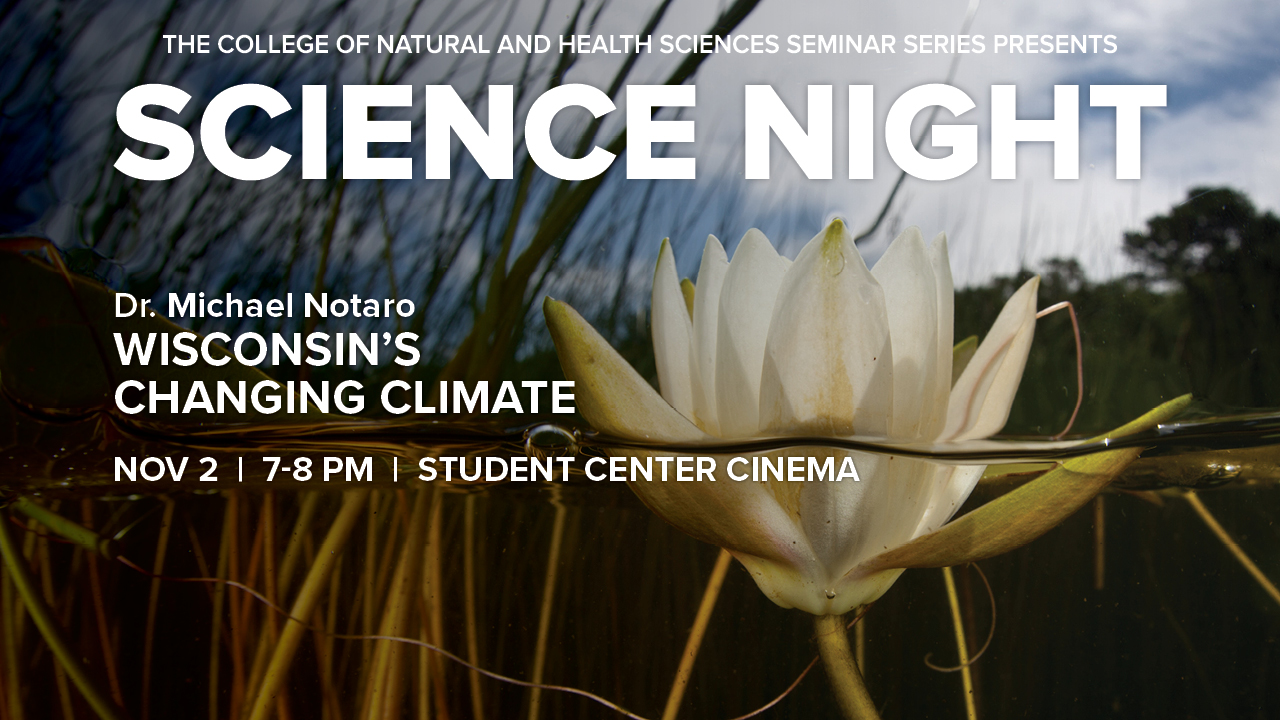 Going strong in its 13th year, Science Night has become a staple of programs featured on Parkside's campus. Created by physics professor Dr. Mohazzabi, the series features exciting presentations and lectures about various math and science topics and issues.
The series was designed to be enjoyed by students of all ages and curiosities ranging from middle school, high school, university students right here on campus, as well as community members. Everyone is invited to attend Science Night events.
This event will be part of the Wisconsin Science Festival. We will explore the science of the greenhouse effect, how climate is changing at the global to state level, projected climate change, and regional implications to environmental resources and socio-economics.
The Wisconsin Science Festival is a four-day statewide celebration that features events across Wisconsin for people of all ages. Events include hands-on science exhibitions, demonstrations, performances, tours, pub nights, workshops and more. The Wisconsin Science Festival was given the Key of Excellence Award from Phi Beta Kappa in 2014 for "blending science with both the arts and humanities to cultivate curiosity, inspire discovery, and grow knowledge." 

Dr. Michael Notaro is the Associate Director of the University of Wisconsin-Madison Nelson Institute Center for Climatic Research.
Free parking after 6:30 p.m. All are welcome! Refreshments provided