THEATRE: Don Juan
October 21, 2017
7 pm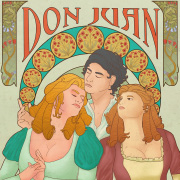 Don Juan
by Moliere
Don Juan, the magnificently brazen anti-hero of Spanish folk legend, has tired of his beautiful new bride and strikes out for new adventures and uncharted conquests. With irresistible charm and uncompromising intellect, he welcomes every obstacle he encounters, exposing his enemies and challenging conventional morality even as he adopts a religious front in order to carry on his clandestine crimes more effectively. But what will happen when this relentless seducer goes up against a force he cannot charm?
October 13-22, 2017
Main Stage Theatre
Contact(s):
Rita Box Office
262-595-2564

Sponsors
Theatre Department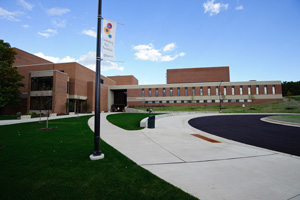 Rita Tallent Picken Regional Center for Arts and Humanities
Rita Tallent Picken Regional Center for Arts & Humanities anchors the west side of campus. "The Rita" features theatres, art galleries, classrooms, rehearsal halls, Fireside Theatre Scenic Studios and the magnificent Frances Bedford Concert Hall.