High School Goes to College at UW-Parkside
November 29, 2017 - November 30, 2017
8 am - 9 am


Do you love chatting about cultural trends, stories, and films? Do you have a passion for learning how to communicate with others as you express yourself creatively?
If so, try on college for a day with the Department of Literatures and Languages at UW-Parkside.
Our students enjoy small classes, a supportive community of peers, and individual attention from their professors as they master skills that make them ready for a wide variety of careers.
We're waiting to welcome you! Visit one of our open classrooms on November 29 and 30 to see why taking our courses is a smart and exciting choice for your future.
Contact(s):
Mary Lenard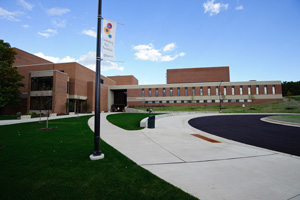 Rita Tallent Picken Regional Center for Arts and Humanities
Rita Tallent Picken Regional Center for Arts & Humanities anchors the west side of campus. "The Rita" features theatres, art galleries, classrooms, rehearsal halls, Fireside Theatre Scenic Studios and the magnificent Frances Bedford Concert Hall.