February Science Night: Flu Frenzy
February 14, 2018
7 pm - 8 pm

UW-Parkside Student Center Cinema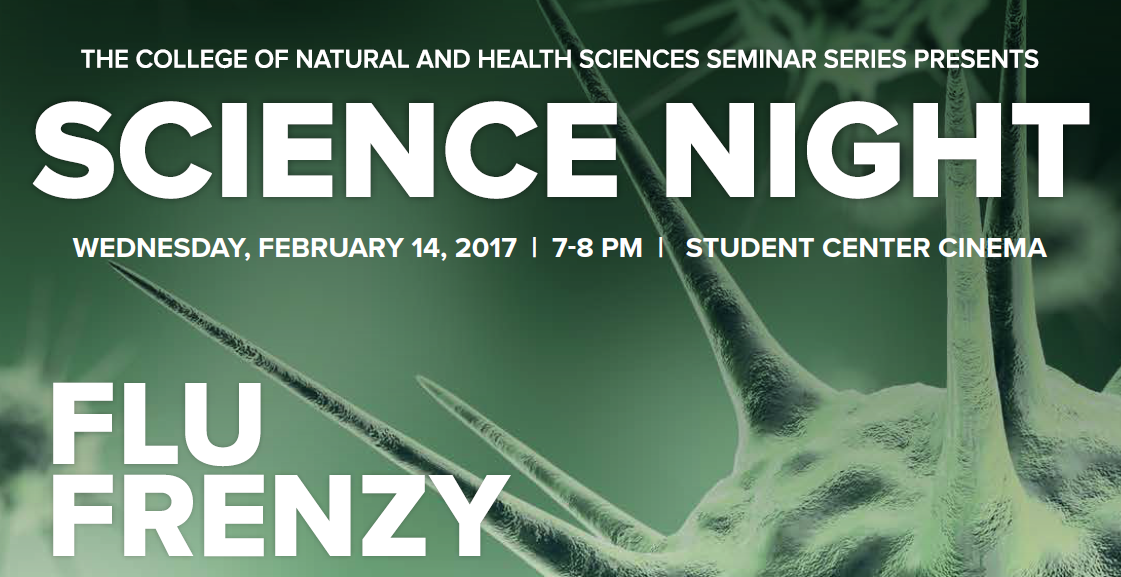 Wednesday, Feb. 14, UW-Parkside will present their next installment of Science Night at 7 p.m. in the Student Center Cinema. Dr. Greg Richards will be leading science night with his presentation titled, "Flu Frenzy." The presentation will discuss the history of flu outbreaks, flu epidemiology, how vaccines and herd immunity help prevent such contagion, and why the modern media tends to overhype outbreaks and whip the public into a frenzy. This event is also part of the NEA Big Read program.
Dr. Greg Richards is an Assistant Professor of Biological Sciences at the University of Wisconsin-Parkside. He has a passion for teaching students about science and teaches microbiology lectures and labs for both majors and non-majors, advanced microbiology for undergraduate and graduate students, and introductory cellular and molecular biology. Dr. Richards studies the physiology and regulation of bacterial responses to stress. He studies how the bacterium Escherichia coli responds to metabolic stress caused by excessive accumulation of sugar-phosphates. He was recently awarded a three-year National Institutes of Health grant to support this work.
In the past eight years, students who Dr. Richards mentored have been featured as co-authors on five peer-reviewed research publications. The students he has worked with have gone on to medical school, pharmacy school, and graduate school in microbiology, as well as careers in the biotech industry, veterinary tech, and chiropractic medicine.  
Free parking is available after 6:30 p.m. Everyone is invited and refreshments will be provided.