Survival Skills Friday: Fiber Arts
March 02, 2018
Noon - 1 pm

UW-Parkside Library Friends Reading Room
Members from the UWP Ministry of Fiber Arts will be on hand to demonstrate and teach a variety of yarn-based crafts. No experience required and supplies will be provided.
Sponsors
Ministry of Fiber Arts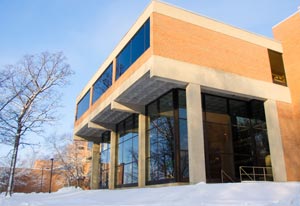 Wyllie Hall
Wyllie Hall contains state-of-the-art classrooms and computer labs, and key administrative departments including the Chancellor's office. Main Place, a multi-level area in the atrium, features study areas, Wyllie Market as well as access to the library.