Science Night
September 12, 2018
7 pm - 8 pm

Muscular Dystrophy and Neurodegeneration: Insights from Baker's Yeast
Proteins in every cell carry out the important tasks that do most of the work of each cell in the body. Some proteins are involved in using oxygen, some are involved in fighting infections, some are involved in breaking down the food you eat, and some are involved in learning and memory, etc. They also make building blocks in the cells. Like the bricks in a house, if they are not arranged properly, they cannot perform their function.
Sponsors
College of Natural and Health Sciences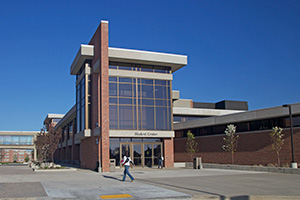 Student Center
The Student Center is a place to grab a quick bite, meet a friend for coffee, hold a meeting or simply sit in a comfortable chair and study. It also houses Academic offices such as Admissions, New Student Services, and the Student Involvement Center.