Jerusalem Today: A Critical Turning Point in the Israeli Palestinian Conflict
December 04, 2018
12:30 pm - 2 pm

In light of the historic importance of Jerusalem and its status, and considering the recent decision by the US administration to move its embassy from Tel-Aviv to Jerusalem. This lecture (followed by Q&A) will examine the implications of such a move for the region, the peace process and US foreign policy.
Sponsors
Center for International Studies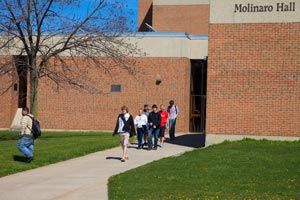 Molinaro Hall
Molinaro Hall provides offices for liberal arts faculty as well as laboratories and classrooms for the College of Business, Economics, and Computing, and houses a newly remodeled space for a ceramics and sculpture art studio.