Arts and Humanities Scholarship Day
February 16, 2019
8 am - 1 pm

The Rita
You are one of a kind. Turn your unique talent into scholarship money! 
Thousands of dollars in scholarships are awarded on Arts and Humanities Scholarship Day. Scholarships are based on creative work and are open to all newly admitted students pursuing art and humanities majors who will begin their studies at Parkside during the 2019-2020 academic year.
Arts and Humanities Majors: Art, Communication, English, Graphic Design, Liberal Studies, Music, Spanish, and Theatre Atrs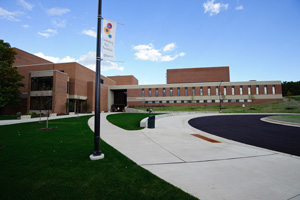 Rita Tallent Picken Regional Center for Arts and Humanities
Rita Tallent Picken Regional Center for Arts & Humanities anchors the west side of campus. "The Rita" features theatres, art galleries, classrooms, rehearsal halls, Fireside Theatre Scenic Studios and the magnificent Frances Bedford Concert Hall.