FREE FOOD @ NOON: Library Purple Presentation Room!
February 11, 2019
Noon - 1 pm

UWP Library, Room 267
Enjoy purple foodstuffs as you tour the newest tech features of our purple presentation room (WYLL 267) on L2 of the library!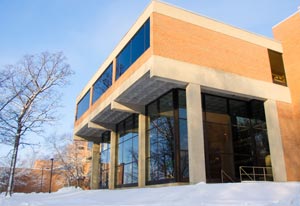 Wyllie Hall
Wyllie Hall contains state-of-the-art classrooms and computer labs, and key administrative departments including the Chancellor's office. Main Place, a multi-level area in the atrium, features study areas, Wyllie Market as well as access to the library.