FILM: Bad Genius (Free student screening)
February 10, 2019
5 pm
Bad Genius
Feb 7-10  |  2017  |  Thailand |  Nattawut Poonpiriya  |  Thai language  |  130 min
Lynn is a brilliant young woman who earns a scholarship to an expensive private school. When her artistic friend Grace asks for some help on an exam, the pair devise a brilliant scheme in which Lynn basically starts a business where she's the brains for a bunch of spoiled rich kids willing to pay. Based on true events, this is a very smart film, one in which a young woman learns how difficult it is to overcome societally constructed injustices, but most of all, Bad Genius is fun, crisp, and consistently entertaining. 2018 Asian Film Awards: Best Newcomer and Screenwriter; 2017 Fantasia Film Festival: Best Film, Director, Asian Feature, and Innovative Feature. Read more on IMDb.
FILM DISCUSSION  Saturday, Mar 2  |  12-1 pm | Cinema
FREE STUDENT SCREENING  Sunday, Feb 10  |  5 pm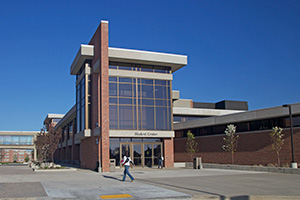 Student Center
The Student Center is a place to grab a quick bite, meet a friend for coffee, hold a meeting or simply sit in a comfortable chair and study. It also houses Academic offices such as Admissions, New Student Services, and the Student Involvement Center.