A Conversation with Charlie Sykes
March 21, 2019
7 pm
Charlie Sykes is coming to UW-Parkside's Student Center Ballroom on March 21 at 7 p.m. to discuss overcoming partisan politics for the public good. This free Q&A session, which will mostly be focused on Sykes' new book, will be moderated by Parkside Political Science & Law professor Ross Astoria. A signing for his new book will follow the Q&A.
More information about Charlie Sykes can be found via his page on the Macmillan Speakers website at https://www.macmillanspeakers.com/charlessykes.
This event is sponsored by the Tommy G. Thompson Center on Public Leadership at UW-Madison as part of its mission to pursue leadership, foster collegiality, and to address vital policy needs. Inquiries about the event can be directed to Michael Knaack at the Tommy G. Thompson Center on Public Leadership in Madison at 608-265-4087 or via email at mknaak@wisc.edu. More information about the Tommy Thompson G. Center can be found on their website at https://thompsoncenter.wisc.edu/.
Sponsors
Tommy G. Thompson Center on Public Leadership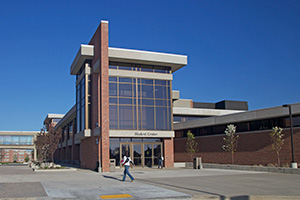 Student Center
The Student Center is a place to grab a quick bite, meet a friend for coffee, hold a meeting or simply sit in a comfortable chair and study. It also houses Academic offices such as Admissions, New Student Services, and the Student Involvement Center.