Dedication Ceremony and Reception for the Alan E. Guskin Center for Community and Business Engagement at UW-Parkside
May 02, 2019
4:30 pm - 6 pm

Main Place, Wyllie Hall
Please join Chancellor Deborah Ford to recognize the University of Wisconsin-Parkside's commitment to community engagement, and to honor Alan Guskin for his leadership to establish the university's community focus during his tenure as UW-Parkside Chancellor, 1975 to 1985.
Join Alan Guskin, university leaders, and guests as we honor his leadership in UW-Parkside's community engagement. Reception to follow the dedication.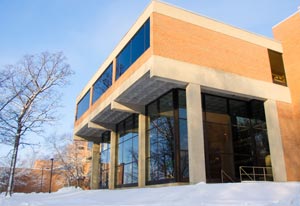 Wyllie Hall
Wyllie Hall contains state-of-the-art classrooms and computer labs, and key administrative departments including the Chancellor's office. Main Place, a multi-level area in the atrium, features study areas, Wyllie Market as well as access to the library.