WriterCon 2019
May 07, 2019 - May 09, 2019
All Day
Student Center Ballroom
May 7-9, 2019  |  Student Center Ballroom
WriterCon 2019 (Writers' Conference at UW-Parkside) is where names on projects meet faces, where great ideas are presented and flourish. Join us to see great projects and participate in workshops and panels. Engage with other Literatures and Languages majors as well as alumni and professionals who are active in the field that interests you!
uwp.edu/WriterCon
for more information and full conference schedule
Sponsors
Department of Literatures and Languages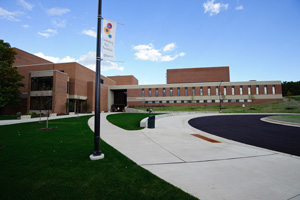 Rita Tallent Picken Regional Center for Arts and Humanities
Rita Tallent Picken Regional Center for Arts & Humanities anchors the west side of campus. "The Rita" features theatres, art galleries, classrooms, rehearsal halls, Fireside Theatre Scenic Studios and the magnificent Frances Bedford Concert Hall.