THEATRE: Silent Sky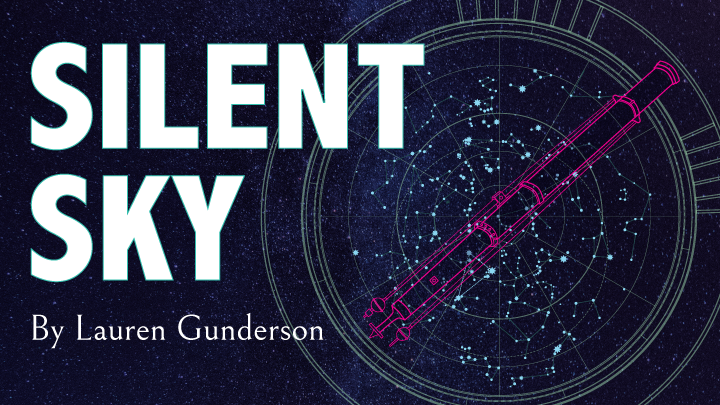 November 24, 2019
2 pm - 4 pm

Silent Sky
By Lauren Gunderson
Nov 22-Dec 8, 2019  |  Black Box Theatre
Nov 22 & 23, Dec 6 & 7 at 7 pm
Nov 24 & Dec 8 at 2 pm
Dec 6 at 10 am  |  Learn about matinee progam
The true story of 19th century astronomer Henrietta Leavitt plays out against a landscape of fierce sisterly love, early feminism, universe-revealing science, and a time when humans who processed vast amounts of data were called "computers." When Henrietta begins work at the Harvard Observatory in the early 1900s, she isn't allowed to touch a telescope or express an original idea. Instead, she joins a group of women "computers," charting the stars for a renowned astronomer who calculates projects in "girl hours" and has no time for the women's probing theories. As Henrietta, in her free time, attempts to measure the light and distance of stars, she must also take measure of her life on Earth, trying to balance her dedication to science with family obligations and the possibility of love. The true story of 19th-century astronomer Henrietta Leavitt explores a woman's place in society during a time of immense scientific discoveries, when women's ideas were dismissed until men claimed credit for them. The play shows Henrietta coping with work-life tension and tradeoffs, and the expectations society and family have of women and how greatly they can pull one away from what they are passionate about. However, the play at its heart is lyrically expressive in capturing the great love of Henrietta's life: the sky and all its riches.
For your convenience we offer you a number of ways to contact our Theatre Box Office for performance information and to purchase tickets for our theatre productions.
Order your individual tickets online
Individual Regular Ticket Prices*:
General Admission Tickets = $18
Senior & UW-Parkside Staff Tickets = $14
Student Tickets = $10
*For musicals, the ticket price is an additional $2 per ticket. Visit the online box office for exact prices.
You can also email your ticket requests to boxoffice@uwp.edu, call 262.595.2564 and speak with our friendly staff about available tickets and purchasing, or visit the Theatre Box Office near the Main Theatre entrance in the Rita. Call the Box Office for detailed hours or stop by one hour prior to each performance.