Smart Cities Brown Bag Series: The Emerald City: Capital, Climate, and the "Smart" City
September 25, 2019
Noon - 1 pm

SEPTEMBER 25, 2019  
The Emerald City: Capital, Climate, and the "Smart" City
Dr. Ross Astoria
This workshop explores the emergence of the ideal of the green, resilient cosmopolity as a governance object for smart cities in the age of rapid and dangerous global warming.
SMART CITIES
The Smart Cities vernacular has become a prolific phrase in our community over the last year. Join us to consider the various issues raised by the development of wired and integrated cities. We offer a general education course, CPS 103 - Introduction to Smart Cities, which includes and encourages community participation at weekly brown bag lunches. These events are free and open to the public. You do not need to register or sign-up ahead of time--feel free to just show up! 
Parking information can be found here: https://www.uwp.edu/explore/directionsvisit/visitorparking.cfm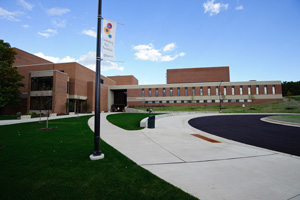 Rita Tallent Picken Regional Center for Arts and Humanities
Rita Tallent Picken Regional Center for Arts & Humanities anchors the west side of campus. "The Rita" features theatres, art galleries, classrooms, rehearsal halls, Fireside Theatre Scenic Studios and the magnificent Frances Bedford Concert Hall.