Science Night: Fun with Fluids!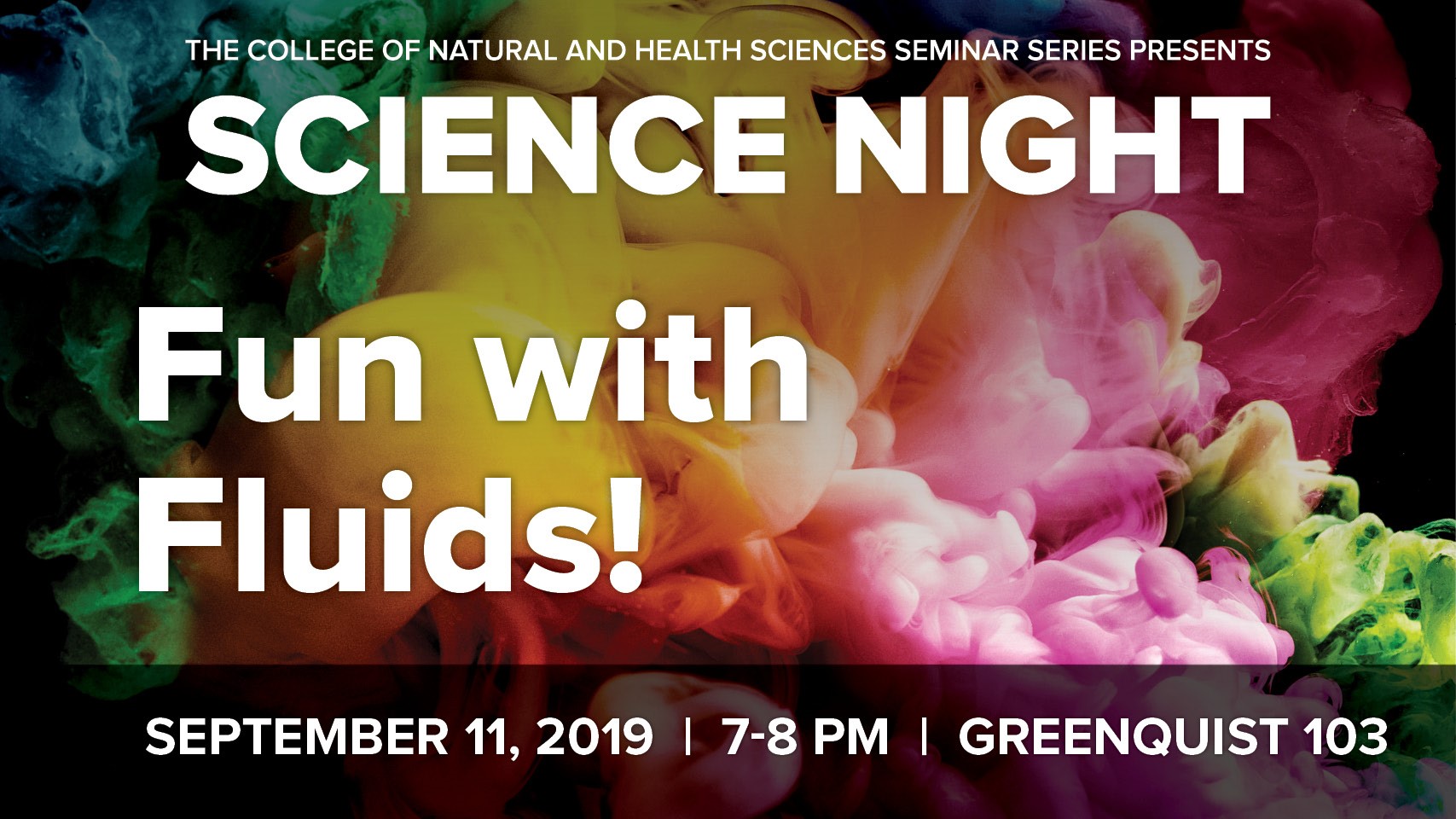 September 11, 2019
7 pm - 8 pm

Presentation: Fun with Fluids!
Guest Speaker: Dr. Paul Mohazzabi
Location: Greenquist 103, 7:00pm- 8:00pm
Date: September 11, 2019
Various aspects of fluid mechanics are explained through a series of demonstrations in an easy-to-understand way to the general public of any age and background. The presentation starts with basic concepts of fluid statics and moves on to fluid dynamics. No prior knowledge of the field is required.
PRESENTED BY DR. PAUL MOHAZZABI
Paul received his PhD in Materials Science and Engineering from the University of California, Berkeley, in 1975. He joined the University of Wisconsin, Parkside in 1986, where he is currently a full professor of physics. He has been teaching for 44 years, and has published nearly 100 research papers in refereed international journals in a wide variety of areas, ranging from bicycle stability to cancer theory. His current research focuses on computational thermodynamics and statistical mechanics of small systems.
Going strong for 15 years, Science Night has become a staple of programs featured on Parkside's campus. Created by physics professor Dr. Mohazzabi, the series features exciting presentations and lectures about various math and science topics and issues. The series was designed to be enjoyed by students of all ages ranging from middle school age to 100+ year olds. This is a free event open to community members and of course UW-Parkside students. Follow us on Facebook for information about the next Science Night and other special events.
Science Nights occur from 7-8 pm every second Wednesday of the month during fall and spring semesters.
All are welcome!
Free parking after 6:30 PM  |  Refreshments provided
Sponsors
College of Natural and Health Sciences