Public Speaking Night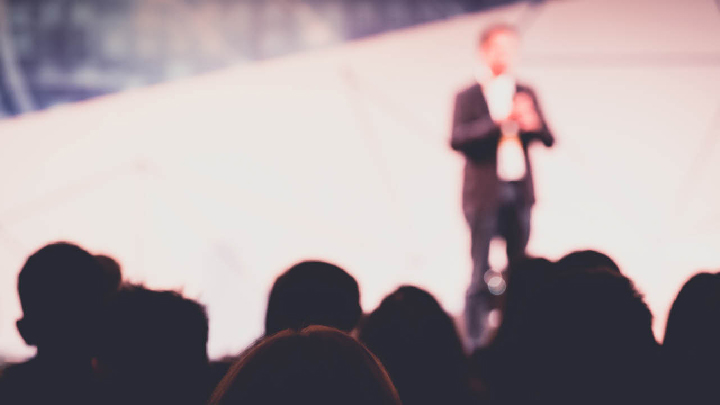 December 03, 2019
7 pm - 9 pm

Free! Open to the public! Door prizes!
The bigger the crowd, the better the experience for a lineup of students hand-picked by their peers to represent their class in a high-energy speech competition designed to transform classroom presentations into a full-on and friendly public speaking battle.
The purpose of Public Speaking Night is to give beginning speech students experience talking to a large audience. Contestants were elected by their peers to give a 6-minute persuasive speech showcasing the skills taught in our SPCH 105 classes.
Public Speaking Night Hosts
Crystal Egbo | MC & Past Public Speaking Night Winner
Bonnie Peterson | Director, Speech Studies Program
Tannette Elie | Speech Instructor
Agenda
7 pm  |  Welcome
Bonnie Peterson, Crystal Egbo
7:05 pm  |  Introductions
7:10 pm  |  Student Speeches
8:20 pm  |  Door Prize Drawing
Must be present to win
8:25 pm | Award Presentations
Contestants
Max Cisewski (Freshman, Business Management)
Duska Gostic (Freshman, Business Management)
Wesley Hardy (Senior, History/Secondary Education)
Dalton Heffel (Sophomore, Business Management)
Shawn Hoffman (Sophomore, Elementary Education/ESL)
Elonna Jones-Turner (Freshman, Communication)
Serena Murphy-Kehoe (Freshman, Sepcial Education)
Eli Trapp (Sophmore, Psychology) 
Selection Criteria
Accuracy of Time
Audience Analysis
Extemporaneous Style
Persuasive Technique
Verbal & Nonverbal Delivery
Call to Action
PowerPoint
Public Speaking Judges
Mike Falbo - Michael J. Falbo is a Vietname veteran and a 1980 graduate of the University of Wisconsin-Parkside. While attending college, Mike built and managed a financial company. He spent over forty years as a trusted leader in the banking industry.
Mike then served 11 years for the UW system, first as a Regent for UW System Board of Regents and then as a two-term president of the Board. Mike and his wife Sheila are passionate supporters of higher education and UW Parkside.
Tina Thornberry
Tina Thornberry is originally from California. Tina has a BA in Communication Studies from Westmont College in Santa Barbara, CA and MBA from the Academy of Art University in San Francisco, CA.
Tina moved to Wisconsin 4 years ago and has advanced to Engineer at Cisco Systems. She is a team builder and public presenter for her company. She lives in Kenosha with her husband and his 10-year-old son. Tina is a member of Toastmasters. She is also an avid powerlifter, amateur boxer, and a movie enthusiast.
Sponsors
Speech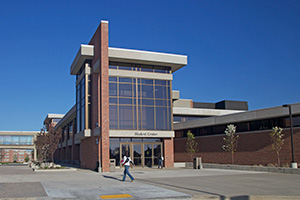 Student Center
The Student Center is a place to grab a quick bite, meet a friend for coffee, hold a meeting or simply sit in a comfortable chair and study. It also houses Academic offices such as Admissions, New Student Services, and the Student Involvement Center.