AUTHOR TALK: FREDERICK LUIS ALDAMA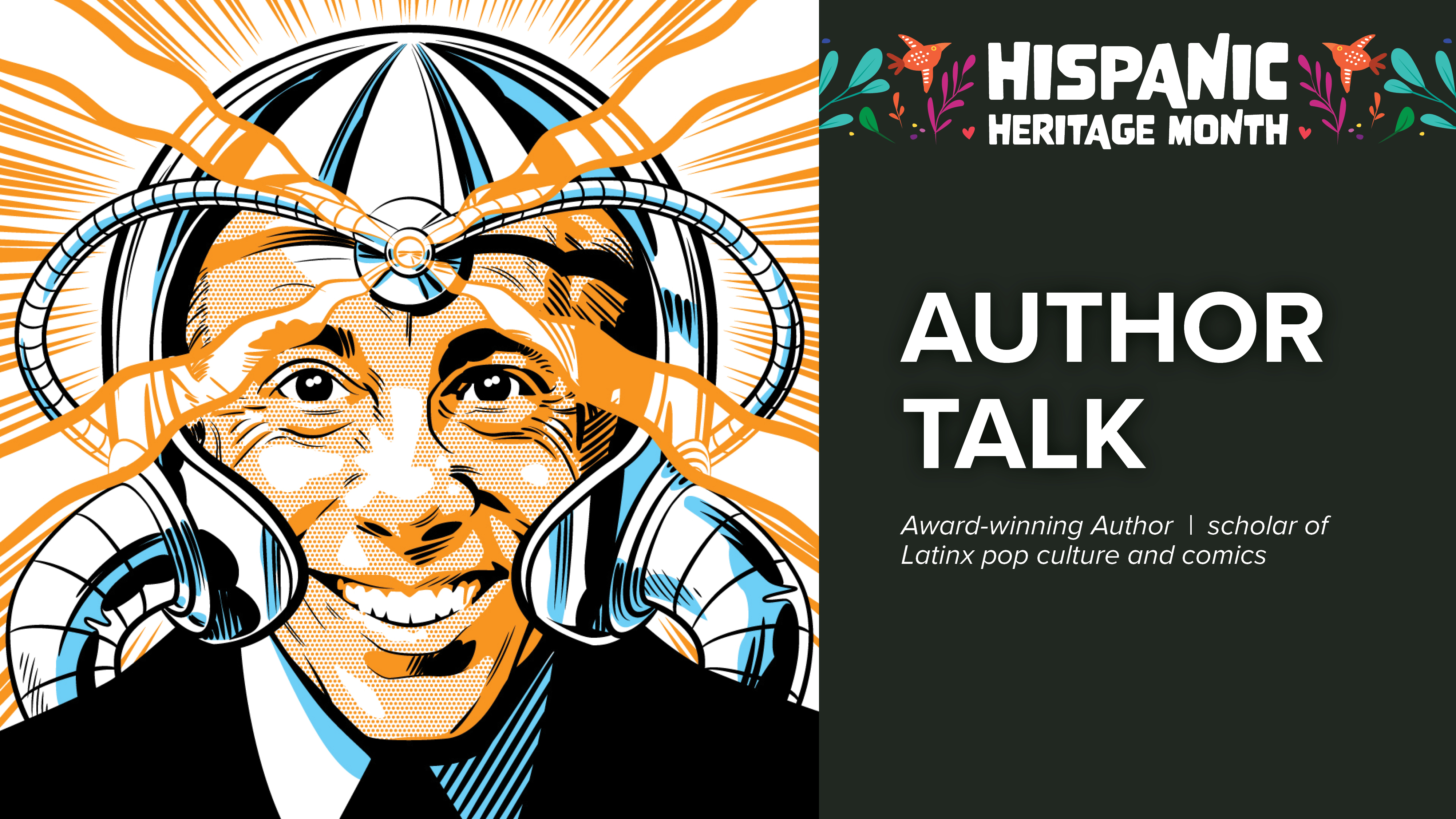 September 27, 2022
4 pm
The Rita, Bedford Concert Hall
Meet and greet to follow
"Latinx Stories Matter!" Professor Aldama, aka Professor Latinx, will unzip his brain, offering a performative multimedia extravaganza of all things Latinx pop culture in the 21st century. This includes an exploration of how contemporary mainstream pop culture simplifies and straightjackets Latinx identity and experience. He will then contrast this with today's abundance of Latinx created pop cultural phenomena—including performative readings from his own fiction and comic books—that vitally complicates and enriches our understanding of Latinx identity and experience.  Along the way he will present a dynamic model for understanding Latinx subjects as active transformers of the world we live in today.

ABOUT FREDERICK LUIS ALDAMA
Frederick Luis Aldama is the Jacob & Frances Sanger Mossiker Chair in the Humanities at the University of Texas, Austin, where he is also founder and director of the Latinx Pop Lab. He is an award-winning author, co-author, editor, and coeditor of over 48 books, including an Eisner for Latinx Superheroes in Mainstream Comics. He is author of several children's books, including The Adventures of Chupacabra Charlie (published in English and Spanish) and Con Papá / With Papá as well as co-creator of the animation short, Carlitos Chupacabra, currently on a world film festival tour. He was recently inducted into the Texas Institute of Letters and the Ohio State University's Office of Diversity & Inclusion Hall of Fame. 
Sponsors
The College of Arts and Humanities