An Evening with James Carville & Mary Matalin: Thriving in Times of Political Polarization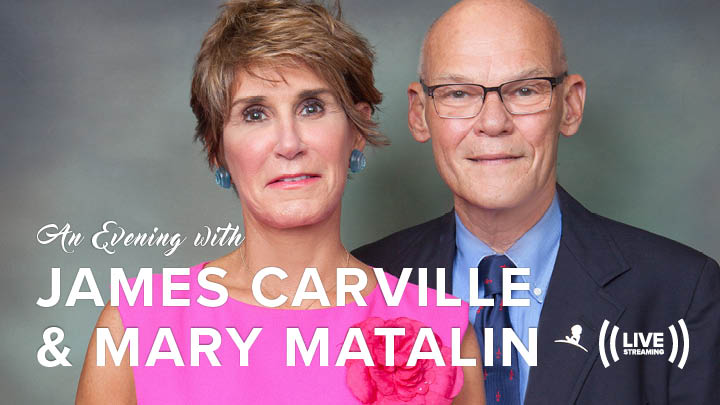 September 30, 2022
5:45 pm - 7 pm

Livestream
You are invited to an event featuring James Carville & Mary Matalin. Brought to you by the Tommy G. Thompson Center on Public Leadership and UW-Parkside. The event will focus on the current political polarization in the United States.
James "The Ragin' Cajun" Carville is America's best-known political consultant. His long list of electoral successes evidences a knack for steering overlooked campaigns to unexpected landslide victories and for re-making political underdogs into upset winners.
Mary Matalin is one of the most celebrated and popular conservative voices in America. As an author, television and radio host, and widely sought-after political contributor, pundit, and public speaker, she has become noted for her straightforward manner and insightful political repartee.
Sponsors
Tommy G. Thompson Center on Public Leadership