Chillin' Chili Days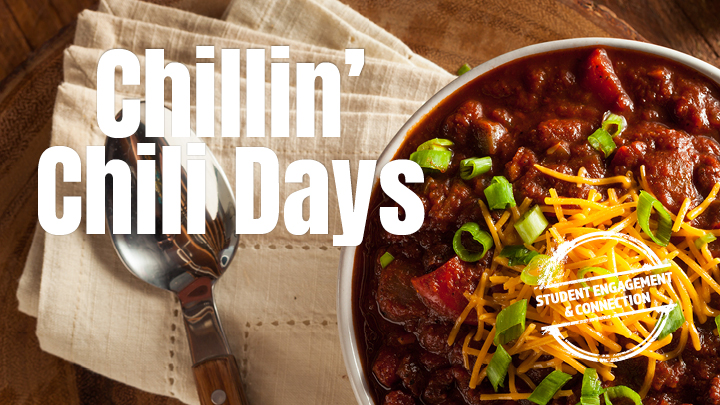 November 08, 2022 - November 09, 2022
11:30 am - 12:30 pm

The Brickstone
Come down to the Brickstone to enjoy a warm fall-time meal provided by Dining Services.
Tuesday, November 8th – Chicken and Cannellini Creamy Chili – This creamy chili will test your loyalty to traditional chili.  It checks all the boxes of being a "chili," but not your classic red.
Wednesday, November 9th – Acorn and Butternut Squash Chili – This Fall-Filled Chili is Veggies ONLY please.  With two varieties of squash and spices galore, this chili will sneak in an abundance of nutrients, with all the flavor intact.
Free Samples!
Contact(s):
Student Engagement & Connection

Sponsors
Student Engagement & Connection & Dining Services