GALLERIES: Paper Pulp Workshop with Melissa Paré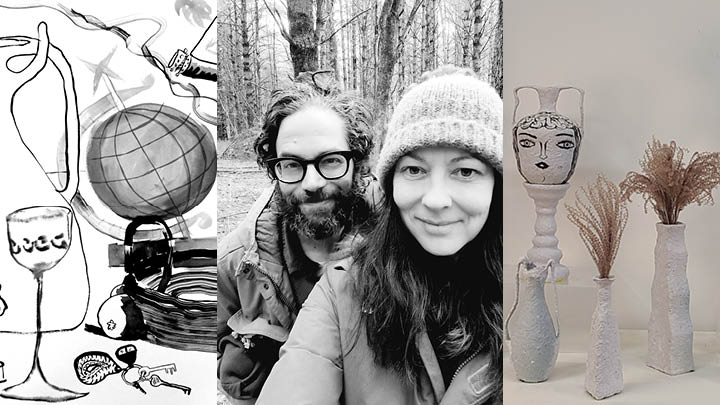 February 22, 2023
6 pm - 8 pm

Ceramics Studio
Melissa Scherrer Paré's work uses the detritus of domestic life to create beauty out of the mundane.
Paper from credit card statements, medical records, daughter's old schoolwork, receipts, coupons are shredded and mixed as ingredients into paper pulp. The pulp is sculpted over objects from recycling including chianti wine bottles, corporate branded water canteens, and used skin lotion containers, transforming them into sculptural vessels.
Her silk madhala-like paintings pull from popular motifs found in domestic textiles (bedspreads, curtains, tea towels) and clothing patterns created for 'mature women'. She reorganizes these patterns, adding color, organic lines and free flowing shapes to form intricate mandalas. Although substantial in detail these pieces have a tendency to go off the structural rails as the intuitive linework strays away from the precise designs of familiar domestic patterns they originate from. The imperfections begin to form their own patterns building a visual arrangement of their own.
Melissa received her MFA from the University of Illinois Chicago and BFA from UW-Milwaukee and has exhibited her work nationally.