UW-Parkside Alumni are
Difference Makers.
Last year your gifts supported scholarships, faculty-guided research, hands on learning experiences, athletics, performing arts, campus activities, student success and emergency relief.
Highlights from last year
(July 1, 2020-June 30, 2021)
515
ALUMNI DONORS
(RECORD NUMBER!)
TOP CLASSES 
BY AMOUNT
1981
1987
TOP CLASSES 
BY DONOR NUMBERS
1990
2020
---
ALUMNI DONORS FROM EVERY GRADUATING CLASS IN THE UNIVERSITY'S HISTORY
(1970-2020) MADE A PARKSIDE DAY GIFT
The world needs more UW-Parkside graduates, like you, who are talented, persistent, diverse, and ready to make an impact in their communities and on a global scale.
Renew your support today and ensure that more students have access to a UW-Parkside education. Let's set another record this year with 600 alumni donors by June 30, 2022!
175
ALUMNI DONORS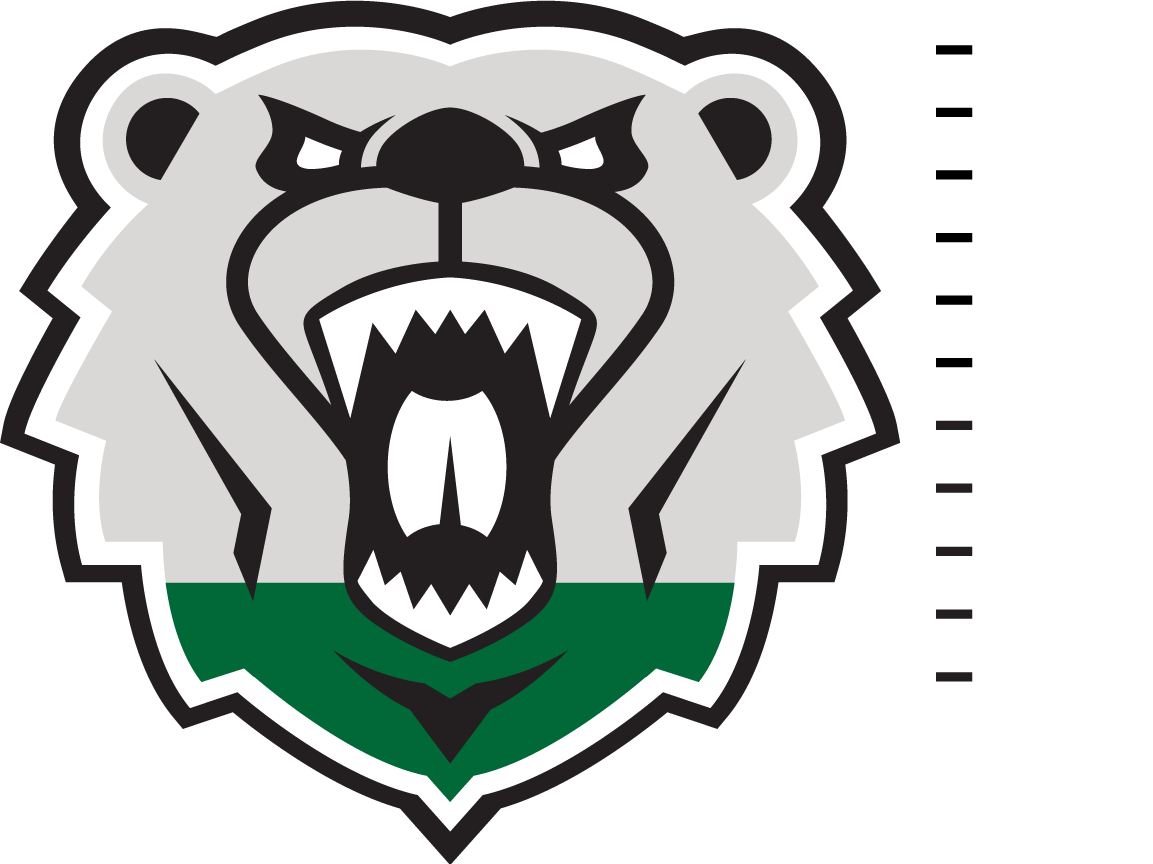 AN ENDURING IMPACT
Dr. Anna Maria Williams
Dr. Anna Maria Williams left many marks on the UW-Parkside campus community during her decades of teaching and leadership. As a founding faculty member, Dr. Williams helped to establish UW-Parkside's Life Science Discipline, subsequently the Biological Sciences Department, and drove the university's pre-health program's growth. Historically, close to 90 percent of students from the university's pre-med and pre-health programs, which Dr. Williams helped create, are accepted to medical professional schools. That rate is more than double the national average. UW-Parkside alumni and other friends created the Anna Maria Williams Endowed Scholarship in her honor, when she retired in 1990 after more than 20 years of teaching and leading the pre-health program.
Following Anna Maria's death in 2015, her sister, Isabelle Williams, remained connected to the university and relished hearing from Anna Maria Williams Endowed Scholarship recipients each year. Given the Williams sisters' lifetime of support for UW-Parkside students, it came as no surprise that Isabelle Williams left a significant portion of her estate to the UW-Parkside Foundation following her death in 2020. Her generous planned gift to the Anna Maria Williams Endowed Scholarship will make it possible for more pre-health students to learn and prepare for healthcare careers in the years to come.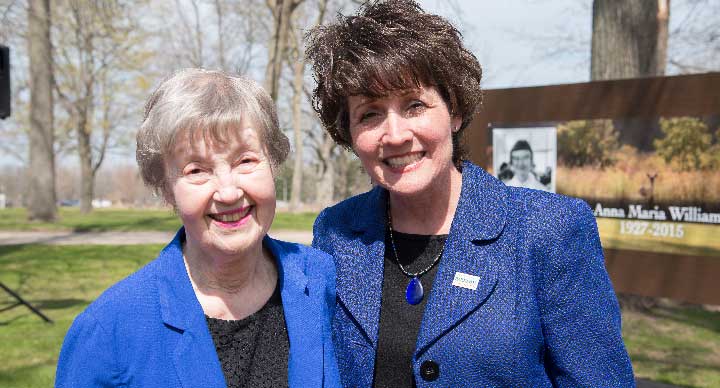 Isabelle Williams with Chancellor Debbie Ford
PLANNED GIVING:
WHAT IMPACT WILL YOU MAKE?
A planned gift is a simple way to benefit future generations of UW-Parkside students:
Include the UW-Parkside Foundation in your will
Name the UW-Parkside Foundation as a beneficiary of your retirement plan or insurance policy
Transfer stocks or mutual fund shares to the UW-Parkside Foundation
Learn more about planned giving or share your gift intentions at uwp.edu/giving, development@uwp.edu, or call 262-595-2233.