EQUITY
DIVERSITY
INCLUSION
Diversity has long been a part of UW-Parkside's mission and its reality. Currently 37 percent of UW-Parkside students are people of color, approximately 60 percent of students are the first in their families to attend college, and the campus has attracted a significant number of "nontraditional" students age 25 and older since its founding in 1968.
Bringing together students from a variety of backgrounds is an important way that UW-Parkside exposes students to other cultures and global perspectives, developing interpersonal skills that are increasingly important for employers, who are also working to build diverse teams.
However, the university is also taking a critical look at the campus climate and student outcomes to make sure that students of color, low-income students, and other populations have the resources and support they need to achieve their goals at UW-Parkside. As the university continues toward the bold goal of 50% more graduates by 2025 – as well as committing to make substantial improvement to the university's six-year graduation rate – it is clear that we can only achieve these goals by pursuing equity in outcomes across student populations. 
EDI Voices, 
Alumni 
Connections
Engaging UW-Parkside's alumni community is also a critical factor in making sure equity, diversity, and inclusion are woven into all university endeavors. 
Sabrina Morgan '03, UW-Parkside Alumni Association President, believes alumni outreach is one important role the association is taking in advancing EDI efforts at the university. This also aligns with the mission of the Alumni Association which is to represent the broad interests of alumni while promoting meaningful alumni involvement to enhance the university.  
"From our Alumni Association perspective, we've been having this crucial conversation about how to reach out locally for not just alumni but for all our neighbors," Morgan explains. "We need to ask those critical questions. We say we're the most diverse campus in Wisconsin, but are we making resources available to students to back that up?  Are we providing faculty and staff the support they need?"
Molinna Bui, a junior at UW-Parkside, is chair of the Student Equity, Diversity, and Inclusion (SEDI) Council and the student representative for the UW-Parkside's EDI Council. She agrees on the need to bring alumni into the conversation more. 
"It's really important to connect students to alumni who have similar background – Black, Hispanic, LGBTQ, people with disabilities," says Bui. "Things are always changing, people are becoming more comfortable with their identities, so it's important to see and hear see how they overcome these difficulties and connect with them. That helps with all of us understanding the current climate we're in." 
Trina Patterson, UW-Parkside's Diversity and Inclusion manager in the Office of Equity, Diversity, and Inclusion, supports the idea of alumni playing the listening role initially. She is ramping up her listening sessions on campus, meeting with students, faculty, and staff and asking them what the most important issues are for the campus community.  Her office and the EDI Council are working on providing equity and inclusion trainings to support staff and faculty, so they are equipped to have these conversations with students. 
 
"I encourage alumni to stay connected to what's happening with our campus community, participate in events and forums that are open to the public and join the conversations, be a part of it," says Patterson. "Those conversations can lead to alumni gaining a clearer understanding of pressing issues that are affecting our students, getting involved, and taking action. The more you listen and become engaged, the more opportunities you'll find to be a part of the positive changes that are taking place." 
Patterson adds that another of the Office of EDI goals includes working with human resources to emphasize and increase diversity in UW-Parkside's faculty and staff recruitment efforts, so that the workforce is more reflective of the population we serve.  
 
"Our EDI work has to be intentional – that is key," says Patterson. "And we see our office as an office of service – service to students, faculty and staff, and particularly to our marginalized communities, ensuring everyone feels like they belong here and are welcome on our campus."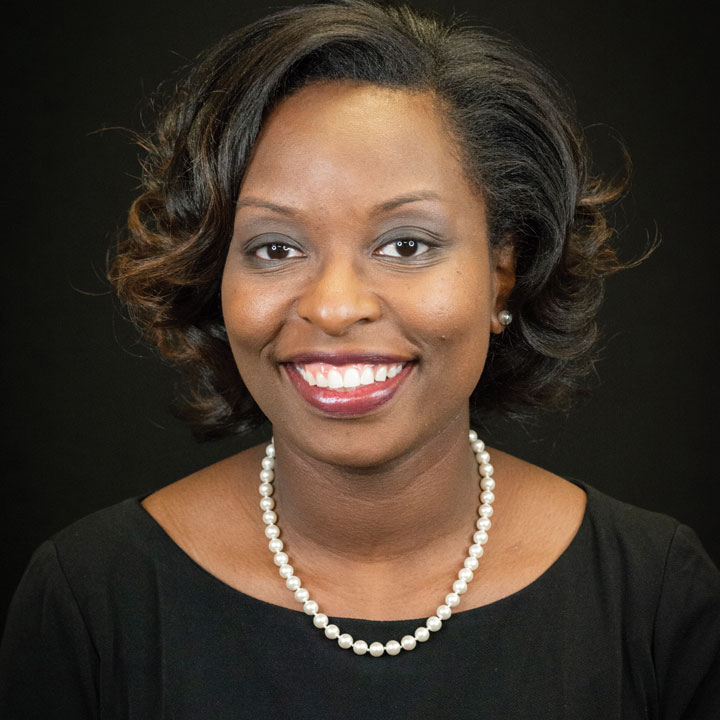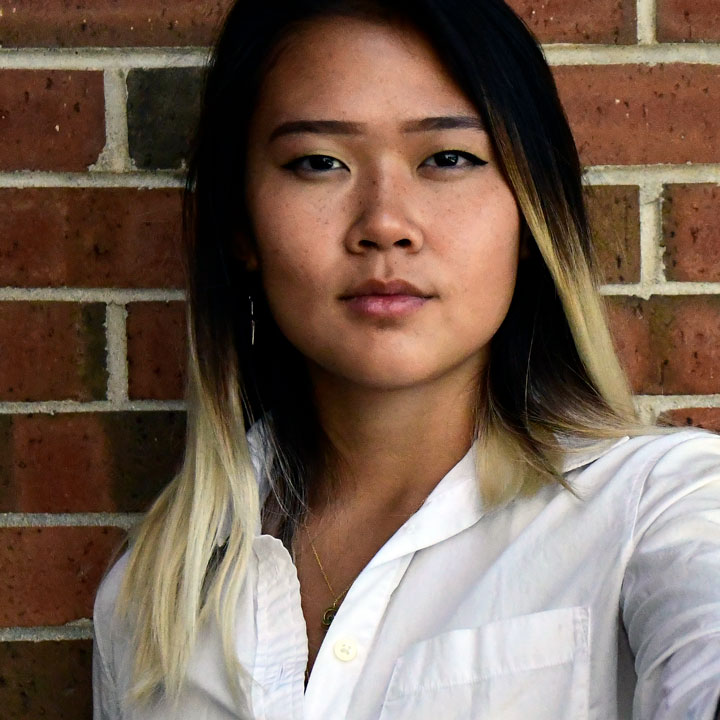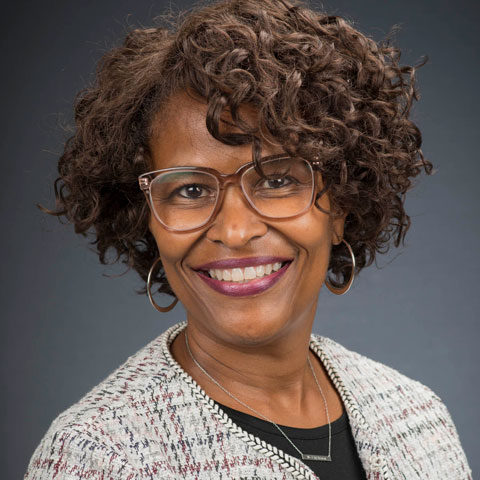 Closing
the gap,
Engaging the
community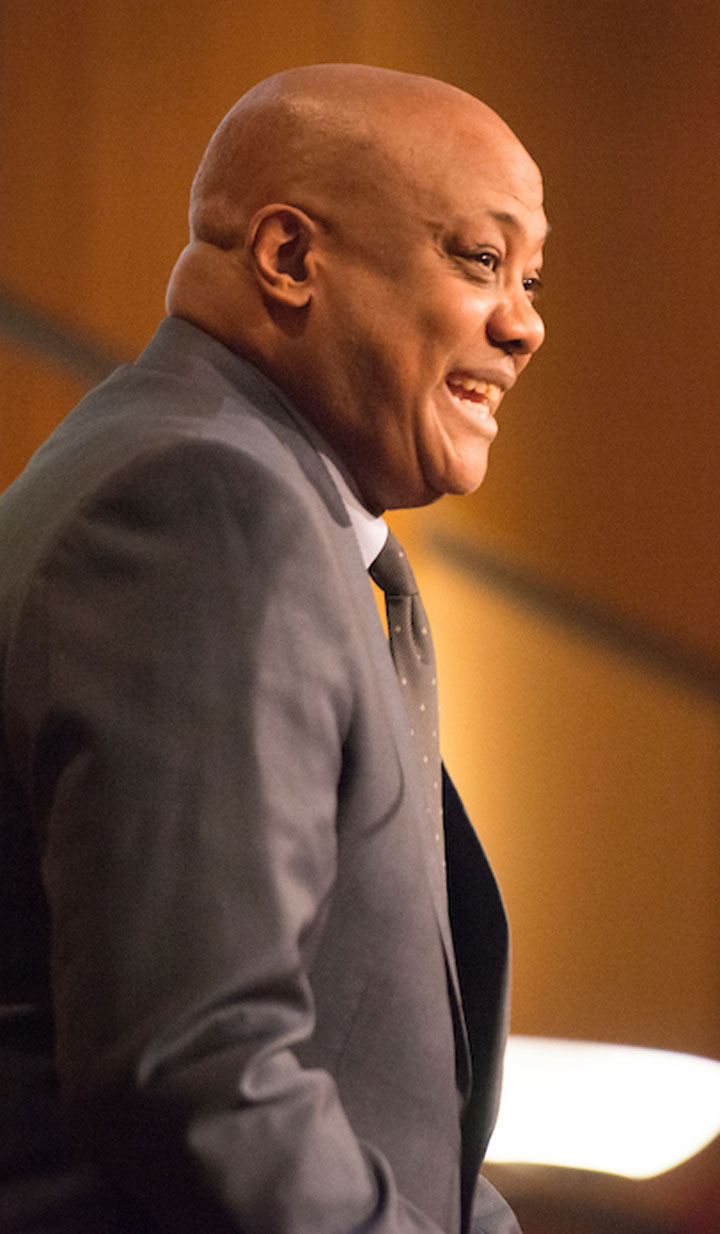 Connecting the local business community with UW-Parkside is something Michael Bond knows plenty about. Bond is not only the Supplier Diversity Manager at Snap-on Incorporated, he's also the incoming president of the UW-Parkside Foundation. One of the Foundation's main goals is to provide scholarships and other opportunities that positively benefit UW-Parkside students and the campus.
"I think we're in a position to support Parkside's diversity efforts around the university and expand that to the community," says Bond. He notes that Parkside and, to a larger extent the University of Wisconsin System, has one of the better educational systems in the country, but there's a disconnect in the way that "energy" benefits underrepresented communities. 
Bond wants the Foundation to continue to "close the loop" between the university and the community regarding equity, diversity, and inclusion, including partnering with businesses to target their support to communities that have traditionally been underrepresented, such as low-income students and people of color.
"We need to engage the community and ask how can we support you, how can the university support you, and how can we support the university in meeting their goals," says Bond. 
To achieve the university's bold EDI goals, Bond knows it requires an "all hands on deck" mentality, with the Foundation and the Alumni Association working together with the university and surrounding communities, to help close not only achievement gaps but also the "skills gaps" that may exist.
This approach has already been successful with the Foundation's Future Focus Fund, which began providing scholarships and emergency aid awards to UW-Parkside students in 2019. Funded by business, foundation, and individual donors – including many alumni – the Future Focus Fund supports students with high financial need. This program contributes to the university's goals, but Bond argues the impact can be even greater. "We're bringing together different sectors and a lot of energy to invest in students' success. As we keep expanding the reach of the Future Focus Fund, it can be a critical tool to transform the region," he says. 
---
Sabrina Morgan also knows progress toward EDI goals will take a coordinated effort involving alumni and reaching every corner of the university. She believes that UW-Parkside is uniquely positioned to make that happen.
"We need to be inclusive because everyone is impacted," says Morgan. "But I think we're all united in the goals we're trying to achieve. I am confident together we can make an intentional difference in improving our cultural climate."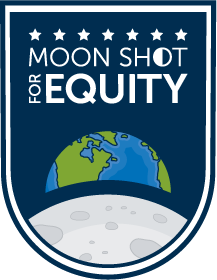 Equity is no small task. Fortunately, UW-Parkside is not alone in committing to this work. This fall UW-Parkside, Carthage College, Milwaukee Area Technical College, and UW-Milwaukee announced plans to be the first regional consortium in the "Moon Shot for Equity," a national initiative led by education firm EAB aimed at helping more underrepresented students of color and other historically underserved populations graduate from college. 
The name of the initiative derives from another ambitious national goal. NASA's successful moon shot more than five decades ago proved that such obstacles can be overcome by fully committing ourselves and working together in innovative ways, says EAB Chief Executive Officer David Felsenthal.
"Through the Moon Shot for Equity, regions like greater Milwaukee will confront racial inequality in college completion and at the same time, boost economic recovery in their communities by producing more college graduates," Felsenthal said.
According to data compiled by the Higher Education Regional Alliance, 56 percent of white students in the seven-county Milwaukee region earned a degree or certificate within six years in 2020. Only 32 percent of Hispanic students and 20 percent of Black students completed degrees or certificates in that time frame.
"UW-Parkside's commitment to close persistent equity gaps is unwavering, and while we have made progress over the past decade, we have more work to do," said UW-Parkside Chancellor Debbie Ford. "Joining with our Milwaukee region higher education colleagues, EAB, national experts and philanthropies for the Moon Shot for Equity positions us to provide more students, especially students of color, a pathway to a university education."
On the Way: Hispanic Serving Institution
The University of Wisconsin-Parkside recognizes the importance in serving all students and strives to become a Hispanic Serving Institution (HSI). HSI is a federal designation for colleges, universities, or systems/districts where total Hispanic enrollment constitutes a minimum of 25% of the total headcount enrollment. 
With a 17% Hispanic student population, UW-Parkside is the first public university in the state of Wisconsin recognized as an Emerging HSI (15-24% Hispanic student population).
UW-Parkside Diversity Statement
 
The University of Wisconsin-Parkside celebrates many differences among people including, but not limited to, diversity in race, ethnicity, ability, national origin, gender, gender identity, sexual orientation, religion, and age. UW-Parkside strives to strengthen diversity with programs that will accomplish the following:
 
attract and retain diverse students, faculty, and staff;
respect and appreciate the many cultures and multiple perspectives within the communities that UW-Parkside services;
promote equity and success for all students, faculty, and staff;
prepare students, faculty, and staff to act ethically in relation to diversity on campus and in local and global communities; and
address racism, oppression, and all forms of neglect and discrimination throughout the campus at all levels.