Mary Beuscher: Excellence in Advising Award
Published: August 27, 2019
Mary Beuscher is an Academic and Career Advisor in the College of Natural and Health Sciences at the University of Wisconsin-Parkside, and a Nationally Certified Career Development Facilitator. Mary is a first generation college student who comes from a low income family and was raised in a single parent household. Because of that, she has a passion for helping first generation college students and those who struggle. Mary loves helping students facing career decisions find a pathway.

Mary has been working as an Academic and Career Adviser here at UW-Parkside since 2008. During her tenure here, she has received numerous certifications and awards, and has also served on several committees. Mary was nominated because of her outstanding communication skills and her ability to really connect with students. One student commented that Mary "is the reason I chose to transfer to Parkside," because of her kindness and consideration. Another student added that Mary is someone who "knows her stuff really well and is flexible in planning. I felt she really got to know me personally and that went into her advising and the class choices she made for me."

Another student added that, "[Mary] has led me to thinks I never thought were possible. She was able to help me when no one else could. She helped me redirect my college path and I could not thank her enough."

Outside of her regular duties at UW-Parkside, Mary volunteers for AFS Intercultural Programs and she is a huge baseball fan. She also loves spending time with her family, gardening, and reading. She's committed to helping those in need. She helps coordinate meals for a site in Ozaukee County once a month.

Congratulations, Mary Beuscher!
Mary Beuscher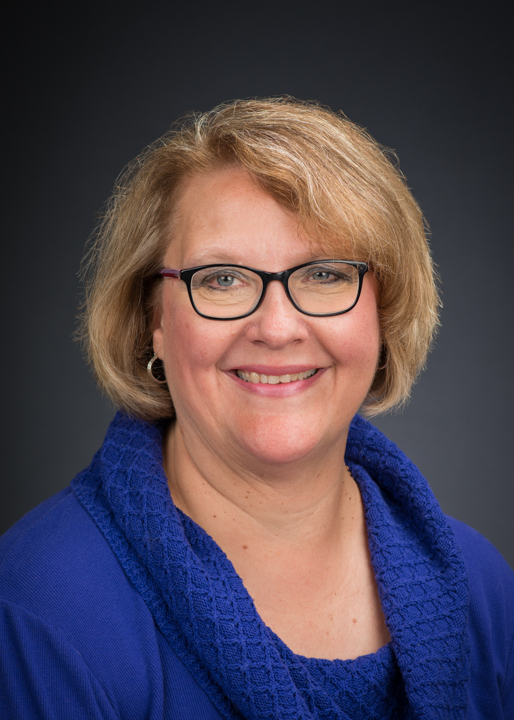 Excellence in Advising Award Winner