The UWP Theatre Department at Work
UWP Theatre Faculty Member, Students, and Alumna at the Utah Festival Opera & Musical Theatre
Published: August 18, 2014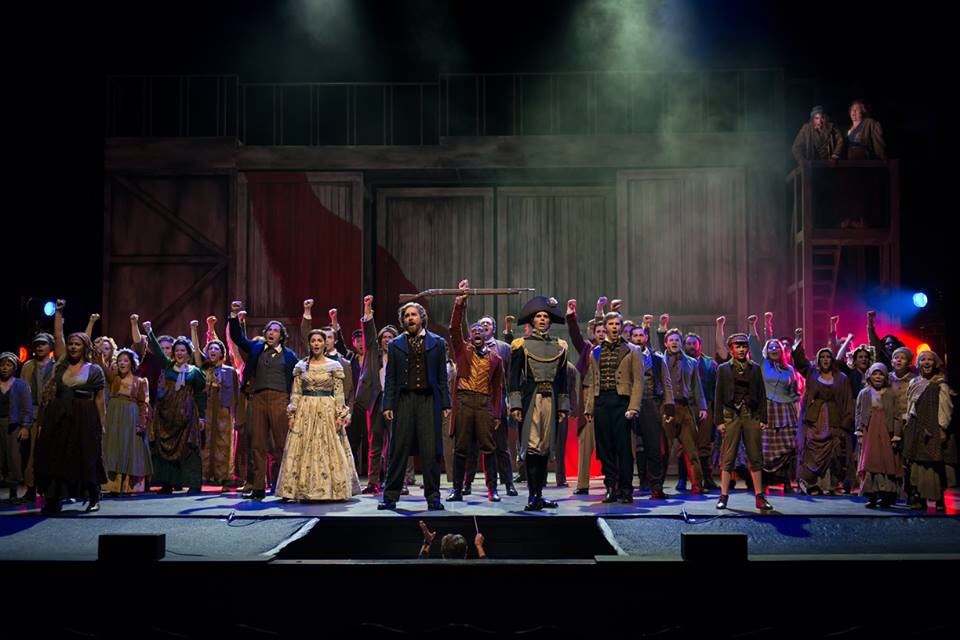 This summer, the 22nd season of The Utah Festival Opera and Musical Theatre was jam packed with UW-Parkside Theatre faculty, students, and alumni. 
Founded by Utah State University music professor Michael Ballam, the company has been performing fully staged works with orchestra at the Ellen Eccles Theatre in downtown Logan, Utah every July and August since 1993. 
UW-Parkside Theatre professor Misti Bradford designed the costumes for this year's production of Les Misérables. Current UWP Theatre student Jazmin Medina worked as Costume Design Assistant, while another UWP Theatre student Laura Arnold worked as a Company Management Intern and Box Office Associate. Moreover, the company's Assistant Costume Studio Manager was UWP Theatre alumnus Anne Walaszek! 
After starring in the Milwaukee Chamber Theatre's 2012 production of Bus Stop (directed by UWP Theatre professor Lisa Kornetsky), and graduating from UW-Parkside in 2012, Anne completed a costume shop internship at the Steppenwolf Theatre in Chicago. Since then, she has worked as a Chicago-based playwright, actor, and costumier. 
In 2013, she worked on costumes for the House Theatre of Chicago's production of The Nutcracker, performed in the Building Stage's production of Dawn, Quixote, and founded a new Chicago theatre company called the Duplicity Ensemble, who produced her play "Folk Bound" in February, 2014 and are currently presenting her play "Lamp Oil" at the Chicago Fringe Festival. 
The Theatre department's emphasis on versatility and on providing opportunities for professional work experience are two of the program's greatest strengths and have helped UW-Parkside students and alumni to be so successful in transitioning to professional work in theatre. According to department chair Lisa Kornetsky, "It is very exciting to see these kinds of relationships continue to grow with specific professional venues.  We have a number of these affiliations where one student receives an internship and does a terrific job, paving the way for more Parkside Theatre students to follow in the coming year.  It speaks highly to our training and to the work ethic our students have.  In the case of Utah Festival Opera, it is Misti Bradford's connections – and her strong work – that have opened the door, but the students' interviews and portfolios are what gets them the job!"