The Office of Equity, Diversity, and Inclusion works in alignment with the mission, goals, and values of the University of Wisconsin-Parkside.  
We are an institution that is diverse in race, age, ethnicity, gender identity, physical and mental ability, religion, political belief and affiliation, sexual orientation, and perspective.  We value our campus diversity and our office endeavors to help create a university environment that is inclusive; where students, faculty, and staff feel safe and can show up and exist as their complete and authentic selves.  We will support continuous professional development and training opportunities for faculty and staff to elevate the climate and culture of our campus community.  It is our desire to partner with members and organizations in the surrounding communities to support causes that impact the lives of those we serve.
The EDI office is committed to working with administration to examine and eradicate historical policies and practices that have perpetuated systemic inequities and to develop a holistic plan of action to create an environment where the members of our campus community will receive a high-quality education, live, grow, work and thrive.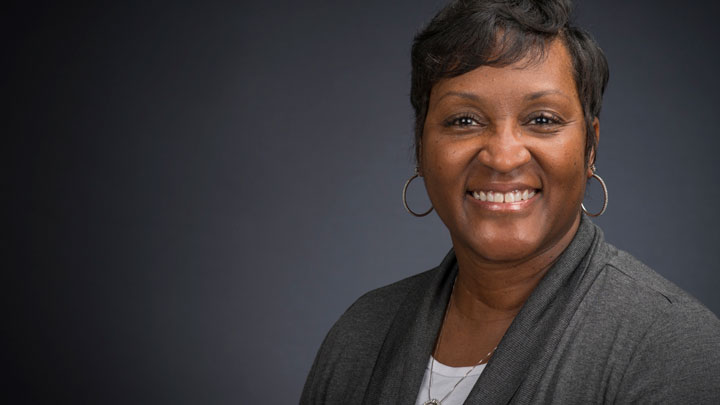 Glass, Sheronda
Associate Vice Chancellor of Human Resources, Diversity, Equity, and Inclusion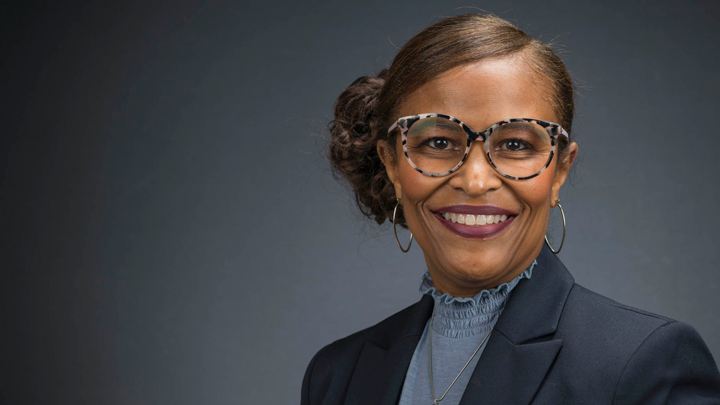 Patterson, Trina
Diversity & Inclusion Manager
The University of WI-Parkside envisions a community where race, ethnicity, and other human differences are not predictors of success and well-being. UWP's mission of providing high-quality educational programs, creative and scholarly activities, and services responsive to its diverse student population, and its local, national and global communities will be fully recognized once we allow for opportunities of understanding and transformation. The campus commits to:
 
Establishing a narrative thread that connects and strengthens groups, events, and activities in order to counter the structural biases that exist.
 
Educating and building awareness about the root causes of disparities and disproportionality in programs and social systems.
 
Transforming systems that have upheld racial hierarchies.
 
Celebrating our individual humanity and encourage vulnerability as a way of knowing.
 
Creating a community dedicated to surfacing and constructively engaging sentiments that inhibit inclusivity and equity.
 
Eliminating policies and practices that continue to perpetuate racial disparities through systematic racism.
 
Acknowledging diversity is a strength and grants our stakeholders a pathway to understanding that differences are an asset.
JUSTICE
Definition
Justice is the deliberate practice of dismantling structures and systems that maintain historical and current inequities. This requires the continuous and proactive critique of current policies, practices, power structures, cultural messages, and social norms with the intent to achieve and sustain equity for all diverse identities. 
Aspiration
UW-Parkside will actively engage in addressing issues of injustice both within and outside the institution. Resources are equitably allocated and all individuals have access to information and structures of power. Individuals are physically, psychologically, and emotionally safe and secure, and are empowered to become advocates for themselves and others.
Equity
Definition
Equity is not the same as equality. Equity recognizes that we do not all start from the same place and acknowledges and addresses historical and current imbalances.
Aspiration
Achieving equity demands the institution continuously evaluate systems and structures and remove biases and barriers that impede an individual's holistic success at our institution.
diversity
Definition
Representation of all the characteristics that make up human differences, including, but not limited to, race, ethnicity, gender and gender identity, sexual orientation, age, class, physical and mental ability, religion, political belief, national origin, and other social identities represented in a space, community, institution, or society.
Aspiration
The campus community reflects the different identities represented in the region we serve, in all areas and levels of the institution. Promoting and acknowledging diverse perspectives and life experiences enhances the learning environment for all.
inclusion
Definition
Ensuring differences are welcomed, different perspectives are respectfully heard, and every individual, especially those who have been historically excluded because of their identities, feels a sense of belonging. 
Aspiration
Creating, fostering, and sustaining practices and conditions that encourage and allow each of us to be fully ourselves as we work and learn together. Diverse identities and experiences are invited, appreciated, and supported so that all individuals feel that they belong at UW-Parkside and are respectfully heard and valued.
Equity, Diversity, & Inclusion Centers
A Morning with Deanna Singh: Becoming an Inclusive Workplace
Thu, Oct 27, 2022  |  8:30-11:30 AM  |  UW-Parkside Student Center
Join author Deanna Singh in a facilitated conversation with leaders from the local nonprofit community about the content of her book Actions Speak Louder: a Step-by-step Guide to Becoming an Inclusive Workplace and the application of recommended steps to becoming an inclusive workplace. Take this opportunity to engage with Deanna Singh as she delves deeper into challenging issues and relevant opportunities and shares her learning from organizations across the country that are on their own journeys toward inclusion.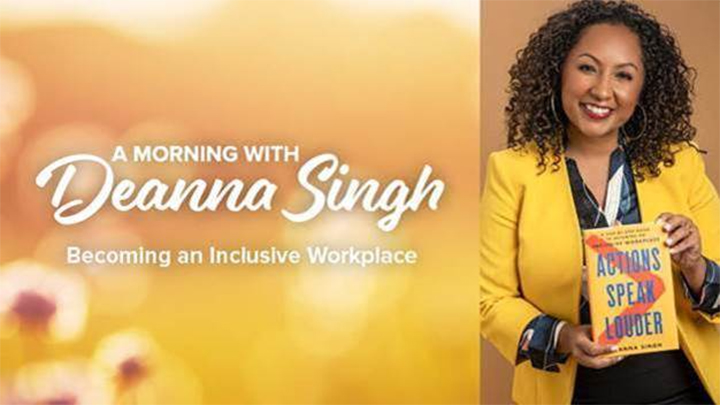 ABOUT THE AUTHOR
Deanna Singh wants to live in a world where marginalized communities have power. As an expert social entrepreneur, she is obsessed with making the world a better place, and she will build or break systems to create positive change. While tackling complex social challenges, Deanna gives audiences the tools and courage to imagine, activate and impact the world as agents of change. Deanna is described as a trailblazer and dynamic speaker who is at the forefront of social change. She is an award winning author, educator, business leader, podcaster, and social justice champion! 
Singh earned her Bachelor of Arts in Urban Studies from Fordham University, a Juris Doctorate from Georgetown University, and a Master's in Business Administration from the University of Wisconsin – Madison. She has been recognized by the Milwaukee Business Journal as one of the community's most influential 40 Under 40 Leaders, the State of Wisconsin as a Women Who Inspires, and by Forbes as an African American Woman Everyone Should Know.
Le'Andra LeSeur: As Night Comes Again
Foundation Gallery
Sep 15-Nov 18
Artist Talk Wed, Oct 26  |  2-3 pm
Reception Wed, Oct 26  |  3-5 pm
We are pleased to announce, Le'Andra LeSeur: As Night Comes Again. This exhibition presents a selection of work created in the last five years that epitomizes multidisciplinarity and synthesizes the movement of a body—and of a body of work—over time. As Night Comes Again is organized by guest curator aryn kresol and the artist. This exhibition is co-sponsored by OMSA (Office of Multicultural Student Affairs) and the Office of Justice, Equity, Diversity, and Inclusion.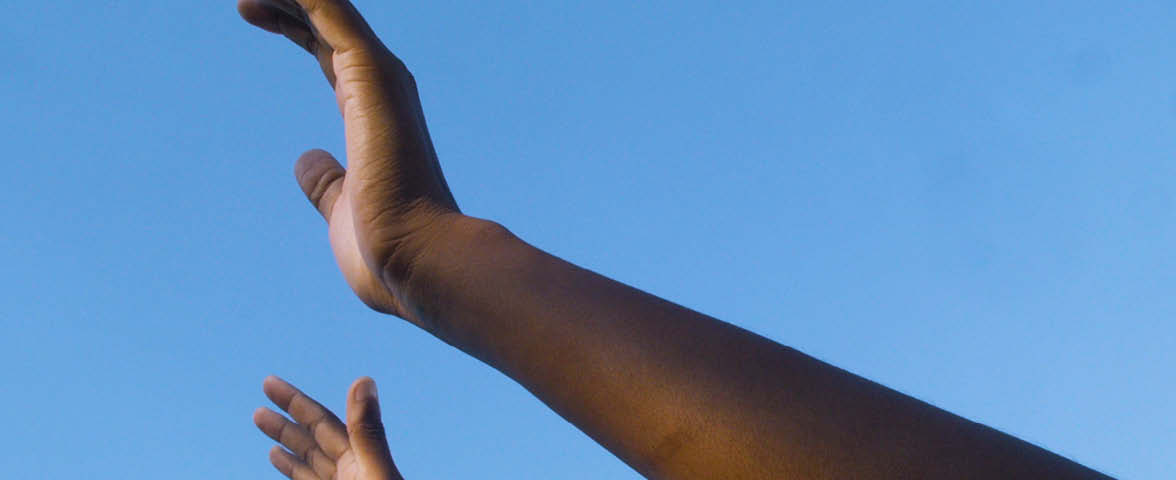 ABOUT THE ARTIST
Le'Andra LeSeur is a multidisciplinary artist whose work encompasses a range of media including video, installation, photography, painting, and performance. LeSeur's body of work, a celebration of Blackness, queerness, and femininity, seeks to dismantle systems of power and achieve transcendence and liberation through perseverance. Through the insertion of her body and voice into her work, she provides her audience with an opportunity to contemplate themes such as identity, family, Black grief and joy, the experience of invisibility, and what it means to take up space as a queer Black woman—a rejection of the stereotypes which attempt to push these identities to the margins.
LeSeur has received several notable awards including the Leslie-Lohman Museum Artists Fellowship (2019) and the Juried Grand Prize at Artprize 10 (2018). LeSeur appeared in conversation with Marilyn Minter at the Brooklyn Museum, presented by the Tory Burch Foundation and has lectured at RISD and SCAD Atlanta, among others. Her work has been shown in solo and group exhibitions at The Shed, New York, NY; Marlborough, New York, NY; Atlanta Contemporary, Atlanta, GA; A.I.R. Gallery, Brooklyn, NY; Assembly Room, New York, NY; Microscope Gallery, Brooklyn, NY; Arnika Dawkins, Atlanta, GA; and others. LeSeur is represented by Marlborough Gallery, New York, NY.
The Office of Equity, Diversity, and Inclusions in partnership with The Center for Excellence in Inclusive Teaching and Learning is offering colleges and departments the opportunity to have facilitated So, Let's Talk (SLT) conversations about issues related to equity, diversity, inclusion, and justice.  If you are interested in hosting a SLT session that is specific to your departmental needs, please submit the request form to schedule:  
---
Contact Trina Patterson at patterst@uwp.edu or Amber Handy at handy@uwp.edu for more information.  
We look forward to engaging with you in these conversations, as we all learn and grow together.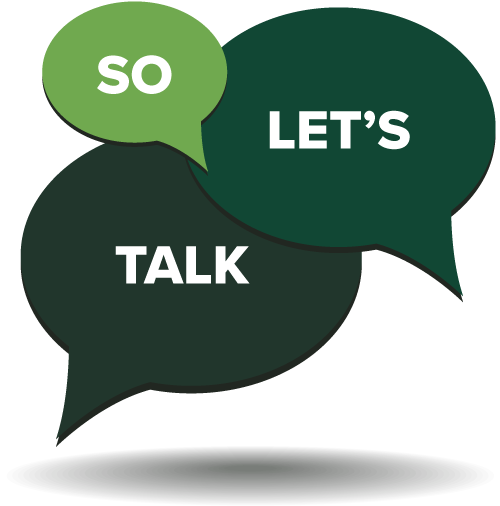 Multicultural Student Organizations and Affinity Student Groups
Heritage and History Months
Other Cultural and Learning Opportunities