Women's History Month

The Office of Equity, Diversity and Inclusion in partnership with Parkside's Bold Leaders: Women Leaders Professional Development cohort invite you to join us as we recognize Women's History Month.
Women's History Month is a celebration of women's contributions to history, culture and society and has been observed annually in the month of March in the United States since 1987.  
This year's theme: Celebrating Women Who Tell Our Stories. 
Join us as we support student groups and other campus partners by participating in the various events that have been planned.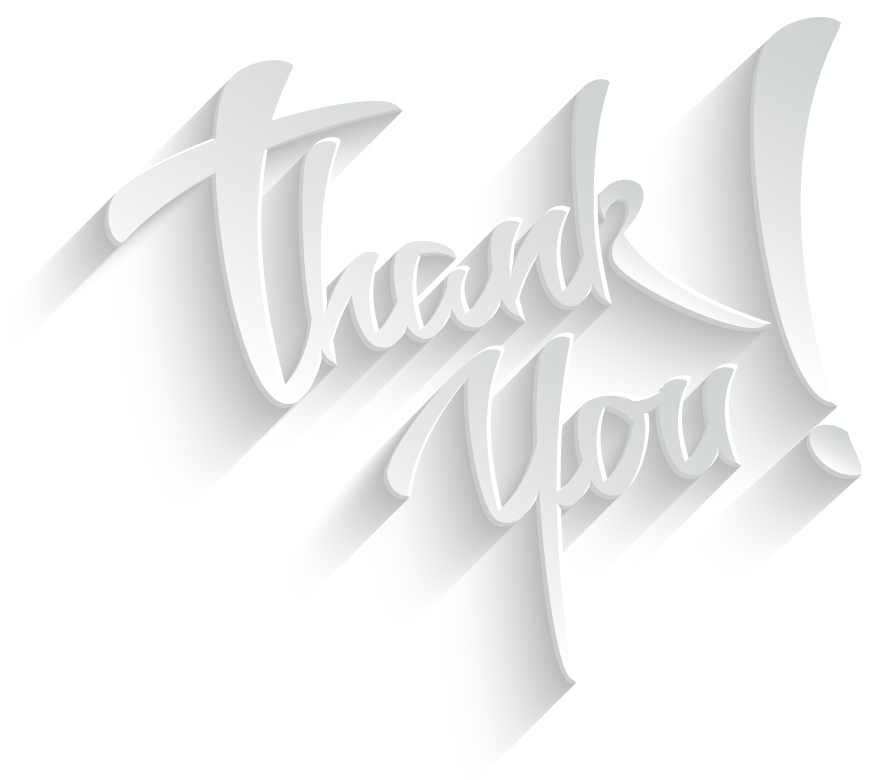 To kick off Women's History Month, write a thank-you note to the women in your life!
Grab the stationery and a glitter gel pen (or send an email), and harness the power of gratitude. Whether it's your mom, your spouse, your sister, your best friend, or a teacher who inspired you years ago, write a heartfelt thank-you to a woman who has made a difference in your life.
The Passion Project: LGBTQ+ Racine UW-Parkside Art in the Library space.
March 2  |  Reception starting at 4:30 pm
Art activist, Heidi Wagner combines art with individual stories to create a new narrative around living with passion and purpose inclusive of all races, creeds, genders, and gender identity.  She tells the stories of the members of her own queer community as a way of creating social connection and building a safe, inclusive community, through a portrait series. Display through March 9.
UWP-Period Project!
March 1-17
Student groups, Circle K, Pre-Health Club, and Parkside's Advocacy of Women (PAW) have partnered to provide menstruation education and destigmatize periods in the Parkside community by hosting a period product drive in combating period poverty! The goal is to raise 500 packages of period products to donate to Grace Welcome Center here in Kenosha! To learn more and get involved check them out on Instagram (@uwp.periodproject) and on Facebook (UWP Period Project)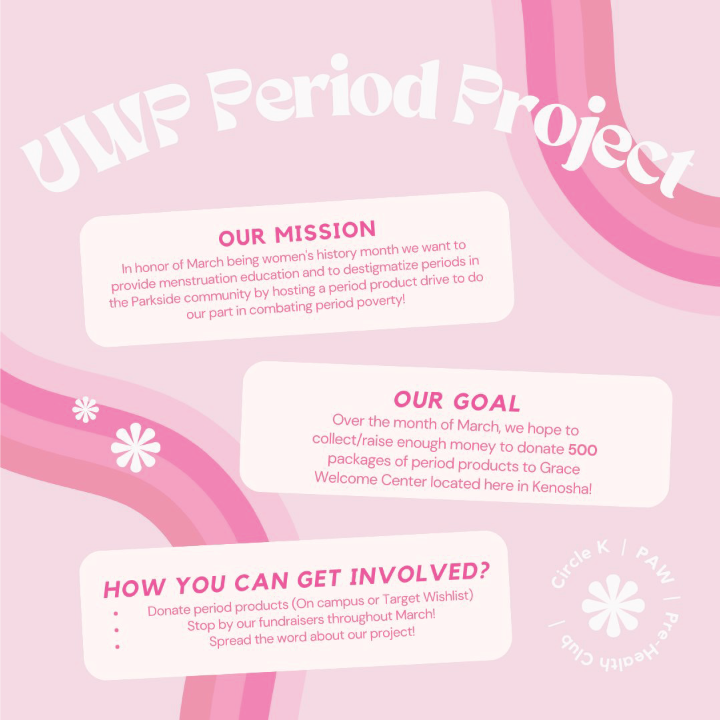 International Women's Day
Wednesday, March 8
#EmbraceEquity
International Women's Day is a global holiday celebrated annually on March 8 as a focal point in the women's rights movement, bringing attention to issues such as gender equality, reproductive rights, and violence and abuse against women.
Wear your purple, green, and white on March 8 to embrace equity and support International Women's Day.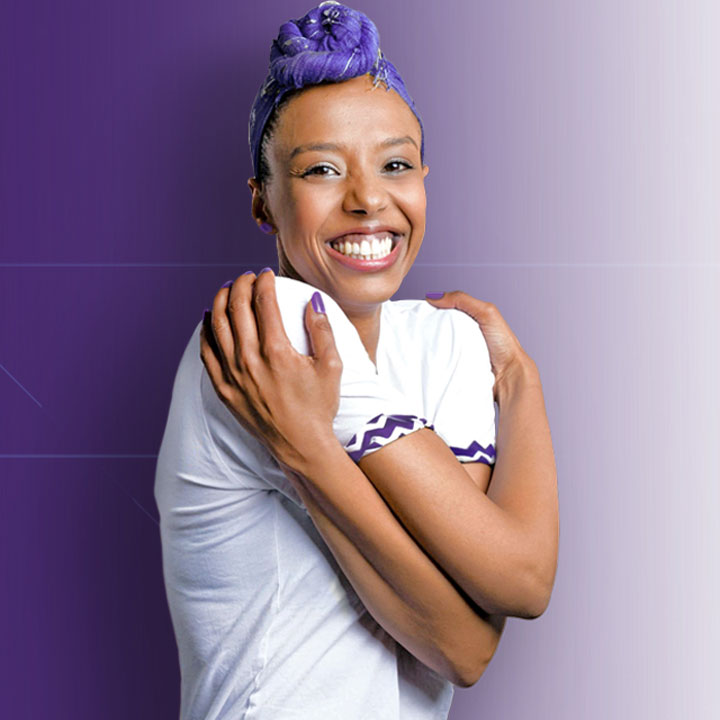 RAMAC Leadercast Women 2023 Conference: Amplify
March 10  |  9-12 pm  |  UW-Parkside Cinema
Research indicates women routinely feel undervalued, unappreciated, and ignored in the workplace. This undermines their worth and limits the potential of businesses. Leadercast Women 2023: Amplify will allow participants to discover the unique value of their voice and how to share their wisdom, passions, and ideas with the world. Attendees will learn to unlock their potential and stand out in a noisy world.
Mindfulness and Meditation Presentation with Carly Stojsavljevic
March 15  |  12-1 pm  |  MOL L111
Everything begins with the breath.  In this presentation you will learn about breathwork, mindful awareness and meditation. Understand how managing your breathing helps you to navigate challenging situations from a place of peace and calm.
Office of Equity, Diversity, and Inclusion
Equity.and.Diversity@uwp.edu

900 Wood Rd. 
Kenosha, WI 53144