Women's History Month

The Office of Equity, Diversity and Inclusion in partnership with Parkside's Bold Leaders: Women Leaders Professional Development cohort invite you to join us as we recognize Women's History Month.
Women's History Month is a celebration of women's contributions to history, culture and society and has been observed annually in the month of March in the United States since 1987.  
This year's theme: Women Providing Healing and Promoting Hope.
WOMEN'S HISTORY MONTH KICK-OFF: WOMEN IN WORK, PAST, PRESENT, AND FUTURE
March 1  |  3-4 pm | Virtual on Zoom
Keynote speaker Dr. Brittany Williams from St. Cloud State University will discuss "Women in Work, Past, Present, and Future". Examining the working contributions of women in the workforce, the inequities, the wage gap, and how women should be positioning themselves to secure a successful future.
---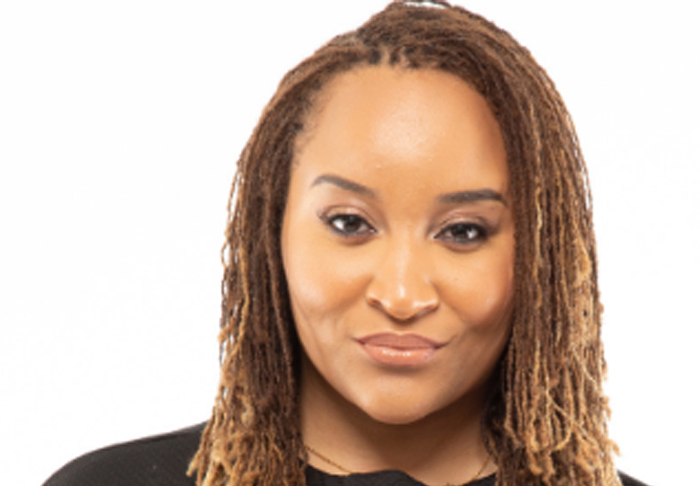 Dr. Brittany M. Williams
Assistant Professor of Higher Education Administration, St. Cloud State University
Brittany M. Williams, Ph.D., is an Assistant Professor of Higher Education Administration at St. Cloud State University in Minnesota. Originally from Southwest Atlanta, Georgia, Williams obtained her Ph.D. in College Student Affairs Administration from the University of Georgia and holds her bachelor's and master's degree from Hampshire College in Amherst, MA, and Teachers College-Columbia University in New York City, respectively. She is a proud product of Atlanta Public Schools. 
Williams' research broadly examines issues of (in)equity within three major areas: 1) social class inequalities and their impact on higher education access and completion; (2) career development, workplace retention, and supervision concerns; and (3) the nexus of education and health, with a specific focus on HIV/AIDS in college contexts. She broaches these areas of inquiry using critical, identity-conscious approaches, most commonly grounding her work in the experiences of first-generation college students, Black women and girls, and low-income students. Williams studies these issues across the PK-20+ educational spectrums in hopes of disrupting the current divide between secondary and post-secondary scholarship.
In the Fall 2021, Williams co-edited a Special Issue of the highly coveted New Directions in Student Services series entitled, Supervision in Student Affairs: Approaches and Tensions in Today's Workplaces. Some of her recent published works include: (1) Exploring the Rhetoric of Social Class Among First-Generation, Low-Income College Students in Higher Education Research and Development; (2) Exploring Black Girl Magic: Identity Development of Black First-Gen College Women in the Journal of Diversity in Higher Education; and (3) What Do We Know About Campus Sexual Violence? A Content Analysis of 10 Years of Research in the Review of Higher Education.
A dedicated teacher, mentor, and advocate, Williams recently received two awards for her pedagogical prowess and student support. She is honored to hold the 2021 Robert H. Shaffer Award for Academic Excellence as a Graduate Faculty Member from the Region IV-E contingent of NASPA: Student Affairs Administrators in Higher Education. She was also awarded the 2022 ACPA: College Student Educators International Association's "Outstanding Mentor to Graduate Students" award from the Graduate Students and New Professionals-Community of Practice.
 An avid community builder and believer in translating theory to practice, Williams recently served as an inaugural Writer-in-Residence with Teach for America, and she is a co-founded two digital counter-communities for Black women within and beyond college and university environments: #CiteASista and #SisterPhD. Williams' scholarship, as well as her personal and professional advocacy, have been featured in and by the White House Initiative on HBCUs, U.S. Department of Health and Human Services, National Public Radio (NPR), the National Black Women's Health Imperative (BWHI), One Day Studio (ODS), the National Minority Aids Council (NMAC) and in a host of academic journals. 
You can often find her tweeting away on her favorite social media site, Twitter, via @DrBritWilliams and on the web at DrBritWilliams.com.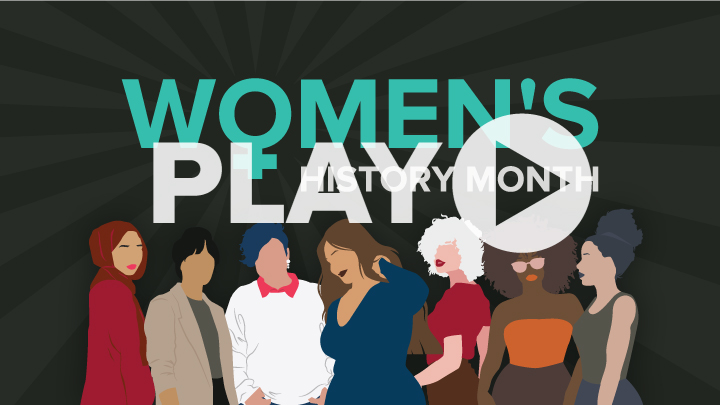 MOSAIC WORKSHOP: GENDER EQUITY
March 2  |  11:30 am-1 pm | The Bridge
Stop by the OMSA Table on the bridge learn participate in a gender equity activity. 
MOSAIC WORKSHOP: GENDER EQUITY
March 7  | 12-1 pm | Molinaro 111
Participate in the interactive workshop on gender equity in the context of race. 
INTERNATIONAL WOMEN'S DAY #BREAKTHEBIAS
March 8  | 11 am-1 pm | The Bridge
 Join us on The Bridge for International Women's Day #breakthebias
International Day of the Woman is Tuesday, March 8th every year.  Organizations across the world raise a loud voice for the execution of women's rights and their security.  Imagine a gender equal world.  A world free of bias, stereotypes, and discrimination.  A world that is diverse, equitable, and inclusive #breakthebias.
Wear your purple, green, and white on March 8th and join us on The Bridge to take photos and share your messages of support to help Break the Bias. 
PRONOUNS AND PIZZA
March 8  |  3:30-4:30 pm | The Student Center, Oak Room
Join us in person for pizza and conversation, or virtually as Dr. Oswald answers the question, "Why should we care about pronouns?"  While we might believe that the binary she/he pronouns are traditional, in fact singular "they" has an equally long history. In this session, we will talk about the earliest English pronouns, and changes over time to these pronouns, up to and including non-binary pronouns (like xe, xem) and neo-pronouns (like fae/faer or bat-self).
Due to limited seating for in person attendance, registration is required.  
To register contact Trina Patterson in the Office of Equity, Diversity, and Inclusion patterst@uwp.edu |  262-595-2090
---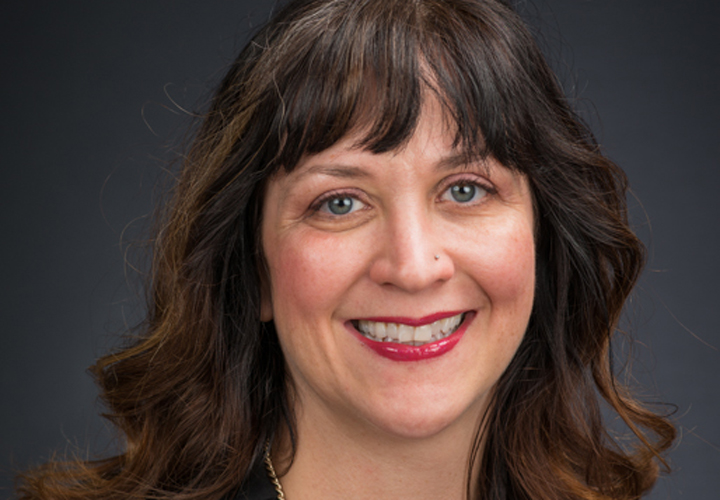 Dr. Dana Oswald
Associate Professor of Literatures and Languages | Co-Director of Women's, Gender, and Sexuality Studies at the University of Wisconsin-Parkside
Dr. Dana Oswald, Associate Professor of Literatures and Languages, Co-Director of Women's, Gender, and Sexuality Studies at the University of Wisconsin-Parkside. Dr. Oswald is a specialist in Old and Middle English, with a focus on gender studies. She is the author of Monsters, Gender, and Sexuality in Medieval British Literature (2010), and is completing a book project on women's medicine in early medieval England. She teaches courses on the History of the English Language, medieval literature, and Women's, Gender, and Sexuality studies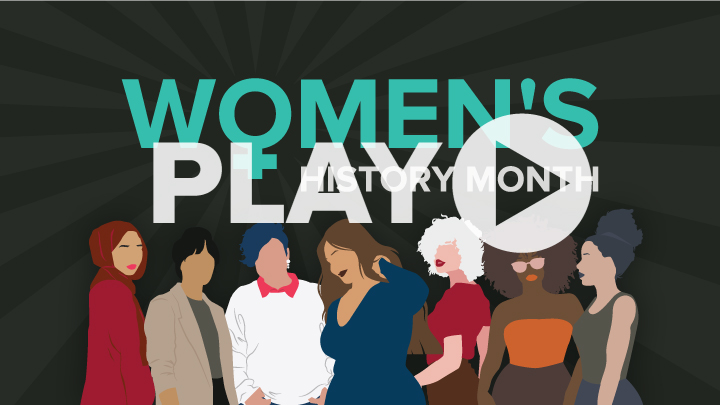 MOSAIC WORKSHOP: BODY IMAGE
March 16  |  11:30 am-1 pm | The Bridge
Stop by the OMSA Table on the bridge to learn how body image intersects with race. 
KALEIDOSCOPE, A JOURNEY TO HOPE
March 29  |  2:30-3:30 pm | Virtual on Zoom
Join us as author, Desireé Young speaks on the warning signs and statistics of human trafficking. With excerpt readings from her book, we will learn about the trauma of human trafficking on the individual and the family, and the importance of aftercare. She will discuss the likelihood that there is a young woman sitting in your classroom who may have been affected directly or indirectly by trafficking. Ms. Young will share how you can get involved to support women who have been victims of human trafficking and help restore their hope
---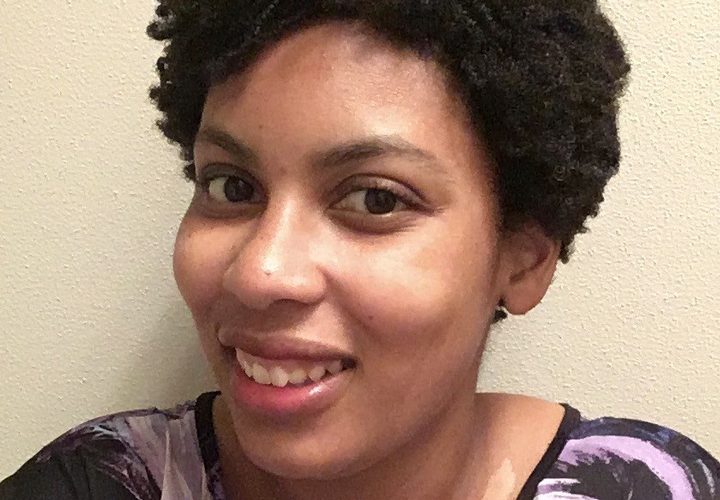 Desireé Young
Published Author / Speaker / Content Creator, Speak91
Psychology; Minor in Creative Writing and Japanese, Carthage College
Desireé Young is a published author, speaker, and content creator for Speak91. She holds a BA in psychology from Carthage College where she also minored in creative writing and Japanese. Her passion is to help people get free physically, spiritually, and emotionally through writing and other forms of art. 
Ms. Young's first book, Kaleidoscope A Journey to Hope, is a fiction novel about human trafficking that takes place in Milwaukee, WI.  It is told from the perspective of four girls that have been trafficked and are in desperate need of freedom and a new start. 
The inspiration for this book came from a college experience, meeting a young woman who had been trafficked. Dubbed "Susan" to protect her identity, the two of them prayed and she found a miraculous escape for herself and others. Having met her and continuing to do research and write academic works, Desireé has not stopped pursuing her dream of seeing more "Susans" set free and given the care and resources they need. Desireé volunteers with Redeem and Restore, in Brookfield, WI.  https://www.speak91.com/books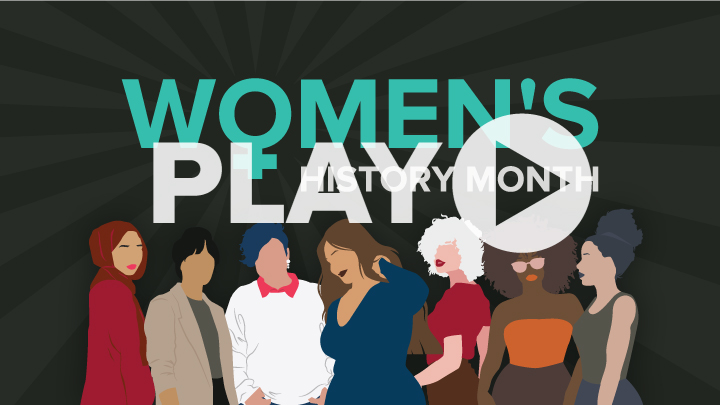 Office of Equity, Diversity, and Inclusion
Equity.and.Diversity@uwp.edu

900 Wood Rd. 
Kenosha, WI 53144