Copy Course Components
Copy Course Components allows you to copy course components from one course site to another.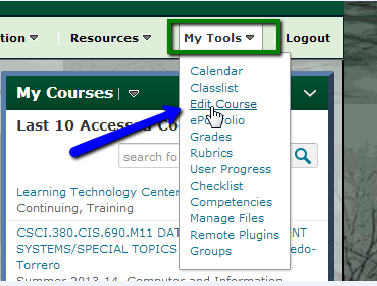 In the course that you wish to copy components to, select Edit Course from the My Tools drop down menu.

Select Import / Export / Copy Components.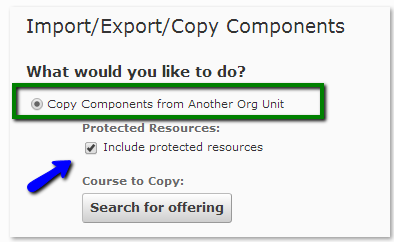 Check the box next to Copy Components from another Org Unit. If there are any protected resources to be copied, be sure to check the box next to Include Protected Resources.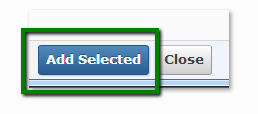 Click on the Add Selected button.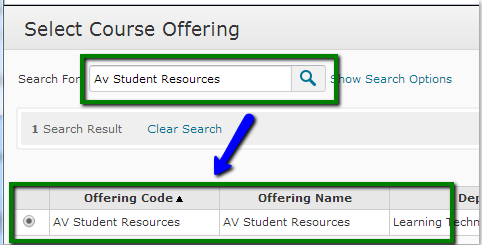 Search for the course that you wish to copy components from. Check the box next the the selected course.

Click on the Copy All Components button to copy all of the course site's components. To select individual components, click on the Select Components button.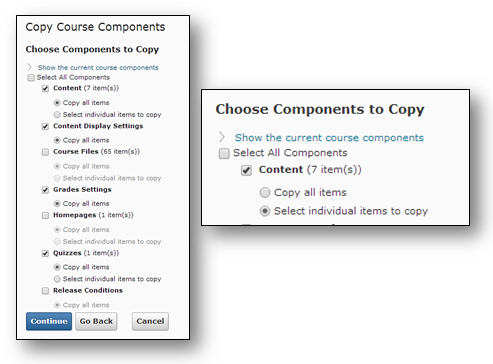 Choose the components you wish to copy or select individual items for each component.
Issues Copying Specific Components
---
Groups & Sections
If selecting the Groups option, it is suggested to choose Select individual items to copy
and to uncheck any class section groups from the previous semester (eg: class001_sec001).
New section groups are automatically created for your course.
Due Dates
Due dates for items are not changed when you copy them. You must use the Manage Dates tool to offset the dates or manually update them in each tool
Grades
Calculated grade items are not copied.
---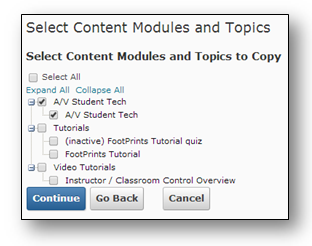 Once desired files have been selected, click on the Continue button.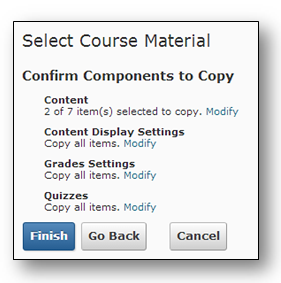 To modify your selection, click on the blue Modify link.
When satisfied with your file selection, click on the Finish button to complete the copy components process.