How to Copy & Push your ePortfolio
In order to give permission to an instructor to have rights an access to your e-portfolio for their own purposes, e.g., sharing with future classes as exemplary work, you will need to give them the copy they desire. Please follow the following steps:
Step 1: Find the appropriate e-portfolio you wish to share.
Step 2: Make a copy that you are going to "PUSH" to your instructor to give them their own copy. That way your original copy remains in your complete control and nothing will be altered.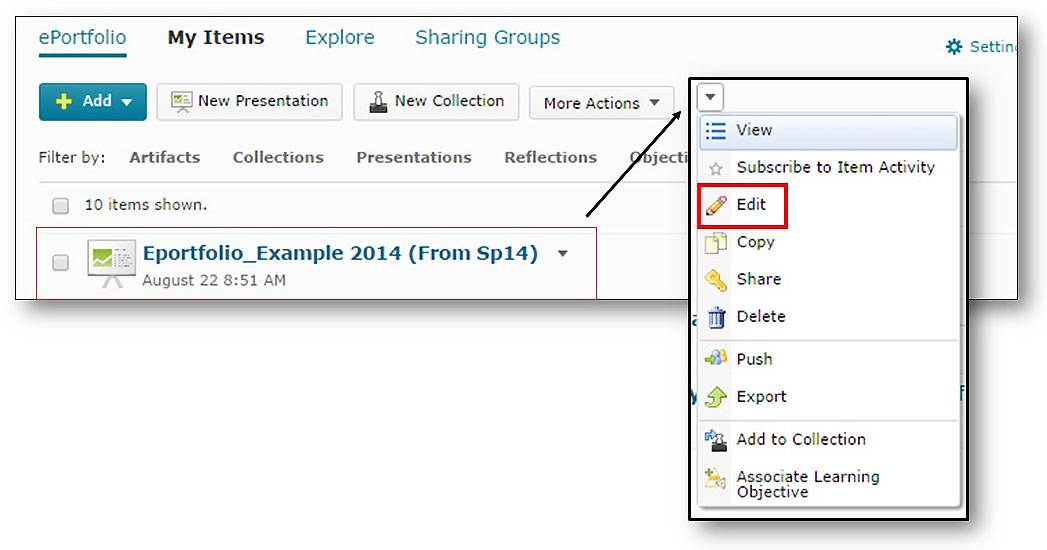 Step 3: Once you have made a copy, expand the down arrow to right of the e-portfolio and select PUSH.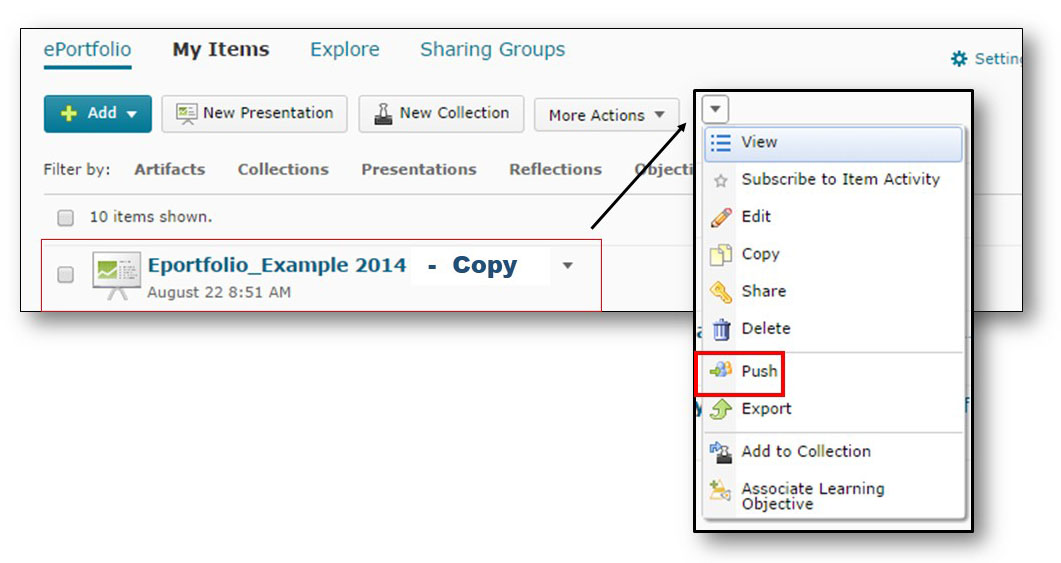 Step 4: Make sure all associated items you want to share are checked or click the check box next to Automatically include associated items.

Step 5: Choose who you want to share with by typing their name in the search for field and selecting your choice once your instructors name appears.
Select > Push.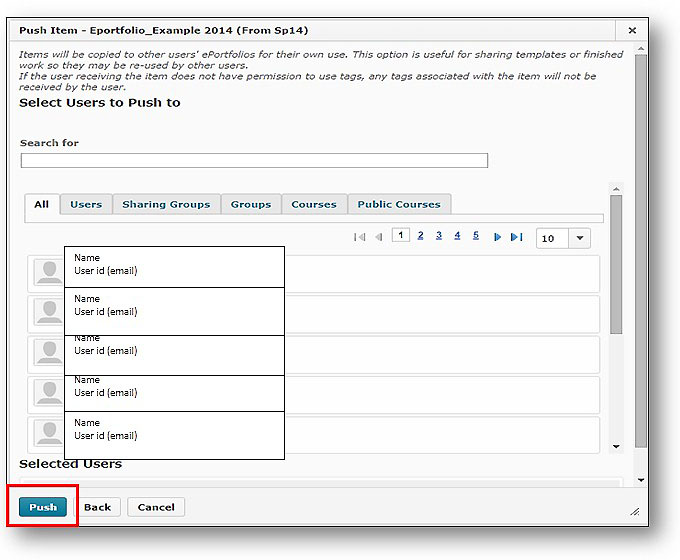 Download PDF Version