What is Camtasia Relay?
Camtasia Relay allows you to record activities on your computer screen, such as a PowerPoint or webpage presentation. When a recording is finished and submitted, Camtasia Relay will generate a video file and send it directly to D2L, where it can then be added to your course content.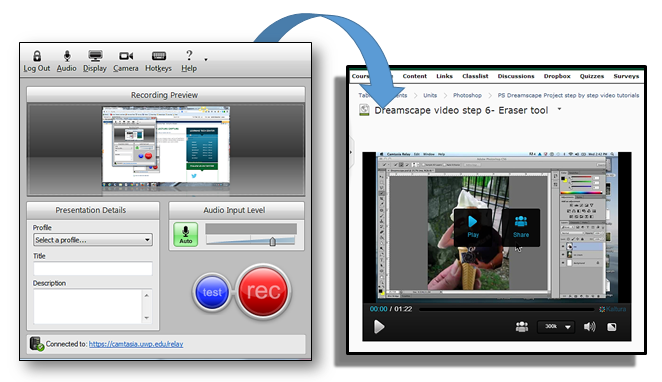 Getting Started with Camtasia Relay
Log into camtasia.uwp.edu/relay using your UWP Username and Password and download the Camtasia Relay Recorder.