Kaltura
Kaltura provides UW-Parkside users with the ability to upload and manage their own media files (e.g., audio, video). Media can be uploaded to Kaltura from a any mobile device, tablet, or computer (Mac or PC). With Kaltura's CaptureSpace Lite, users have the ability to do Screen Recordings, as well as Video and/or Audio Recordings.


---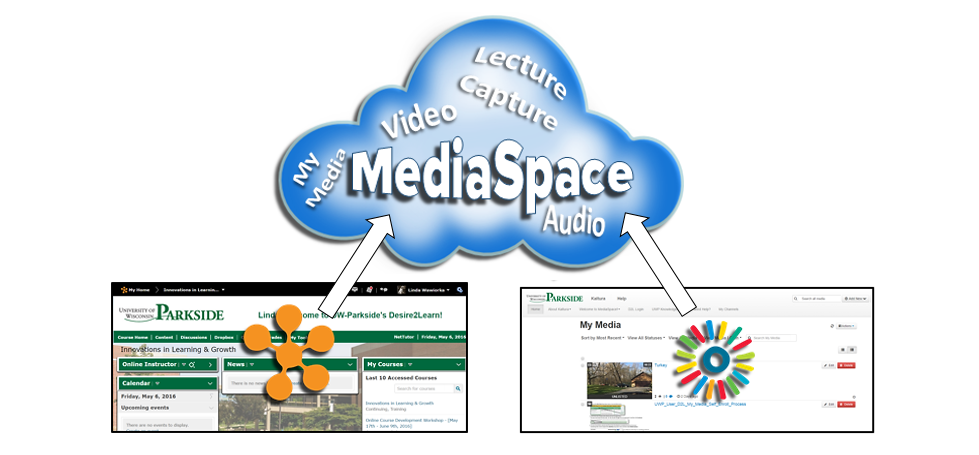 Think of Kaltura MediaSpace as UW-Parkside's "media server in the cloud" that UWP staff and students can use to produce, store, and share their media content. Kaltura is also integrated with D2L, making it easy for students and instructors to add media content to areas such as the Dropbox, Course Content, ePortfolio, and more.
What about Media Accessibity?
UW-Parkside Administrative Policy 97:
Media Accessibility 97.03
states that "All media resources purchased and/or used beginning fall semester, 2015 must be captioned. All new instructional, informational, marketing, and promotional audiovisual materials produced by this institution, including content posted on websites, will be produced with captions to ensure all subsequent copies will be captioned."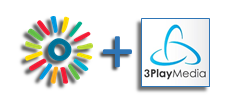 UW-Parkside has an account with the UWSA contracted closed captioning vendor 3PlayMedia, which has been integrated with Kaltura to allow for a more streamlined closed captioning process.

What about Kaltura's Platform Compatibility?
Kaltura Media is compatible with any Mobile Device, Tablet, or Computer OS.
How can that be possible?

Kaltura converts all files uploaded to MediaSpace into five different "Flavors" or compressions.
Kaltura can detect the type of device that is being used to access a particular media item and then automatically select  the appropriate "Flavor" to send to the device.