About The Teaching and Learning Center
The UW-Parkside Teaching & Learning Center was established in the summer of 2004 and reports to the provost office. It is located in Wyllie 245 on the second floor of the Library.
The UW-Parkside Teaching and Learning Center's Mission Statement
Teaching & Learning Center Strategic Plan
Note from the Director: Are The Students Learning? How Do We Know?
I shared an office with a friend and colleague who had the title of this page as his screen saver. No surprise as, after all, he was the assessment person on campus. Yet each time I walked into our office and past his monitor I found I was always tantalized by the concept. After more years of teaching and revising the curriculum each year in an effort to make it more effective for my students I think I would refine the questions into:
What are my students learning? and How can I find out?
I felt I knew the answer but to what degree? I felt by using insights gleaned from homework and assessment items I was honing the course content before each new prep. But the interesting part was when I would roam amongst my students during lab sections - a lurker of sorts rather than presenter - and listen to what they said it became clear that their conceptualization of some concepts were not all totally valid.  If I could somehow tap into that bit of student thinking I could revise my lectures so that students learned more quickly, accurately and effectively. I could begin to examine the material at  an even deeper level or perhaps use alternative methods and cover the same material in a bit less time - and extra time in the classroom is a precious commodity. It is also possible knowing what is inside the students' heads might dictate more remediation of some crucial core concepts and a "loss" of class time. One thing seems clear; not knowing is not good. Such questions, once refined are the core of many scholarship of teaching and learning (SoTL) projects. I encourage you to actively explore student learning in an intentional and systematic way to begin to understand the "not knowing" part of teaching and learning through research and refinement of our practice. Please let me know your thoughts as I would be delighted to help support your efforts.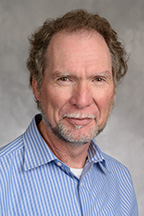 Jim Robinson, Director
UW-Parkside Teaching & Learning Center