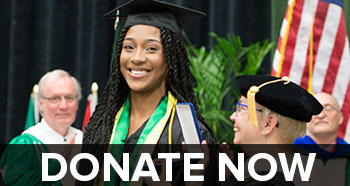 Contact Us

900 Wood Road | PO Box 2000
Kenosha, WI 53141-2000
Visit us in Wyllie Hall, L3 level.
Giving to Academic Programs
The four colleges that make up UW-Parkside have a significant impact on students both in and out of the classroom. Your support to academic programs creates learning environments that prepares students for success after graduation.
Gifts to CAH support students as they learn and create in the Rita Tallent Picken Regional Center for Arts and Humanities. 
---
Gifts to CBEC support programs designed to foster and enhance the managerial and technical skills of our students, preparing them for our highly competitive business and technological world.
---
Gifts to CNHS enhance the educational experiences for students through access to research opportunities and scientific career exploration.
---
Gifts to CSSPS support opportunities for students to engage with the community, through internships, service learning, and collaborative research with faculty.