Parkside Day is an annual 24-hour online challenge that supports student success and celebrates Parkside Ranger spirit!
We need your help to make Parkside Day 2021 a success.
Make a gift to support student success, volunteer, promote, or celebrate your Ranger Spirit. Help us reach our goal of 500 donors in 24 hours – a gift of any size makes a difference and puts us one donor closer to reaching our goal.  Several donors have stepped forward to offer challenge funds to inspire you to join them on Parkside Day – over $45,000 in challenge funds are waiting to be unlocked by you through your participation.  
Rangers, let's see what happens when we all give back, together! 
 Countdown to Parkside Day 2021
What Does Parkside Day Support?
You can choose! Give to what is most meaningful to you. No matter the size, every gift makes a difference. This year we are highlighting the following areas with significant need across our campus.
Featured Scholarships/Initiatives
What Does Parkside Day Mean to You?
Hear testimonials from students, alumni, faculty, staff, community members, and corporate partners on how donor support through Parkside Day makes a difference to the Parkside community.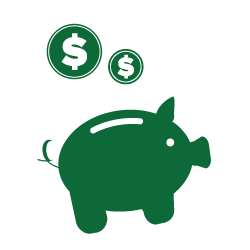 You can be a Difference Maker.
Over $45,000 of bonus funds are waiting to be unlocked through your actions on April 15, 2021.
Boost the impact of your gift by participating in various challenges throughout the day and support your favorite department, program, or scholarship.
See below to see how you can be a Difference Maker on Parkside Day!
Pre-Parkside Day Challenge

April 13-14
For every share or retweet of the Parkside Day video from now until 11:59pm on April 14, the UW-Parkside Foundation Board will donate $5 to the Future Focus Fund. Check our social media channels for our Parkside Day video and the post to share.
Parkside Day Challenges

April 15  |  Times listed with challenges
Midnight Madness
12-12:10 am (CST)
Let's start strong! Two donations made within the first 10 minutes of Parkside Day will be randomly selected to receive an extra $100 each to the UW-Parkside program or cause of their choice.
 
---


Haribo Power Hour
7-8 am (CST)
Welcome to Parkside Day morning! Presenting Sponsor HARIBO of America will match up to $8,000 in gifts to the Future Focus Fund given between 7-8 am. The Future Focus Fund reduces student loan debt and helps UW-Parkside students reach their goal of graduating with a college degree.
 
---

Turf Center Challenge Power Hour
Sponsored by Vonco Products  |  10-11 am (CST)
If 25 donors make a gift to support the Turf Center Challenge during this hour, Vonco Products will unlock $7,500 towards the project.
 
---

Power Up, Alumni!
12-1 pm (CST)
Calling all alumni to make an impact on student scholarships. During this power hour, the UW-Parkside Foundation board will match the first $4,000 of alumni gifts to one of the day's featured scholarships or any non-endowed scholarship.
 
---

Rangers Reunited!

5-6 pm (CST)
Stay tuned for a special announcement from HARIBO of America during the virtual Ranger Reunion.
 
---

Turf Center Challenge Power Hour

Sponsored by Community State Bank  |  8-9 pm (CST)
Every dollar donated to the Turf Center Challenge will be matched by Community State Bank for the next 60 minutes. 
All Day Challenges


April 15  
**NOTE: In order to participate in challenges using a hashtag, Facebook posts or Instagram profiles must be public to appear in searches.**
Haribo G.O.L.D (Graduates of the Last Decade) Bear Challenge
 
When 50 recent alumni donors (Class of 2010-2020) make a Parkside Day gift, $5,000 will be unlocked by HARIBO for the Future Focus Fund. If 100 recent alumni donors make a Parkside Day gift, another $5,000 will be unlocked. Alumni donor #50 and #100 will also receive some HARIBO swag.
 
---

Make a Permanent Mark
 
If 100 College of Social Sciences & Professional Studies graduates from the last decade (2010-2020) make a gift to any area of the University on Parkside Day, Dean Peggy James will get a tattoo. (Seriously!) Follow along online. The more donors that make a gift, the more of Dean James' mystery tattoo will be revealed.
---

Throwback Thursday
 
Share a Throwback Thursday UW-Parkside photo using #ParksideDay, and the UW-Parkside Foundation Board will donate $5 to the Future Focus Fund.
 
---

Rad Grads

If an alum from every graduating class year 1970-2020 makes a gift, the UW-Parkside Foundation Board will unlock $2,500 towards the Future Focus Fund.
 
---

Somos Latinos Unidos Challenge
 
For every 10 donors to the Somos Latinos Unidos Scholarship, an anonymous donor will unlock $100 for the scholarship. This scholarship benefits UW-Parkside students who are Hispanic or Latino/a, and provides vital support as UW-Parkside grows as an emerging Hispanic-serving institution.
Virtual Ranger Reunion
April 15  |  4:30-5:30 pm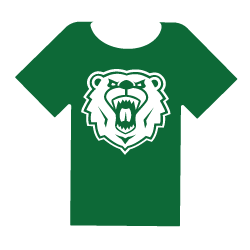 Calling all alumni! Come together virtually with other Rangers to celebrate Parkside Day. Meet the new Vice Chancellor of Advancement, Willie Jude II, join breakout sessions with your favorite faculty and staff members and be entered to win prizes or have the opportunity to transform students' lives.
There is no cost to attend this event.