International Agreements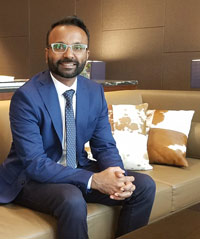 Hello and Welcome to International Affairs at UW-Parkside!
Here is a snapshot of our university. UW-Parkside, in situated in 700 acres of prairie lands between two large cities Chicago and Milwaukee. Chicago is the third largest city in the United States and also one of the largest cities in the world! Milwaukee is the largest city in the state of Wisconsin. UW-Parkside is located in the economic corridor between these cities. Our location affords our students the opportunity to be near a city when necessary and catch international flights easily, while being in a large beautiful campus with fresh air and among prairie lands. We have one of the best cross country tracks and an amazing sports facility. Our location near Lake Michigan, one of the largest fresh water lakes in the world, coupled with the our partnerships with local companies position us a great campus to study in.
In the pages here, you will find more information about our International Partners, our Study Abroad Office, our media coverage and see what we do!
UW-Parkside is experiencing strong growth in its international affairs. We continue to expand our international footprint around the world. We have created several new active exchange agreements in many countries, we have more study abroad opportunities coupled with scholarships than ever before and we have created new and innovative opportunities like our students doing internships in other countries like Italy!
Browse through our pages here for information about our initiatives. Most importantly, check out our International Media Page and our Videos Page to find where we are featured around the world, and our students speaking about UW-Parkside in various languages and of course, our VERY REAL AMAZING VIDEO here!!
Abey Kuruvilla, Ph.D.
Executive Director, International Affairs and
Associate Professor of Business