Alumni and community celebration  |  break out sessions
SESSION I 
Forever Chemicals -The Next Environmental Threat

2:30-2:50 PM 
PFAS and You: The Presence of Per- and PolyFluoroAlkyl Substances (PFAS) in the Midwest 
2:50-3:10 PM
PFAS in the Environment: Regulating a Forever Chemical 
3:10-3:30 PM
PFAS Remediation: Containing and Neutralizing a Forever Chemical 
Dave Johnson
Since 1985, Mr. Johnson's experience includes emergency response, project management and remediation of hazardous and non-hazardous contaminated sites. Mr. Johnson offers experience in performing site remediation, emergency response, decontamination, and industrial cleaning of contaminants such as: heavy metals, solvents, adhesives, coatings, acids, petroleum products, biological agents, pesticides, herbicides, PCBs and PFAS. 
During his tenure in the industry, Mr. Johnson's experience includes cleanup of Superfund sites, high profile sites such as WR Grace in Woburn, MA, Baird and McGuire (Agent Orange) and the space shuttle Columbia crash. He has worked on numerous oil spills throughout the United States and abroad including Central America. These have included tank failures, shipwrecks, pipeline failures and transportation incidents. He has performed drum recovery and repackaging; groundwater recovery and treatment; underground and aboveground tank removal and decontamination; underground tank installation; contaminant sampling; air monitoring; contaminated soil excavation, stabilizing, incineration and disposal; building decontamination, plating line decommissioning, groundwater and vapor recovery system installation.  
Mr. Johnson has spent several years assisting the USEPA and several state regulatory agencies with treatment standards and capabilities to help with the regulations of compounds. Currently as the WDNR's primary emergency response contractor he is assisting the WDNR on pfas standards and treatment and disposal methods associated with firefighting foam.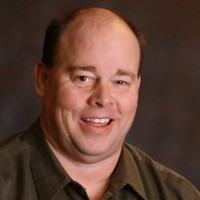 Dave Johnson
Vice President of Operations, North Shore Environmental Construction
SESSION II  
Racial Equity and Environmental Justice

Field Work on Kenosha Dune - Transition from Undergraduate to Graduate Research in Geoscience

2:30-2:50 PM
Ben Sieren | Class of 2020
 
Racine for Racial Equity and Environmental Justice: Lessons Learned
 
2:50-3:10 PM
Discussion with the panelists below
3:10-3:30 PM
Discussion with the panelists below
Ben Sieren
Ben Sieren graduated from UW-Parkside with a Geosciences degree in Spring 2020. Ben was an active student at UWP and served as the Geosciences Club president. Ben is currently pursuing his master's degree at UW-Madison in Geological Engineering. Ben was one of Parkside's Outstanding Graduates in 2020.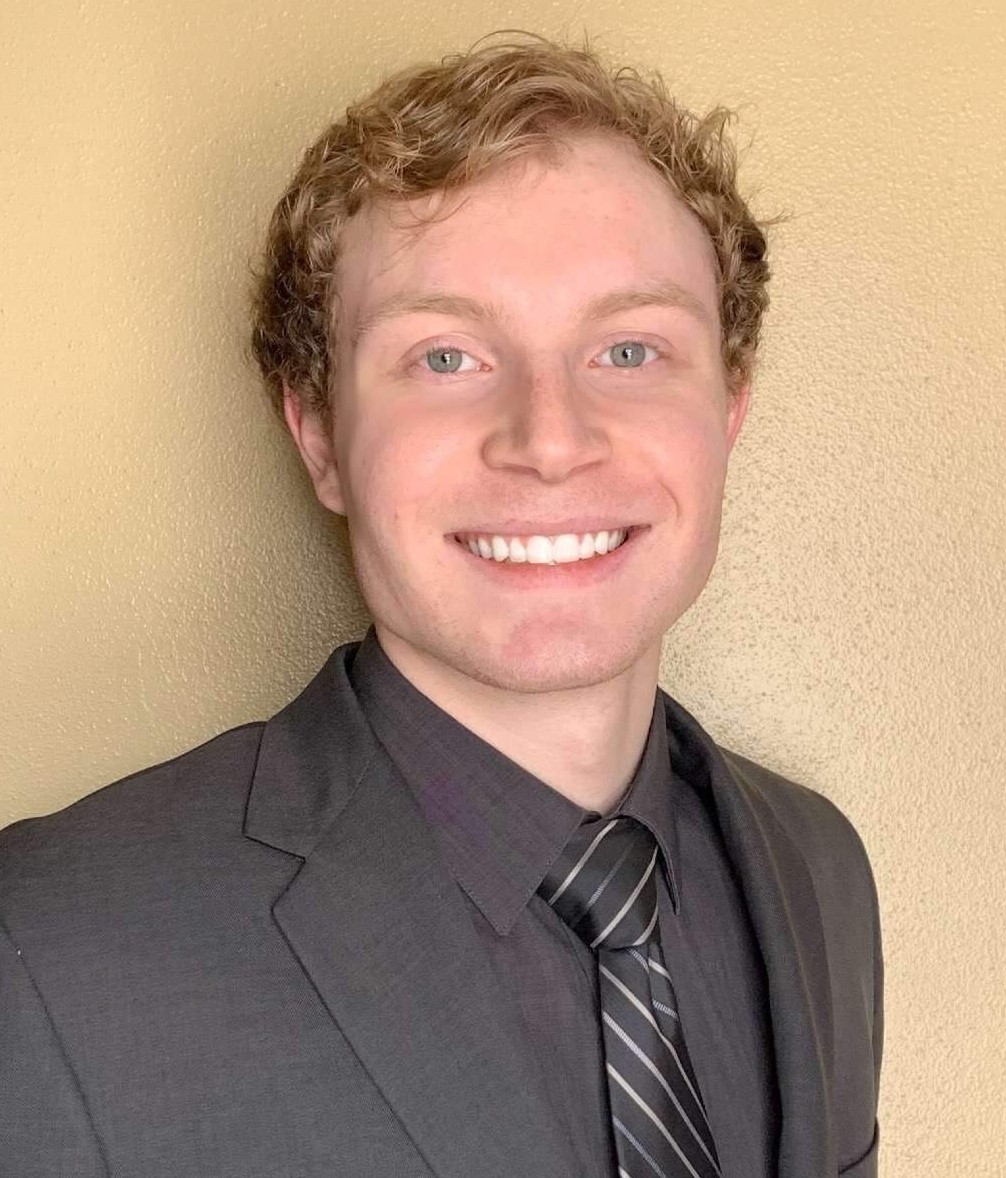 Teonna Cooksey  |  Panelist
Teonna Cooksey has received a B.S. in Architecture, a certificate in Urban Planning, and a Minor in Africology from the University of Wisconsin-Milwaukee. For years, Ms. Cooksey has explored the correlation between housing segregation and the variables that lead to foreclosure and eviction. Her work as a Ronald E. McNair Scholar, a WiscAMP STEM Scholar, and an Undergraduate Research Fellow has received both National and International awards. She is published through the Buildings-Landscapes-Cultures Field School, the National Council of Undergraduate Research, the Humanities Action Lab International Convening, the Vernacular Architecture Forum, and the Upper Midwestern Vernacular Archive. While at UW-Milwaukee, Cooksey has worked as an extern for several architecture and city planning firms. She has traveled to various parts of Mexico and Cuba to study planning and culture, and has achieved scholarships, awards, and grants for merit, leadership, and organizing. As an executive officer in multiple student organizations, Cooksey indulged in work that focuses on immigrants' rights, Blacktivism, and multicultural achievement in architecture. During her time as President of the National Organization of Minority Architecture Students, she initiated several opportunities for students to organize and facilitate events that represent their vision of architecture. A series of firm tours, fundraisers, professional development workshops, and conferences contributed to the realization of organizational goals. Since graduating, Cooksey shared her perspective about the trajectory of architectural history as a stakeholder at the Society of Architectural Historian's Data-Mapping meeting. She has also presented her work at the Humanities Action Lab International Convening in Newark, New York. Her work portfolio consists of architectural design, program management, and organizing from her positions at Orchestra Design Studios, EWI Worldwide, Inc. St. Marks AME Church as an independent Architectural Consultant, and Leaders Igniting Transformation as an organizer upon graduating. More recently, Cooksey has accepted admission into Columbia University's Graduate School of Architecture, Planning, and Preservation. She will be obtaining a Master of Architecture and Master of Science in Urban Planning degree.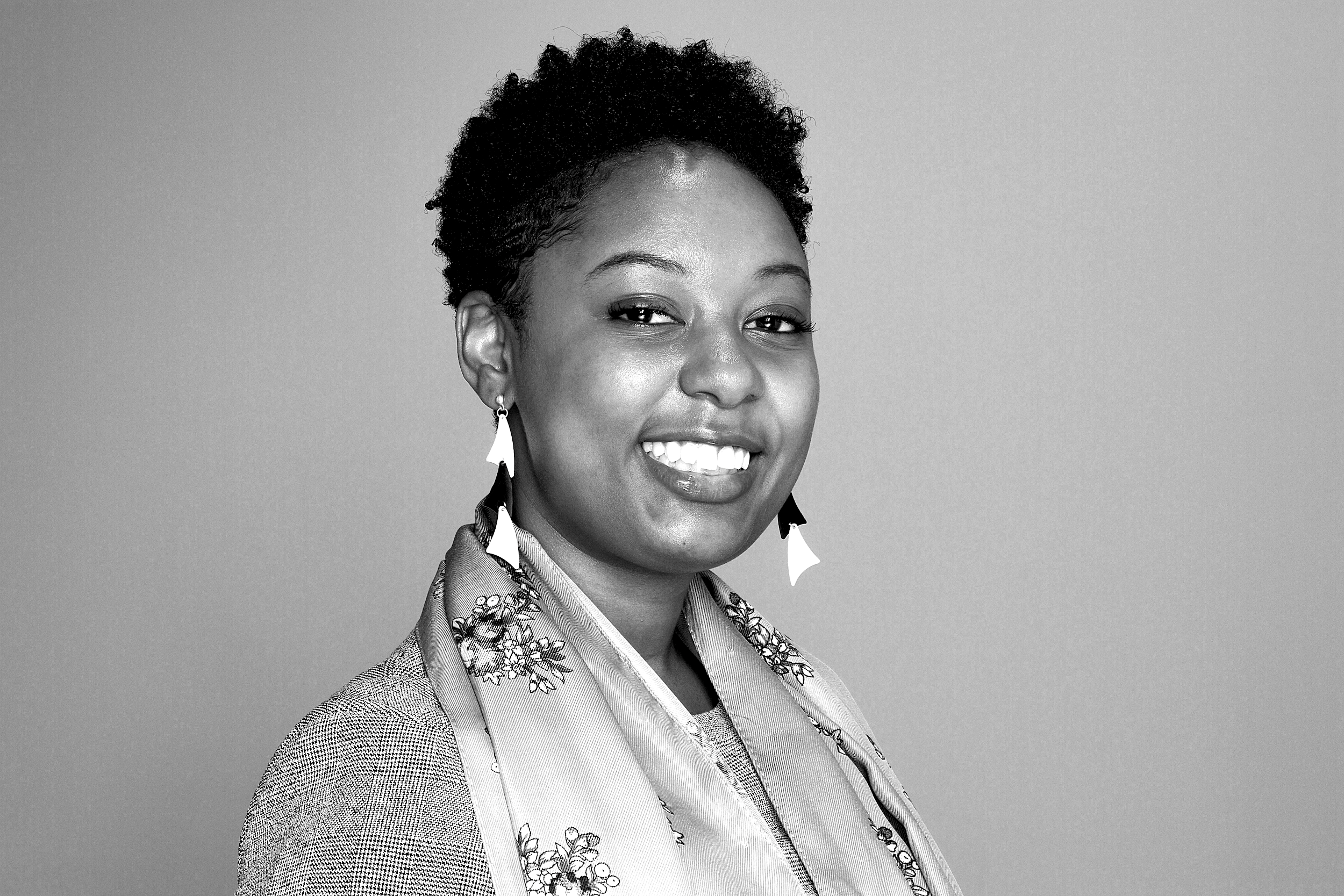 Ana Gutierrez  |  Panelist
Ana Gutierrez is a Racine native who graduated from Case High School before receiving a bachelor's degree from the University of Wisconsin-Milwaukee in Political Science with a concentration in Law Studies in 2018. During her undergraduate career she competed as a member of the University's intercollegiate mock trial team and participated in a United Nations Seminar in New York City that met with diplomats from 42 countries on issues spanning from human rights to economic infrastructure. She also traveled to Thailand with the University of Wisconsin-Parkside to study culture and education systems. She assists in scholarship fundraising galas for UW-Milwaukee's Roberto Hernandez Center and for the non-profit organization Hispanic Professionals of Greater Milwaukee. Gutierrez has been a Legal Assistant with Odrcic Law Group LLC in Milwaukee since 2017 overseeing immigration cases and assisting deportation proceedings. Gutierrez is passionate about public service and interned for the non-profit Racine Revitalization Partnership focusing on urban housing and economic development in Uptown in 2019. She is currently pursuing a master's degree in Public Administration at her alma mater and is set to graduate in 2021.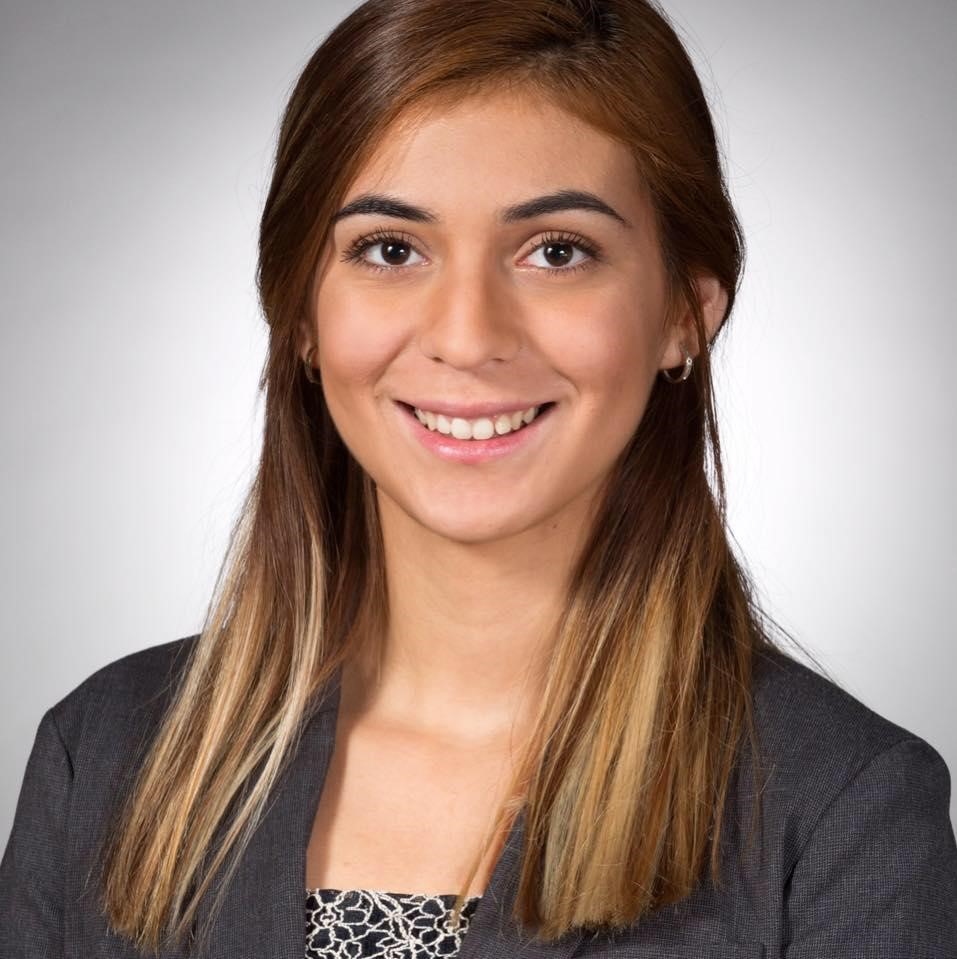 Alisson Anguiano Salas  |  Panelist
Alisson Anguiano Salas is an undergraduate student at the University of Wisconsin-Parkside majoring in English and Political Science with a Law concentration and a minor in Spanish. She has been an active community member both in Racine and at UW-Parkside during her academic career. Anguiano Salas currently serves on the executive board for student-led organizations on campus, such as Latinos Unidos and Student Government. In addition to her campus involvement, she is also a member of the Racine League of United Latin American Citizens (LULAC) council and was the 2019 Miss Latina Racine. As Miss Latina, Anguiano Salas focused on promoting a specific common initiative that centered on exposing Racine's Latinx youth to local institutions of higher education and influencing them to pursue their secondary education by connecting them with resources and local role models to ensure that they knew a professional career is attainable to them. She has also taken on the role of an Ambassador for the Andrew Goodman Foundation on her campus where she will develop methods to engage college students in the 2020 election. As for her academic accomplishments and aspirations, Anguiano Salas has received multiple academic scholarships and grants that have allowed her to continue her path at UW-Parkside. Anguiano Salas is on track to graduate with her B.A. in 2022 and will advance her education in law school to continue assisting her community.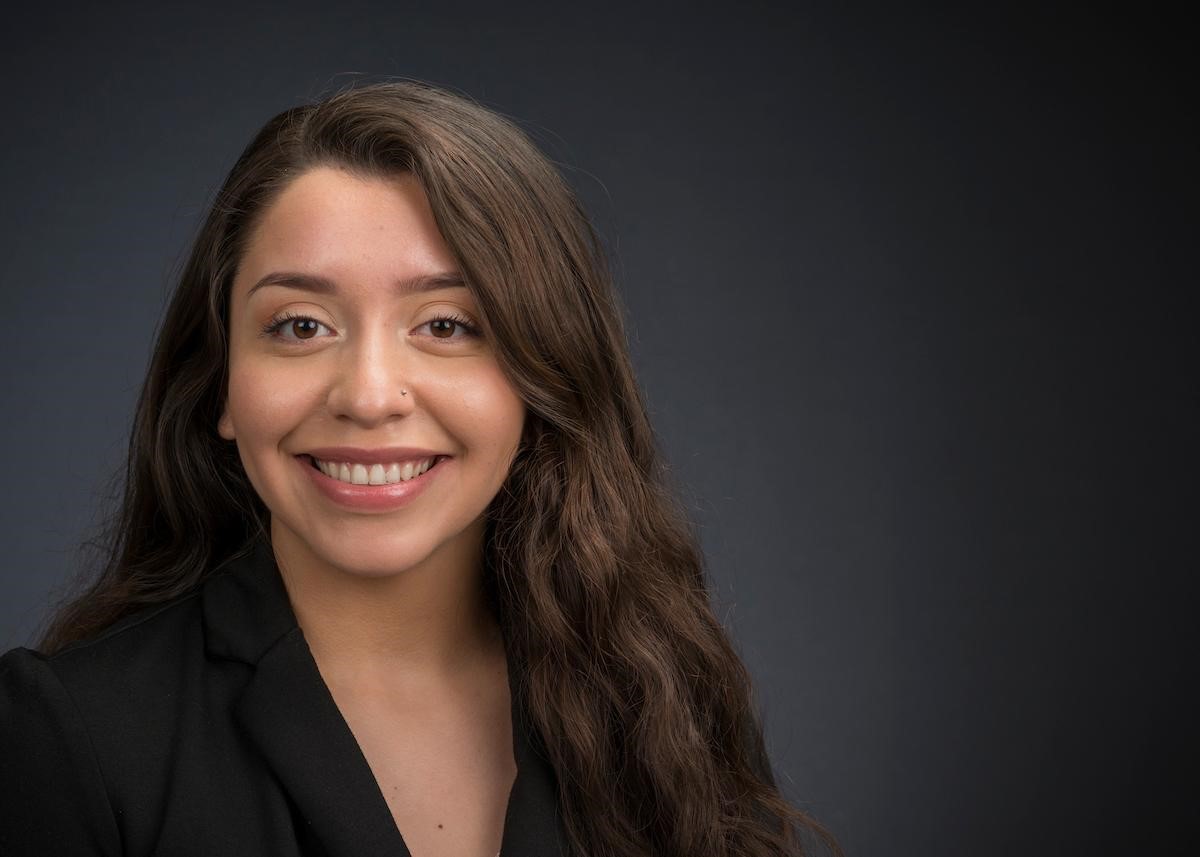 Nateya Taylor  |  Panelist
Nateya Taylor is a Milwaukee native who received a B.A. in Criminal Justice with a concentration in pre-law and minor in Spanish from Carthage College in May 2020. Taylor's thesis research titled, "Milwaukee Black Health: How Public Policy and Criminal Justice Collude to Disadvantage Black Milwaukeeans" explores the negative impacts residential segregation has on the overall health of black residents in Milwaukee, Wisconsin. Taylor presented this research at the Wisconsin Sociological Association Conference in the "Perspectives of Justice;" session in October 2019. Since graduating, Taylor received the opportunity to become a Consultrepreneur for DIFFvelopment, a non-profit organization based in New Jersey. Through this opportunity, Taylor was able to create a culturally specific business concept that will give back to the global black community as well as gain practical, financial, and entrepreneurial education through a consulting practicum at an assigned black owned business. Currently, Taylor is working for the City of Racine as one of four Racial Equity Fellows in Climate Resilience Planning where she is conducting a community needs assessment for the City of Racine to understand and find solutions to residents' experience with environmental challenges related to water, climate change, housing, and transportation. In addition, Taylor is the host and creator of the social justice blog Naesthetycs that she started in 2017 to discuss important issues in the black and brown community. In the future, Taylor plans to attend graduate school as an Urban Planning student to continue her research on residential segregation.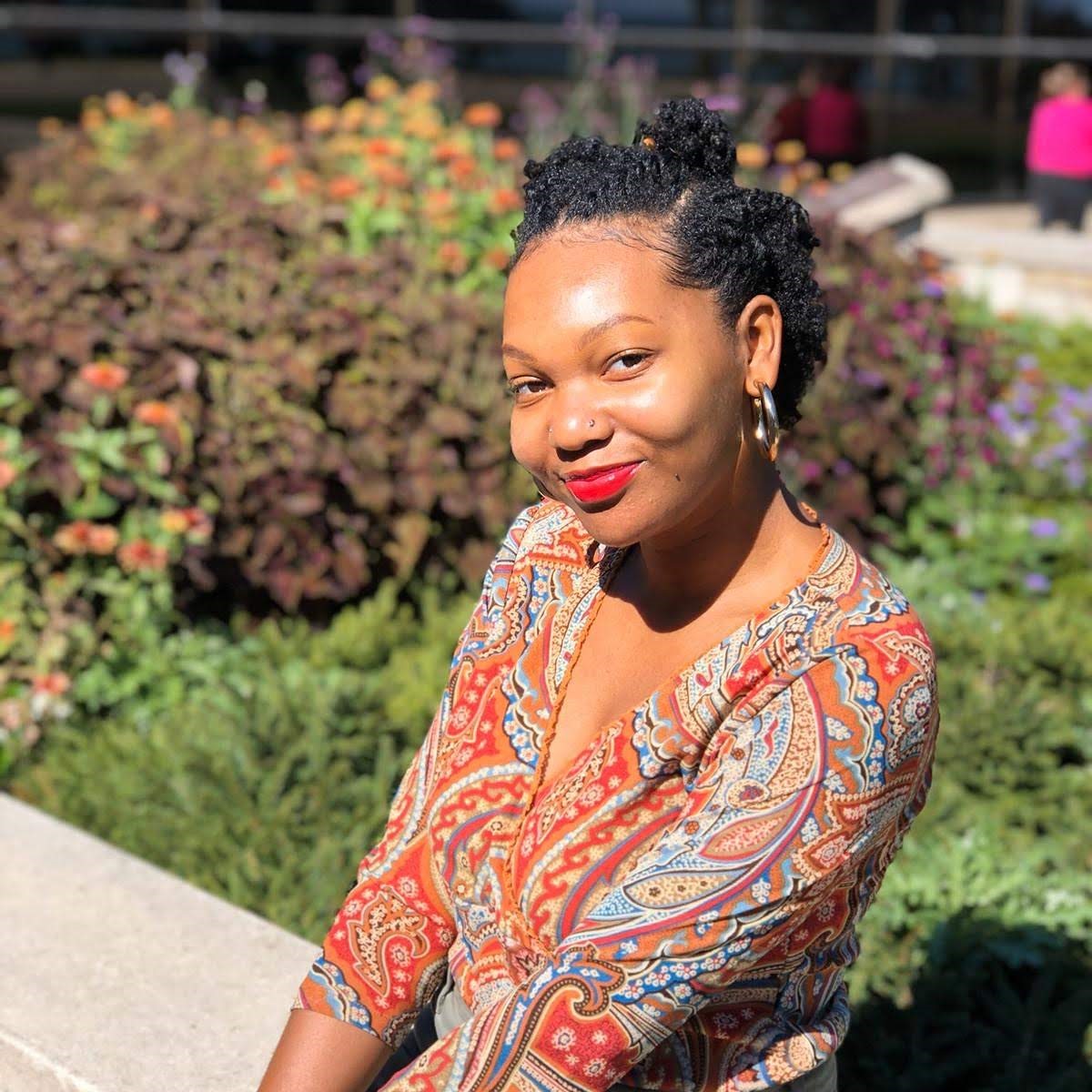 Cara Pratt  |  Panelist
Cara Pratt is the City of Racine's first Sustainability and Conservation Coordinator. Hired in May 2019, Cara has created a Sustainability Task Force to draft the City's first Equitable Climate Action Plan, secured funding for the City's first electric bus fleet, and partnered with We Energies to build the City's largest solar panel array. A recent graduate of the Cornell Institute for Public Affairs at Cornell University with a Master's in Public Administration, Cara resides in Racine, and is passionate about advocating for racial equity within the climate change policy space. Cara served in the United States Peace Corps from 2012-2017, first as an Environmental Conservation Specialist in Paraguay, then as a Natural Resources Management Specialist with Peace Corps Response in Mexico. During graduate school, Cara worked for the United Nations Food and Agriculture Organization (FAO) in Rome promoting the nexus between forestry and water conservation. Starting in her teenage years, Cara has volunteered and worked for political campaigns ranging from local aldermanic to national presidential. Cara currently serves on the following Boards: Greening Greater Racine, Cornell Club of Wisconsin, and the New Politics Leadership Academy Executive Council.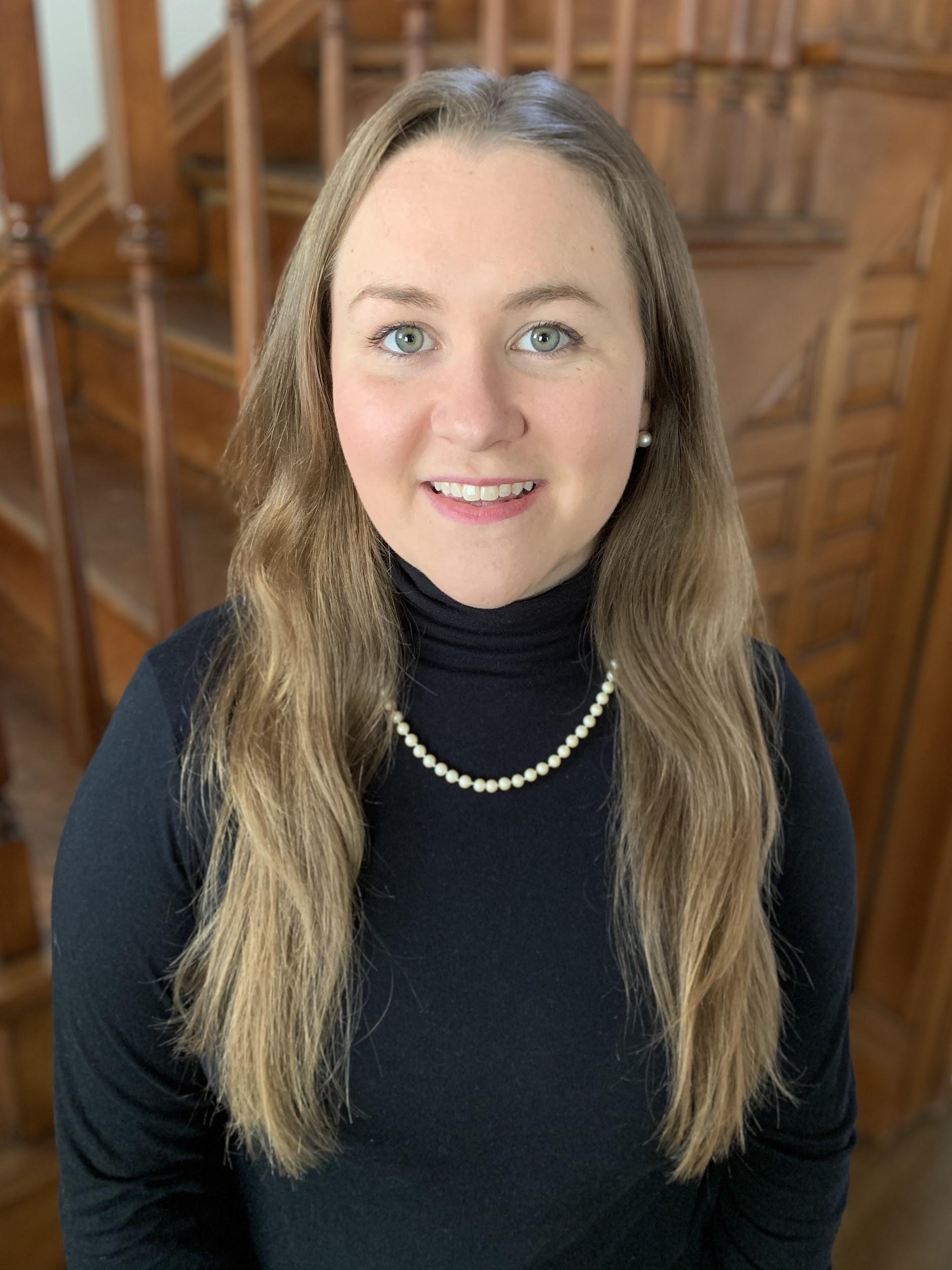 SESSION III
Exercise Science Professions in the Era of COVID-19

2:30-2:40 PM 
Andrea Perugini  |  Class of 2011
Director, Soul Experience in Baltimore, MD
2:40-2:50 PM 
James Malechek  |  Class of 2013
Coach and Dry Land Trainer, China Swimming Association
2:50-3:00 PM
Marta Dzundza  |  Class of 2018
Health and Fitness Coach at TBD Fitness & Yoga in Elk Grove, IL
3:00-3:30 PM
Discussion and Q&A with Session III panelists
Andrea Perugini
Andrea is an experienced professional with a demonstrated history of working in the health, wellness, and fitness industry. Account management, customer experience, operations, and business development are just a few of the areas in which she has excelled. Andrea has the ability to lead regional teams and is known for emphatically living the core values for brands in which she has worked (Xperience Fitness, Les Mills, Brick Bodies, and now Good Soul Hunting). 
 
She was born and raised in the Midwest (which explains why she is so nice). She is also a die-hard sports fan (which explains why she's so competitive). Andrea is a proud graduate of the University of Wisconsin-Parkside with a bachelor of science degree in Sport and Fitness Management with a concentration in Fitness Management.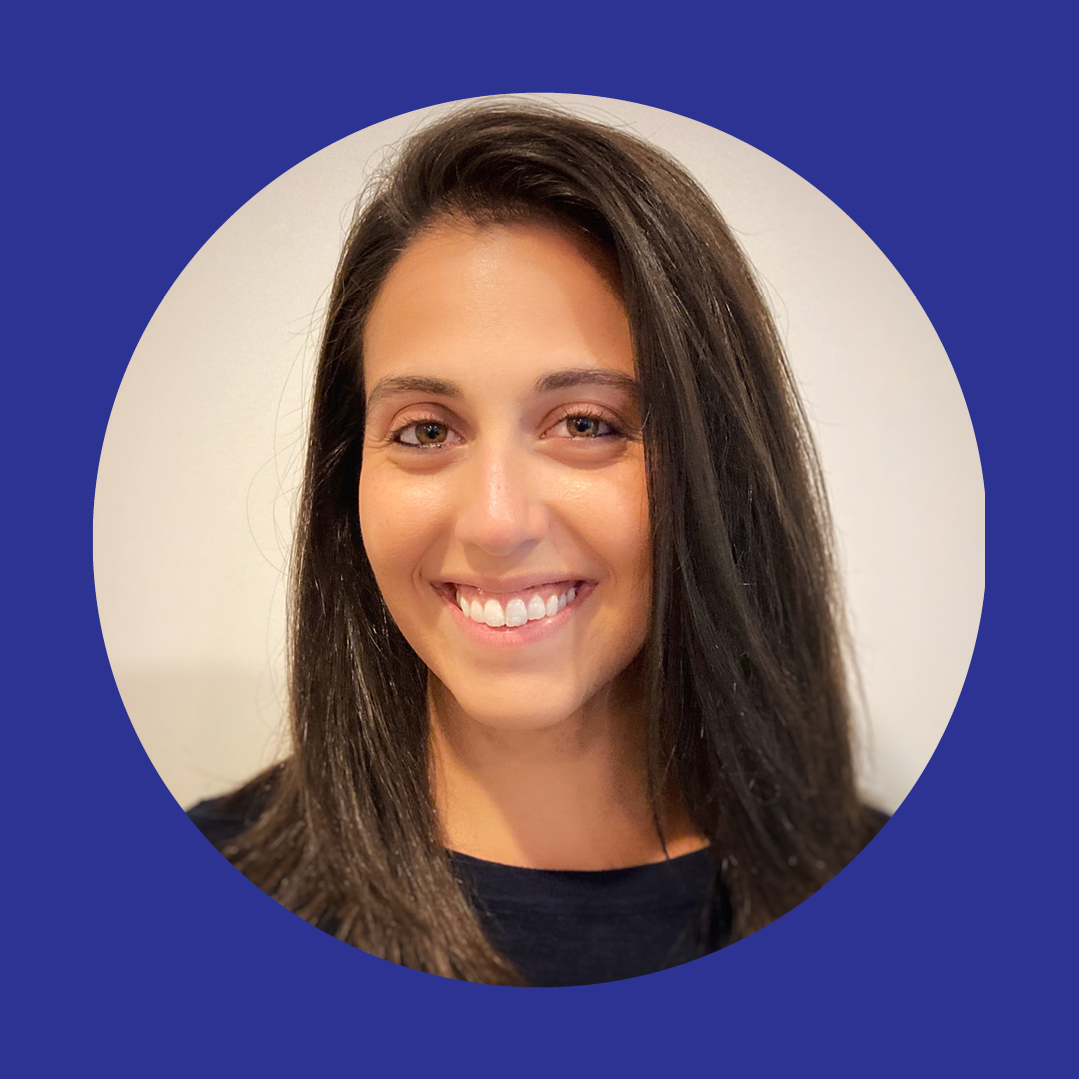 James Malechek
James is the performance Coach and dry land Trainer of the China Swimming Association. In the past, he has been the Head Strength & Conditioning Coach of the Flint Firebirds (Hockey team). He received an NSCA Foundation Assistantship Fellowship (Fellow Recipient, University of Michigan). He studied Fitness management at the University of Wisconsin Parkside. He has a master's in Human Performance (Lindenwood University).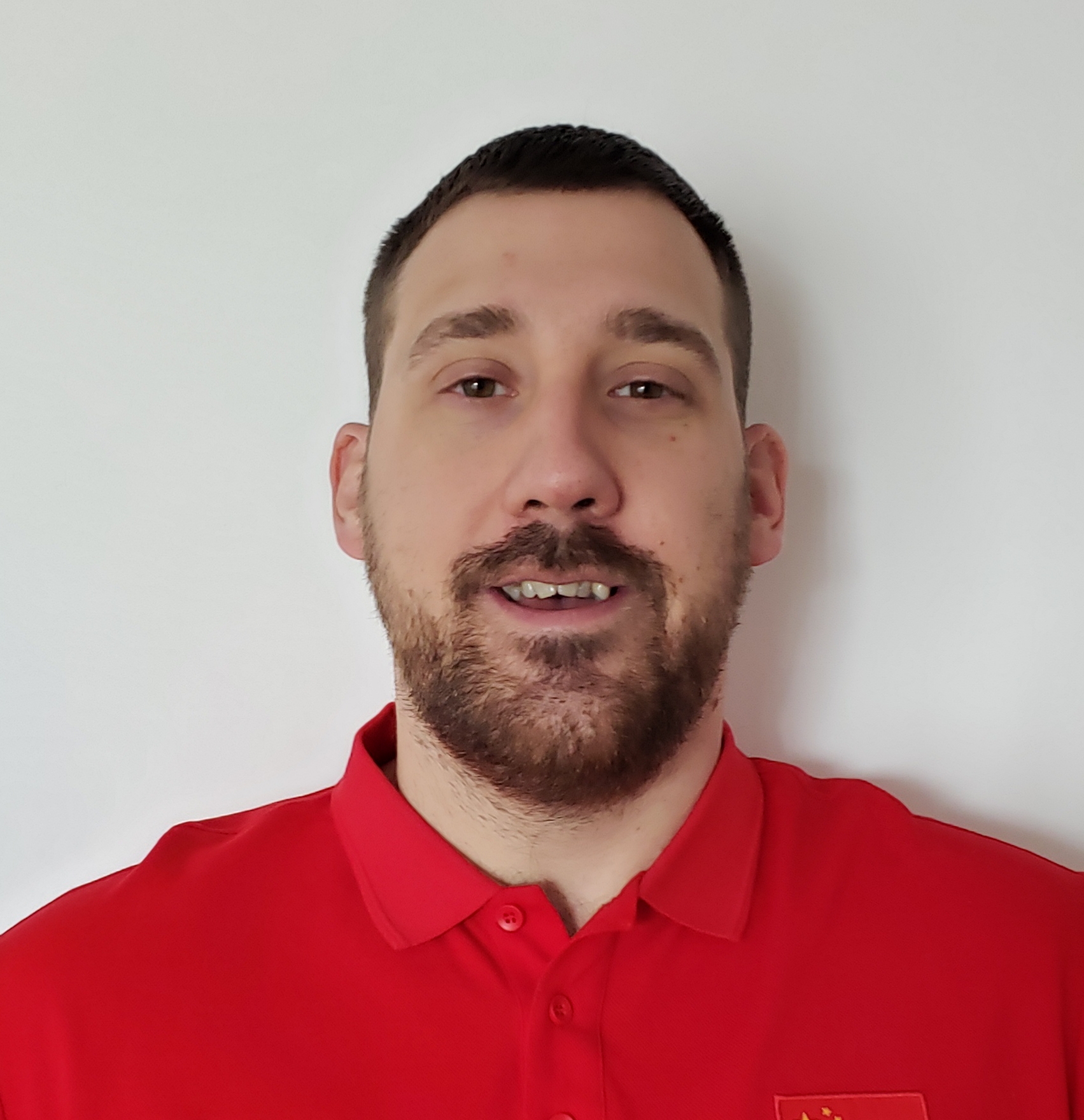 Marta Dzundza
Marta Dzundza, a 2018 Exercise Science graduate of UW-Parkside, started her personal training career while still attending Parkside. She began by interning at a local facility, ARC Performance in Wheeling, IL and continued to work there after graduating and taking on more roles. She began working as an Operations Manager in addition to training clients. 
In 2019, she started her own Health and Fitness Coaching company after becoming a certified Health Coach. During this time, sports were still a large part of her life as she began competing competitively at Spartan Races. 
In 2020, in the beginning of the pandemic, Marta took a risk and left ARC Performance to step out of her comfort zone and seek a facility she felt aligned more with her views on holistic wellness. She joined TBD Fitness in Elk Grove Village as their trainer, operations manager, and social media coordinator. Marta has learned a lot in her years as an independent personal trainer as well as in operating a gym facility and running a business of her own. She's overcome many failures with these endeavors and knows this is just the beginning and an opportunity to learn.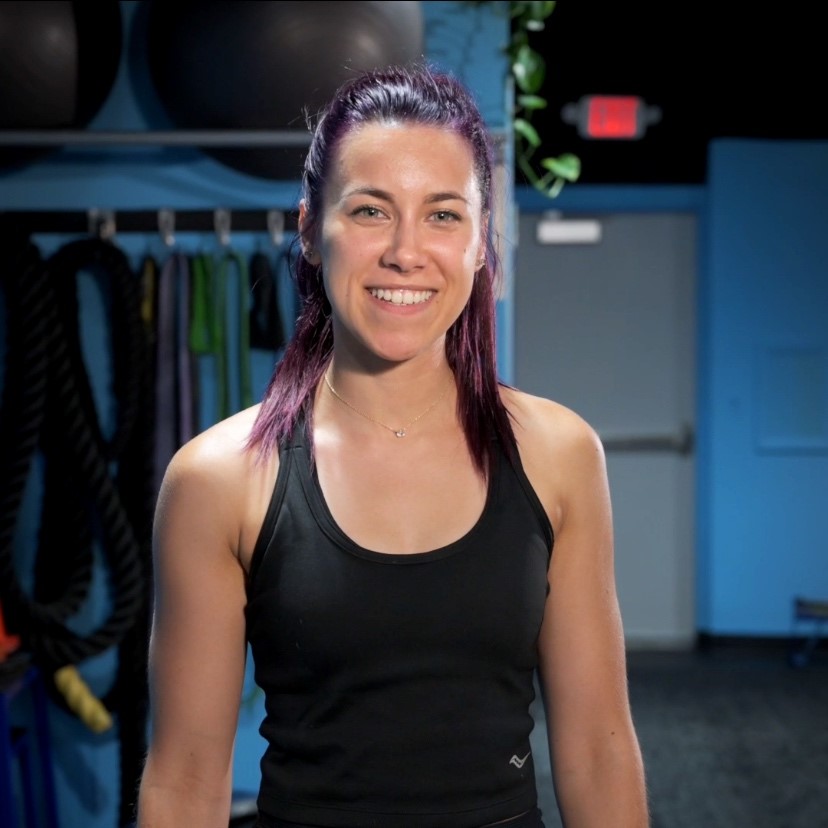 SESSION IV
COVID-19 Pandemic from the Front Lines

Lessons Learned, Experiences Shared – Perspectives from UW-Parkside Pre-Health Alumni

2:30-2:50 PM 
Dr. Antonio Montemurro, DPM, ABPM
Kristen Montemurro, BSN, RN 
 
2:50-3:10 PM 
Dr. Jacquelyn Brandenburg, DO
Dr. Christine Nolen, MD
3:10-3:30 PM
Beth Culbertson, MSPA
Kelsey Kujellis Giese, MSPA 
 
Antonio Montemurro
Dr. Antonio Montemurro is a Chicago-trained, Board Certified foot and ankle surgeon specializing in all aspects of podiatric medicine. He completed his pre-med training at the University of Wisconsin-Parkside, graduating with his Bachelor's Degree in Biological Sciences in just three years with Summa Cum Laude distinction. He continued to Medical School at Dr. William M. Scholl College of Podiatric Medicine, graduating Magna Cum Laude, followed by a three-year surgical residency with a degree designation in Reconstructive Rearfoot/Ankle surgery at Norwegian American Hospital in Chicago, Illinois. Dr. Montemurro performs all surgeries from hammertoe to total ankle replacement. Among his honors are being named to Kenosha County's Top 20 Under 40 in 2017, and being named "Best Podiatrist in Kenosha" in both years it was offered (2015 and 2016). Dr. Montemurro is a proud Kenosha native, having attended public school throughout his youth and having lived in Kenosha his entire life. Dr. Montemurro is currently accepting new patients.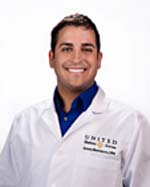 Kristen Montemurro
Kristen is a 12-year seasoned nurse at Froedtert South Hospital in Kenosha. A 2008 graduate of UWP, Kristen received her BSN and immediately began in the ICU. Today Kristen is the manager of the ICU overseeing 40 employees. The champion of many endeavors at Froedtert South, the Stroke Program has been spearheaded by Kristen. Kristen is married to her high-school sweetheart and they have 3 sons and reside in Pleasant Prairie.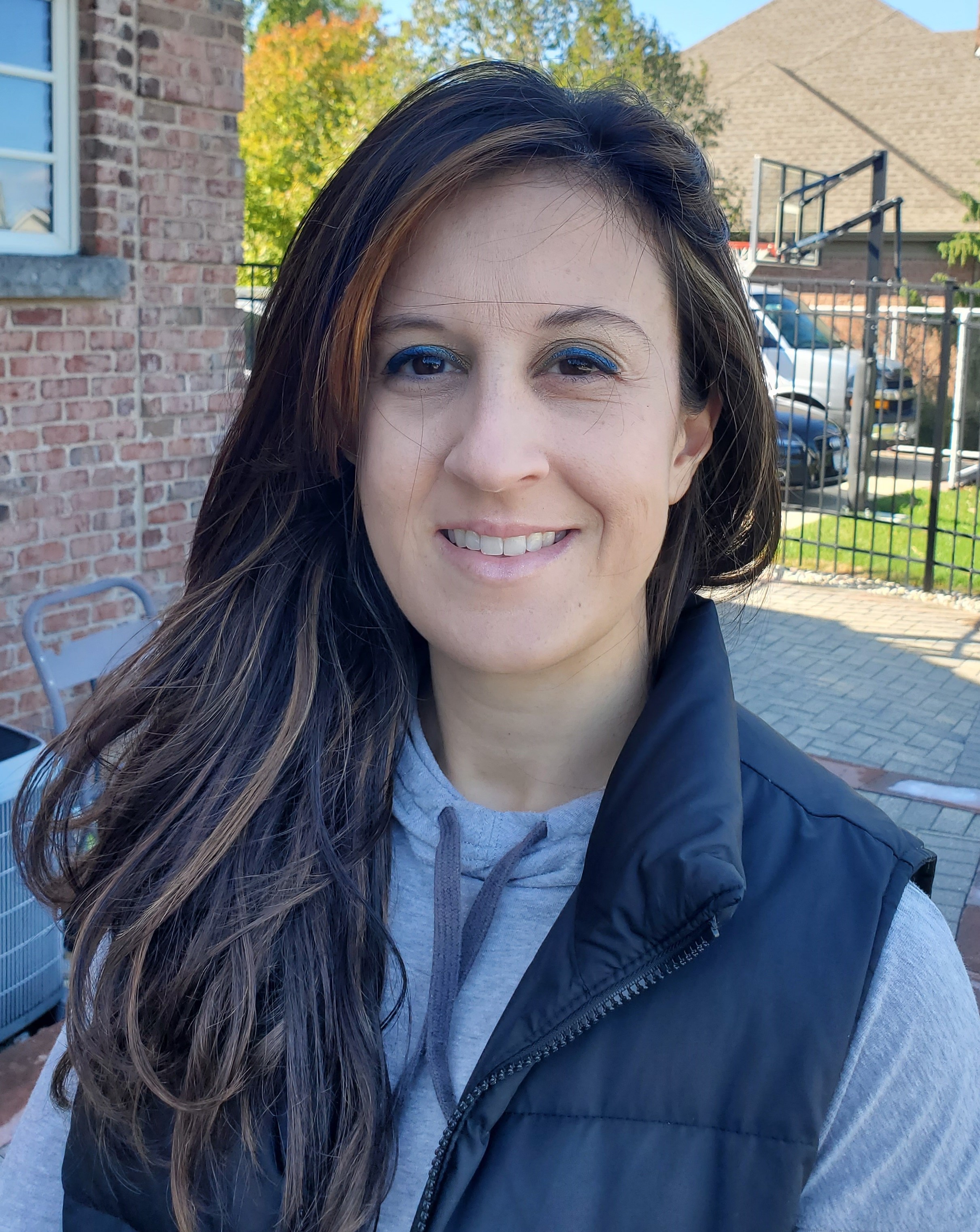 Christine Nolen
Dr. Christine Nolen attended UW-Parkside as a Pre-Health student, graduating with a B.S. in Biological Sciences. Following graduation, she pursued her dream of becoming a physician and was accepted to Medical College of Wisconsin (MCW) for medical school, graduating in 2012 as an M.D. Although initially she pursued a career in Family Medicine, she learned that her true passion was in caring for those in the emergency room. She was accepted to the Emergency Medicine residency at MCW and graduated in 2017. After graduation, she took a job at Waukesha Memorial Hospital where she continues to practice today as a Board Certified emergency physician. She enjoys the fast paced and often unpredictable nature of the practice of Emergency Medicine, treating a full spectrum of patients and pathologies. She also serves on the hospital Ethics Committee, helping to offer guidance to patient care teams regarding a variety of unique situations affecting the medical care of patients.   
 
Aside from enjoying the rewarding practice of Emergency Medicine, she relishes spending as much time as possible with her wonderful husband and her two beautiful children, Oliver and Emma.  She loves her family and friends and also enjoys travel, reading, hiking, and baking. 
Beth Culbertson
Beth was born and raised in Bristol, WI. Attended UW-Parkside as an Applied Health Science, Pre-Physician Assistant major with Spanish minor finishing in 2015. Beth then attended Midwestern University in Downers Grove, IL graduating in 2017 with her Masters in Medical Sciences, Physician Assistant Studies. Since graduation, Beth has worked at Advocate Aurora St. Luke's in Milwaukee in Acute Care Surgery. In her free time, Beth enjoys spending time with her family and friends and exploring new National Parks.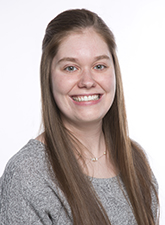 Kelsey Kujellis Giese
Kelsey Kujellis attended UW-Parkside and graduated in 2015 with majors in Biological Sciences and Applied Health Sciences (concentrating in Pre-PA studies). She then attended the Physician Assistant program at Concordia University in Mequon, WI, graduating in 2018. Since then, she has worked in inpatient Electrophysiology at Advocate Aurora St. Luke's Medical Center in Milwaukee, WI. In her free time, Kelsey enjoys traveling with her husband and spending time with her French Bulldog, Gigi.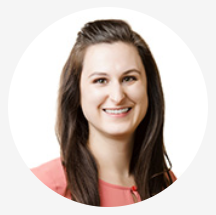 SESSION V
Social Stigma and Mental Well-Being in the Face of a Pandemic

2:30-2:50 PM  
Michele Gloede  |  Class of 2014
Ph.D. candidate in Counseling Psychology 
COVID-19 and the Impact on College Students' Mental Health
2:50-3:10 PM 
Dr. Jacob Burmeister  |  Class of 2010
Psychology Professor at University of Findlay 
llness Stigma During the COVID-19 Pandemic
3:10-3:30 PM
Dr. Jacob Burmeister   |  Michele Gloede
Open discussion with breakout session speakers
Michele Gloede
I was born and raised here in Wisconsin. I am a Loving mother of 2 beautiful Children, Gabriella 10 years old and Mateo 3 years old. Growing up, my summers and weekends were mostly spent on my family's farm in Caledonia. This is where I learned at a very young age the value of hard work, commitment and dedication. 
I attended public schools in Racine county, and eventually was able to start college in my late 20's. I started my educational journey at Gateway Technical Community College in Kenosha and shortly transferred to the University of Wisconsin-Parkside after discovering my passion to study Psychology. This is where I received my bachelor's degree in Psychology MS in 2014. Shortly after, I entered a master's program at UWM and received my MS in Clinical Mental Health and Counseling in Spring of 2018.  
Currently, I am a third year Counseling Psychology PhD student at UWM in the Educational Psychology department with an emphasis in multiculturalism. After graduation, my goal is to stay in academia and become a professor in a university setting where I will have the opportunity to have my own research lab, mentor students while on a tenure track. 
Jacob Burmeister
Jacob Burmeister graduated from the University of Wisconsin–Parkside in 2010 with a Bachelor's of Science in Psychology. He is currently an Assistant Professor of Psychology at the University of Findlay in Findlay, Ohio. His research and clinical work are in the field of health psychology with a focus on using psychological approaches to help patients with chronic illnesses such as diabetes, cancer, and chronic pain. An equal focus of his research is on understanding the social stigma that surrounds illness and disease. Arching across both of these areas, he studies how the media affects attitudes toward people with various health conditions.