ENVIRONMENTAL CHALLENGES IN THE 21ST CENTURY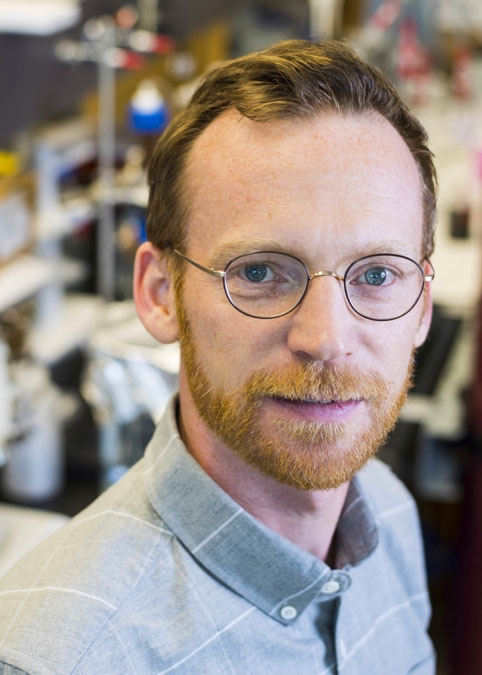 DR. DANIEL S. ALESSI '00
Associate Professor
Department of Earth and Atmospheric Sciences
University of Alberta
Dr. Daniel S. Alessi '00
Daniel S. Alessi is an Associate Professor in the Department of Earth and Atmospheric Sciences at the University of Alberta, who specializes in environmental geochemistry, geomicrobiology, and in situ bioremediation approaches. Since 2013, his research group has focused on understanding the surface chemistry and reactivity of environmental materials such as iron oxides, bacteria, and biochar, on lithium extraction from oilfield brines, and on improving our knowledge of the water cycle in unconventional oil and gas operations in Canada, China, and the United States. Dr. Alessi holds the Encana Chair in Water Resources at the University of Alberta, and was named a 2017-2018 Petro-Canada Young Innovator. He sits on the editorial boards of peer-reviewed journals including Marine and Petroleum Geology, Geobiology, Environmental Geochemistry and Health, Biochar, Critical Reviews in Environmental Science and Technology and Chemical Geology.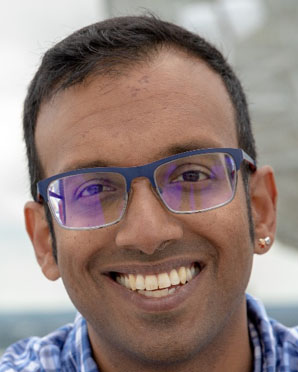 DR. ANKUR DESAI
Reid Bryson Professor of Climate, People, and Environment
Department of Atmospheric and Oceanic Sciences
Nelson Institute Center for Climatic Research
UW-Madison
Dr. Ankur Desai
Dr. Ankur Desai is the Reid Bryson Professor of Climate, People, and Environment in the Department of Atmospheric and Oceanic Sciences and the Nelson Institute Center for Climatic Research at the University of Wisconsin-Madison. His lab studies and has authored over 100 articles regarding ecosystems, weather, and climate. This work spans from Wisconsin to the globe and uses both long term observations in nature and advanced computer simulations. Desai has served as past chair of the American Meteorological Society committee on Agricultural and Forest Meteorology, Wisconsin Ecology, and the University of Wisconsin Budget Committee, and also prior member of the National Ecological Observatory Network science advisory committee. He is currently Director of Graduate Studies of his department, incoming commissioner of the American Meteorological Society (AMS) Science and Technical Advisory Commission, editor of Journal of Geophysical Research - Biogeosciences, and co-PI of the North Temperate Lakes Long Term Ecological Research (LTER) site. He received his Bachelor's degree in computer science and environmental studies from Oberlin College, a Master's in Geography from University of Minnesota, and a Ph.D. in Meteorology from The Pennsylvania State University. Since 2007, he has lived in Madison with his wife and three daughters.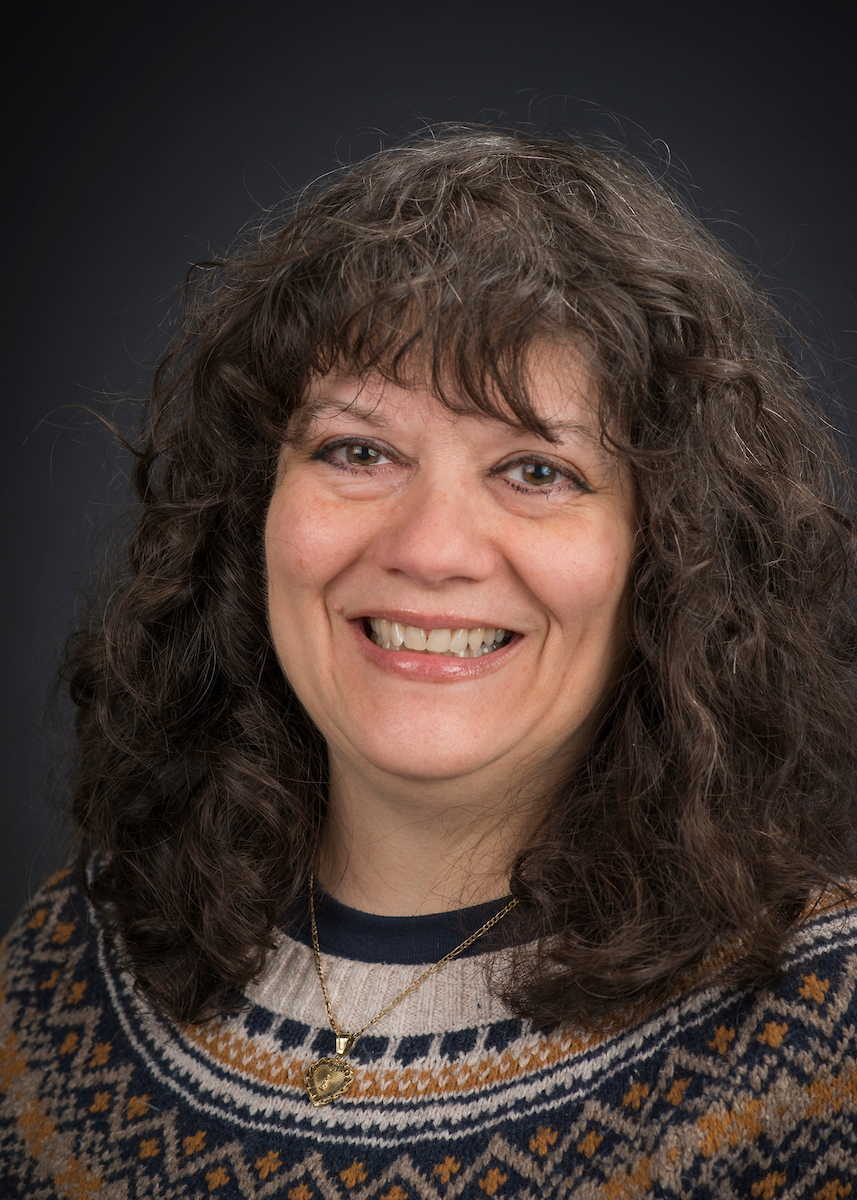 DR. JULIE KINZELMAN '84
Director
Racine Public Health Department Laboratory Division
City of Racine
Dr. Julie Kinzelman '84
Julie Kinzelman (BS-MLS/Biology, Supervisory Management Certificate, MS-Laboratory Sciences and PhD Public Health/Environmental Microbiology) is UW Extended Campus Faculty (MS Sustainability), an UWM SFS Affiliate Scientist, Visiting Senior Lecturer (University of Surrey, Engineering/Physical Sciences) and Director/Racine Public Health Department Laboratory Division. She works locally/regionally/internationally to find applied science solutions to improve water quality, protect public health, create resiliency and restore utility.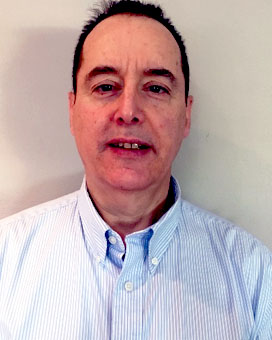 JEFF WERWIE '79
Retired, Environmental Consultant
Johnson Controls, Inc.
Jeff Werwie '79
Jeff received his B.S. in Life Sciences from UW-Parkside in 1979, and a M.S. degree in Environmental Science from Southern Illinois University - Edwardsville in 1981.  
He was employed at Johnson Controls, Inc. (JCI), from 1980 until retirement in 2017 (37 years). Jeff held increasing levels of responsibility in environmental engineering positions at JCI, including Global Director of Environmental Affairs, which included travel to Asia, Europe, Middle East, Mexico and South America.  He also served as Chairman of the Company's Global Environmental Roundtable and lead the effort to publish JCIs first Annual Sustainability Report. Currently in retirement, Jeff remains in a part-time environmental consulting role for JCI. He is also employed part-time in a leadership role at Careers Industries in Racine, a nonprofit organization that provides vocational and social services to adults with developmental disabilities in Southeast Wisconsin. Jeff also serves an Area Director for Toastmasters International in the Milwaukee area.
HEALTH CARE OF YESTERDAY AND TOMORROW
DR. LISA ARMAGANIAN '86
Cardiologist
Ascension Medical, Milwaukee
Dr. Lisa Armaganian '86
Dr. Lisa Armaganian is a practicing cardiologist with the Ascension Medical group in Milwaukee. She is currently boarded in Cardiovascular disease with additional certifications in echocardiography, nuclear cardiology , cardiac CT, cardiac rehabilitation and exercise physiology. Over the course of her practice, she was named by Milwaukee Magazine as a top doctor in Southeastern Wisconsin for the years 2015, 2016, and 2018. Her success began at the University of Wisconsin-Parkside, where she graduated with a BS in Biological Sciences with Honors. She remains connected to UW-Parkside through her position as a member of the Biological Sciences Advisory Board and mentorship of Parkside students interested in medicine. Following her graduation, she attended the Medical College of Wisconsin where she completed her medical degree and residency in internal medicine. She then pursued specialty training in Cardiovascular disease at Washington University in St. Louis. Following completion of her graduate medical education, she joined Wisconsin Heart & Vascular Group in private practice. Her group went on to develop the Wisconsin Heart Hospital, which was subsequently bought by the Wheaton Franciscan system; transitioning her from a private practice model to an employed physician. Outside of her practice as a physician, she is a governor's appointed member of the Wisconsin Women's Council, a 15 member group dedicated to empowering the lives of women and children. As the mother of eight children, she is particularly dedicated to this cause, and understands the challenges mothers face balancing the demands of career and family.
DR. REBEKAH COSTELLO '04
Family Medicine Physician
Froedtert South
Dr. Rebekah Costello '04
Rebekah Costello, DO was raised in Libertyville, Illinois where she graduated high school in 1992. Following what she calls the road less traveled, she eventually found a home at University of Wisconsin-Parkside where she graduated with double major in biology and psychology in 2004. She then went on to obtain her Master's in Biomedical Sciences at Midwestern University in 2010. She stayed at Midwestern and graduated from Chicago College of Osteopathic Medicine in 2014. She went on to complete her Family Medicine Residency in 2107 at Adena Health System in Chillicothe, Ohio. She is currently employed at Froedtert South as a family medicine physician where she practices the full scope of family medicine. She has been married to her husband, Jacob since 1997 and they are blessed with 3 children. They currently live in Cary, Illinois but have plans to move back to Wisconsin in the near future. When she is not working, Dr. Costello loves cooking, hiking and spending time with her family.
WAYNE LARAMIE
Vice President of Patient Care
Ascension All Saints
WAYNE LARAMIE
Wayne Laramie is Vice President of Patient Care/Chief Nursing Officer for Ascension All Saints Hospital. Prior to his arrival to All Saints one year ago, he served as VPPC/CNO with SSM Health Care in St. Louis, MO. 
He is involved with Racine County United Way, Academies of Racine, and Higher Expectations. Wayne's professional involvement includes: ENA, AONE, Knights of Columbus, and AHA.
Wayne received an undergraduate degree from Maryville University in St. Louis, and a graduate degree from Lindenwood University in St. Charles, MO. He lives in Mount Pleasant with his wife, Shari. 
DR. JOHN WERWIE '72
Retired, Managing Partner and Founder
ForwardDental
Dr. john Werwie '72
John Werwie recently retired from a career in dentistry and as a managing partner and founder of a Wisconsin-based oral healthcare partnership – ForwardDental, that is affiliated with similar national oral healthcare models in twenty states. His vision and leadership while Vice-President  provided impactful leadership for the development of a new dental practice model that evolved into a nationally recognized oral health care model.
While attending UW-Parkside from 1968-1972, Dr. Werwie earned a Bachelor of Science Degree in Chemistry. In 1976, Dr. Werwie received his doctorate from Marquette School of Dentistry, followed by a two-year hospital-based dental residency in NY, NY.
During his forty-three-year career, Dr. Werwie's continuous self-improvement committed to a pursuit of excellence, earning advanced certificates in organizational leadership, quality improvement, parenteral sedation, implant dentistry, reconstructive oral rehabilitation and oral pain management - all for the betterment of patient care.
His experiences in organizational leadership and advanced clinical skills supported his mentoring, guidance and teaching of others to become the professional that they are capable of being, helping build their courage and will to advance their professional career for success, happiness and fulfillment in the workplace and in life.
He has been recognized as the Doctor Leader of the Year; received the Doctor Spirit Award of the Year; and, has been recognized as a servant leader, catalyst and participant for many collaborative partnerships, patient care initiatives and committees for advancing an innovative dental practice into the future's new dental healthcare model.