Science Night
Going strong for 15 years, Science Night has become a staple of programs featured on Parkside's campus. Created by physics professor Dr. Mohazzabi, the series features exciting presentations and lectures about various math and science topics and issues. The series was designed to be enjoyed by students of all ages ranging from middle school age to 100+ year olds. This is a free event open to community members and of course UW-Parkside students. Follow us on Facebook for information about the next Science Night and other special events.
Science Nights occur from 7-8 pm every second Wednesday of the month during fall and spring semesters.
All are welcome!
Free parking after 6:30 PM  |  Refreshments provided
Flux: Insights into the Social Experience of Life Transitions.
MARCH 13, 2019  |  7-8 PM  |  STUDENT CENTER CINEMA
As we grow up and older, our life circumstances and identities are often in flux. We find ourselves in a rapidly changing world that can leave us feeling unprepared for the things we face, unsettled at our core, and unsure of our future. Drawing on social science research, Settersten will share a set of lessons about the nature and experience of life transitions across the many decades of adult life today and across generations.
DR. RICHARD SETTERSTEN 
Professor and Barbara E. Knudson Endowed Chair, Human Development and Family Sciences
Oregon State University 
Dr. Settersten is a specialist in life-course studies, with a strong record of experience conducting research and collaborating across disciplines and across life periods. His research focuses on the first and last few decades of adulthood, always with an eye toward understanding the whole of human life. He is author and editor of many scientific articles and several books. For a decade, he was a member of the MacArthur Research Network on Transitions to Adulthood and Public Policy.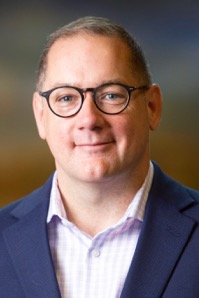 WHAT THE FRACK ARE YOU WORRIED ABOUT? 
APRIL 10, 2019  |  7-8 PM  |  STUDENT CENTER CINEMA
The recent application of hydraulic fracturing to recover hydrocarbons from tight geologic formations has revolutionized the energy scene in North America and beyond. In this talk, Alessi will describe the process of hydraulic fracturing and review facts and misconceptions about the risks and benefits of fracturing operations.
DR. DANIEL S. ALESSI 
Associate Professor and Encana Chair in Water Resources Science  
University of Alberta
Dr. Alessi attended UW-Parkside and graduated in 2000. He is currently an Associate Professor and Encana Chair in Water Resources at the University of Alberta. His research focuses on the development of new tools to characterize fluids in areas such as hydraulic fracturing water cycle, inform risk management plans for wastewater handling and transportation, and produce leading science that will support reduced water use and improved costs for hydraulic fracturing operations.