Welcome to CSSPS!

Our Mission and Vision: An education centered on diversity, social justice and personal fulfillment that gives students the knowledge and skills to address some of the most pressing issues in society today.
Our programs offer opportunities for students to engage with issues of diversity, social justice, equality, sustainability, and globalization. The skills that are acquired in these disciplines and interdisciplines help students apply their knowledge towards making their communities – local, national, and global – more productive and fulfilling for the group and the individual. The departments in the College offer a myriad of opportunities for students to engage with the community, including internships, local and international service learning, and collaborative research with faculty.


Una educación centrada en la diversidad, la justicia social y el cumplimiento personal que da a los estudiantes el conocimiento y las habilidades para abordar algunos de los temas más apremiantes en la sociedad de hoy.
¡Bienvenido a la Facultad de Ciencias Sociales y Estudios Profesionales!  Nuestros programas ofrecen oportunidades para que los estudiantes se involucren con temas de diversidad, justicia social, igualdad, sostenibilidad y globalización. Las habilidades que se adquieren en estas disciplinas e interdisciplinas ayudan a los estudiantes a aplicar sus conocimientos para hacer que sus comunidades – locales, nacionales y globales – sean más productivas y satisfactorias para el grupo y para el individuo. Los departamentos de la Universidad ofrecen una miríada de oportunidades para que los estudiantes se involucren con la comunidad, incluyendo pasantías, aprendizaje de servicio local e internacional, e investigación colaborativa con la facultad.
DEAN'S WELCOME
Dean Peggy James leads a College with a deep commitment to interdisciplinarity.  Committed to expanding world views, experiencing the human and social condition from a variety of perspectives, and preparing graduates to be flexible and adaptive to the changing world of the 21st century.
 




La Decana Peggy James lidera una Universidad con un profundo compromiso con la interdisciplinariedad.  Comprometida con la expansión de las visiones del mundo, experimentando la condición humana y social desde una variedad de perspectivas, y preparando a los graduados para ser flexibles y adaptables al mundo cambiante del siglo XXI.
PROGRAMS

With over 30 majors, minors, certificates, and teacher certifications, the College of Social Sciences and Professional Studies offers fascinating research opportunities, real-world experiences, state of the art lab facilities, and challenging curriculum to prepare you with the skills and knowledge to profoundly enhance our world.


Con más de 30 especializaciones, menores, certificados y certificaciones de maestros, el Colegio de ciencias sociales y estudios profesionales ofrece oportunidades de investigación fascinantes, experiencias del mundo real, instalaciones de laboratorio de arte y un currículo desafiante para prepararte con las habilidades y el conocimiento para mejorar profundamente nuestro mundo.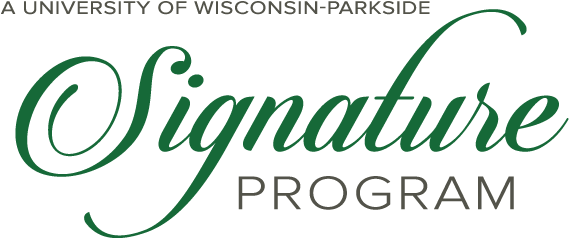 With the help of internships, diverse faculty, and research opportunities, our top rated program will increase your knowledge of the current justice system, advancement of investigative science, and ethical principles.
CAREER PATHS
FBI Agent  |  Police Officer  |  Crime Scene Investigator  |  DNR Ranger  |  TSA Officer Game Warden  |  Correctional Officer  |  Probation Officer  |  Juvenile Case Manager
Combining the study of social and natural sciences, you will examine the relationship between humans and their environment through field work, labratory analysis, and literature research. We also offer an anthropology concentration where you will discover cultural archaeology, biology and language across history.
CAREER PATHS
Archeologist  |  Natural Resource Manager  |  Soil Conservationist  |  Urban Planner    GIS Specialist  |  Environmental Analyst  |  Museum Specialist  |  Cultural Researcher
Explore the past to make sense of the present with a major in history. Increase your knowledge of American, European, Asian, and Middle Eastern history. Increase exposure to specific historic events such as United States Reconstruction, Race and Ethnicity, Holocaust Studies and Medieval Civilizations.
CAREER PATHS
Journalist  |  Museum Currator  |  Cultural Historian  |  Public Service Specialist   Archivist  |  History Teacher  |  Research Analyst Librarian
INTERNATIONAL STUDIES MAJOR
Learn skills to navigate cultural and national differences in diverse ways, and understand how the world is interconnected. Enhance your learning opportunity with one of our faculty led study abroad programs.
CAREER PATHS
Humanitarian  |  Relief Worker  |  Teaching Abroad  |  International Security 
Learn to listen critically and understand opposing views to identify and appreciate the values behind a person's thinking.  Develop skill in the presentation, analysis and criticism of arguments, and insight into human values.
CAREER PATHS
Professor  |  Ethics Specialist  |  Art Historian  |  Religious Ministry
Editor Assistant  |  Journalist  |  Law School Ontologist
Attain a practical and theoretical knowledge of politics and the law, with the goal of being able to share concepts in the areas of political theory, international politics, comparative politics, and American government. A law concentration is offered with this program.
CAREER PATHS
Attorney  |  Judge  |  Political Advocate  |  Law Advocate  |  Campaign Manager   Religious Ministry  |  Ethics Specialist  |  Lobbyist
Sociology is the scientific study of people in a social context. It examines the forces and factors that unite us in our shared experiences, perspectives, values, beliefs, and behaviors.
CAREER PATHS
Social Worker  |   Human Service Specialist  |  Program Evaluation Specialist
Case Manager  |  Urban Studies Researcher  |  Gerontology Specialist
EARLY EDUCATION MAJOR

|  Birth-Grade 3

Guide children to becoming lifelong learners through play, authentic learning experiences, and social encounters. This program requires an associate degree in Early Childhood Education.
ELEMENTARY EDUCATION MAJOR

|  Grades 1-8

Develop knowledge in elementary education methods, and participate in our unique co-teaching program to gain firsthand teaching experience in elementary classrooms.
SECONDARY EDUCATION MAJOR

  |  Grades 6-12

Develop knowledge in a content major, and participate in our unique co-teaching program where you will gain firsthand teaching experience in secondary classrooms.
SPECIAL EDUCATION MAJOR

|  Grades 1-12

Learn to create and implement plans, teach academic and behavioral skills, and remove barriers between the students and their future goals.
CAREER PATHS
Teacher  |  Guidance Counselor  |  Instructional Designer  |  Administrator  |  Training Specialist  |  Development Specialist 
CERTIFICATES
Child and Family Advocacy
Diversity and Inclusion
Bilingual Education
Ethics
Geographic Information Systems (GIS)
Gerontology
Global Skills
Health and Society
Museum Studies
Social Justice
Urban Studies
GRADUATE PROGRAMS
Master of Arts in Applied Professional Studies (MAPS)
Smart City Policy and Civic Partnerships  |  Online Certificate
APPLY NOW
 
Come and join some of our region's best and brightest faculty and students.  Let us help you prepare for a successful and meaningful career in counseling, public service, research, law enforcement, international studies, or teaching. The opportunities to make a significant difference in the world are endless. Apply today. 

Venga y únase a algunos de los mejores y más brillantes profesores y estudiantes de nuestra región.  Déjenos ayudarle a prepararse para una carrera exitosa y significativa en consejería, servicio público, investigación, aplicación de la ley, estudios internacionales, o enseñanza. Las oportunidades para hacer una diferencia significativa en el mundo son infinitas. Aplique hoy.