Kick Off Event  |  Festejo de Líderes
SEP 18  |  12 pm  |  Wyllie Hall, Main Place
Our campus and local communities are shaped by leaders who speak up, take action, and rally others to support a cause. The College of Social Sciences and Professional Studies and the College of Arts and Humanities welcome the 2019 Parkside Hispanic Leadership award recipients: Robin Rivas and Juan Torres. Celebration includes light food and refreshments, as well as a musical performance by local artists. Free public event.
RSVP
Please RSVP by September 12. SUBMIT YOUR RSVP
ROBIN RIVAS BIOGRAPHY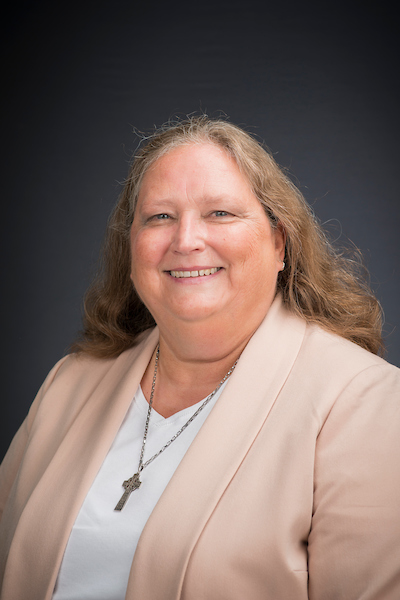 ---
ROBIN RIVAS
Robin Rivas has worked as an educator and administrator for 35 years with culturally and linguistically diverse populations in SE Wisconsin and is currently serving CESA 2 as a language acquisition consultant in the Language and Culture Center of Excellence supporting the areas of Language Acquisition, English Learners, and Bilingual/Multicultural Education. She moved to CESA 2 after working in Milwaukee Public Schools as a teacher and administrator and Racine Unified School District as the Executive Director of the Department of Language Acquisition. Robin has also consulted in the areas of program development and professional learning and taught future educators at the University of Wisconsin, Milwaukee. Robin has a Master's Degree in Urban Education with a focus on multicultural education and is currently working on her doctorate degree researching RTI and English Language Learners. Born and raised on the south side, Robin still calls Milwaukee her home. She is blessed to have a wonderful husband who is a first-generation immigrant from Nicaragua, two grown sons, a wonderful daughter-in-law, and recently her first grandbaby, Lily Ann. With the belief that children are society's fundamental resource, Robin has dedicated her career in service to the immigrant and refugee children and families in southern Wisconsin.
JUAN TORRES BIOGRAPHY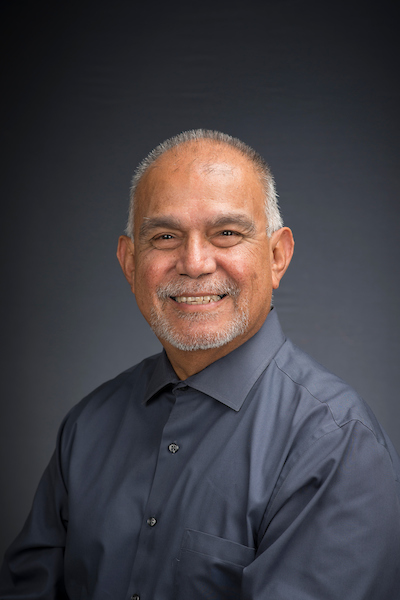 ---
JUAN TORRES
Juan Torres has work for Kenosha Unified School District in Kenosha Wisconsin for 15 years. He started his career as an elementary school teacher, then became the Director of the Even Start Literacy Program, and currently is the Coordinator of Diversity Student and Family Engagement.  Juan was also elected for two terms, to the Kenosha Unified School Board from 1994-1998. He was also the first minority elected to the board.  Juan has earned a Bachelor Degree in Sociology from the University of Wisconsin-Parkside, a Master of Education in Interdisciplinary Studies and Certificate of Advanced Studies from National Louis University. Juan has been member of various community organizations such as, the Kenosha Public Museum Board of Trustees (1999-2005), Advisory Committee Member for the Education Department, Carthage College (1995-2005). He currently serves on the Community Engagement Committee at UW-Parkside, and with Building Our Future. Juan received the Personal Educational Achievement Award, Latin Festival Association (2004), Certification of Appreciation, City of Kenosha (2004), Focus on Alumni feature, Perspective Magazine, University of Wisconsin-Parkside (2000), Phi Delta Kappa Friend of Education Award, and the KUSD Distinguish Service Award.
¡Baila Conmigo! 
SEP 21  |  1-4 pm  |  Kenosha Senior Center  |  2717 67th St, Kenosha, WI 53143
Bring the whole family for an afternoon of free music, dancing, food, and cultural activities brought to you by local public service and educational partners! Featuring dance demonstrations by the Milwaukee Dance Academy. 
Food and drink provided by El Sarape, Los Taquitos, and more!
Presented by College of Social Sciences and Professional Studies
---
TICKETS
For FREE tickets, call 262-605-6641  |  Maximum of 6 tickets per family
Afro Latino Night  |  Cultural Discussion
OCT 2  |  6-7:30 pm  |  Simon Akindes  |  Molinaro D132 
Professor Simon Akindes leads a second annual cultural discussion on the evolution of the "Afro Latino" movement in central and south American, Spanish-speaking countries. Presentation includes discussion, music, light refreshments, and videos.
Presented by Latinos Unidos & Black Student Union
La Voz del Pueblo
OCT 8  |  2-3:30 PM  |  Student Center Ballroom
UW-Parkside seeks to become a Hispanic Serving Institution in the next five years  This means we will increase the aid, support, and access to quality higher education for students of Hispanic descent—particularly first-generation and low-income students. Campus and community members are invited to join us in an open meeting to chart the continuing mission of UW-Parkside to serve underrepresented groups.  
"Every minute is a chance to change the world." - Dolores Huerta
Noon Concert  |  Mariachi Sirenas
OCT 11  |  12-1 pm  |  Bedford Hall
The only all-female Mariachi band in Chicago: Mariachi Sirenas!
Presented by CAH.
Artist Performance  |  H.O.R.S.E. 
OCT 17  |  4-5 pm  |  The Rita, Fine Arts Gallery
Join us for a participary lecture and performance by Marcela Torres. Marcela is a MMA fighter and visual artist whose performance will investigate issues of representation around race and identity, and working as an artist and athlete. Torres' work will be on display during her event as part of Triple Double: Artists Using Sport to Influence Culture.
Goodbye Fiesta
OCT 17  |  6-9 pm  |  Student Center, The Den
Come out and have fun with students of  Latinos Unidos as they close out Hispanic Heritage Month 2018 at their annual goodbye fiesta! There will be free food, fun, music, entertainment, and dancing. Everyone is welcome. Doors open at 6:30pm. Free public event.
Presented by Latinos Unidos & OMSA.
Hispanic Heritage Month Sponsors