Hispanic Heritage Month
On behalf of the Hispanic Heritage Planning Committee, we would like to thank, students, staff and faculty that joined our virtual programming this year. We hope to continue to provide programming that celebrates and welcomes students and community, even in the middle of a Pandemic. Thank you for the support! See you next year for Hispanic Heritage 2021!!!
De parte del comité de planeación para nuestros programas de el Mes de la Herencia Hispana, queremos dar gracias a estudiantes, staff y miembros de la facultad que nos acompañaron para nuestra programación virtual. Esperamos poder seguir brindando eventos que celebren y den bienvenida a la comunidad y estudiantes de todas partes, a pesar de la pandemia. Gracias por el apoyo y nos veremos el próximo año para el Mes de la Herencia Hispana 2021!!
Kick Off Video | Festejo de Líderes
Thank you for visiting our Hispanic Heritage webpage. Our month of celebration has kicked off with our Festejo de Lideres, a virtual celebration of local leaders who have created an impact in our community. Please enjoy this video that celebrates our Hispanic Leadership Award recipients Rose Reynaldo Palacios and Andres Alfredo Cerritos.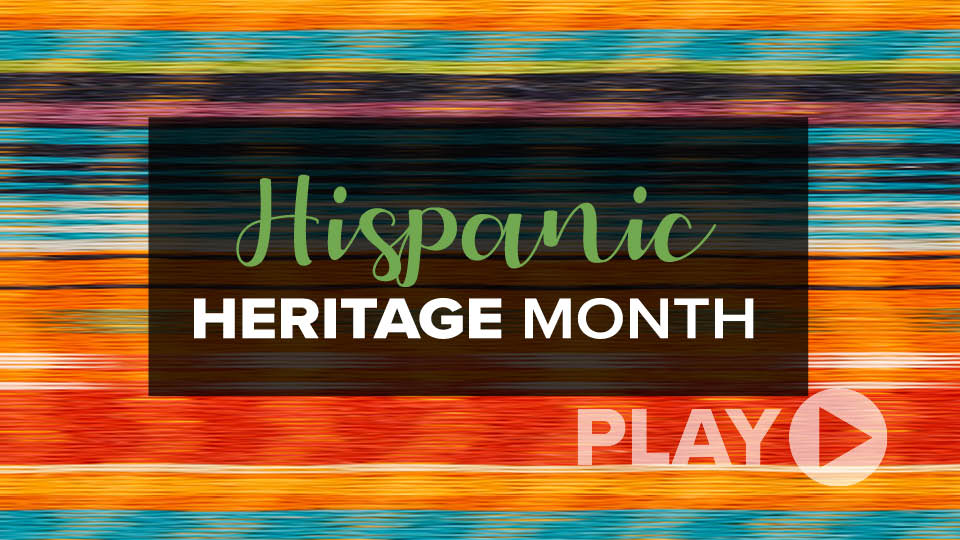 Raíces Project
As part of this year's Hispanic Heritage Month Celebration, OMSA and the College of Social Sciences and Professional Studies (CSSPS) have started the Raíces Project. Raíces, or Roots in Spanish, is a digital collection/historical archive of the impact of our cultural history and our community's Hispanic heritage. We want YOU to share your family's history, immigration stories, photos or portraits, videos, images of heirlooms, or personal anecdotes.
SEP 23  |  5-6 PM
Empowering Latino Communities in the Environmental
Justice Movement
Yessenia Funes
Yessenia Funes is an environmental journalist who focuses her work on environmental justice. She's a Climate Editor at ATMOS magazine. As a Latina and child to immigrants, Yessenia strives to center people of color in her reporting. REGISTER NOW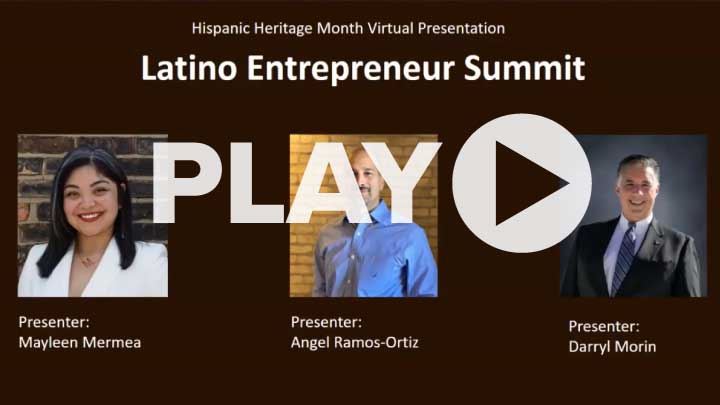 SEP 30  |  5:30-7 PM
Latino Entrepreneurship Summit 
A panel of successful Latino individuals that have overcome obstacles and demonstrated that "Con ganas, si se puede!" The panel will highlight the innovative and creative thinking of three bold Latino entrepreneurs such as Darryl Morin, Parkside Alumni Angel Ramos-Ortiz and Mayleen Mermea.
SEP 30  |  12-1 PM
Hidden Histories: Chicano Scholarship and Research
Jose Angel Gutierrez
A presentation on the content of his recently published books on FBI surveillance files that targeted Cesar E. Chavez and the United Farm Workers of America Union and of Reyes Lopez Tijerina and the Alianza Federal de Mercedes land recovery movement. REGISTER NOW
OCT 7  |  5:30-7 PM
Paint the White House Brown
Jose Angel Gutierrez
A presentation about the Critical Mass of the Mexican Revolution of 1910 to the growing number of registered voters of Mexican ancestry in the USA by 2040 that will make these voters the most important of all groups in presidential politics. REGISTER NOW
jose angel gutierrez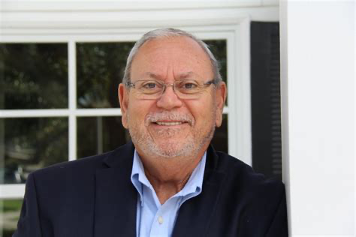 Jose Angel Gutierrez
While at the Center Gutierrez will finish a multi-chapter book on the FBI and local police surveillance of Mexican origin people in the US and Mexico. This will be his third multi-chapter volume on the topic and of two other books on single individuals, Cesar E. Chavez and Reies Lopez Tijerina (Michigan State University Press, both 2019). With this work and collection of such files on hand, I hope to seek an archival home for these records at a major research university. He also plans on working on creating a national non-profit organization that will continue the work of the current protests and demonstrations taking place first promoted by the Black Lives Matter and seek funding. Hopefully, this organization will address global and US-based issues of systemic racism and economic inequality and seek policy and programmatic solutions
Back in the era of many civil rights movements, Gutierrez was considered one of the Four Horsemen of the Chicano Movement. During the late 1970s he became an academic and ultimately Professor Emeritus of Political Science (2015) and founder of the Center for Mexican American Studies at the University of Texas-Arlington (1993-1994). Over the years I have been an elected (School Board, County Judge) and appointed (Urban Renewal, Administrative Law Judge), public official in Texas and Oregon (Commissioner on International Trade, Hispanic Affairs). During the administration of Mexican President Luis Echevarria Alvarez, his wife and he founded the Becas Para Aztlan program and Mexico Hoy seminars with the Colegio de Mexico. The decades of his civil rights work are featured in several video documentaries: Willie Velasquez, Su Voto es Su Voz (2018); Latino Americans (Segment 5, 2013), SCHOOL: The Story of American Education, (Episode Three, 2000); CHICANO! A History of the Mexican American Civil Rights Movement (1996); and short video for the 2018 National Hispanic Hero Award from the United States Hispanic Leadership Institute. There are dozens of scholarly works that have analyzed his work and made mention of his contributions to Chicano politics, history, biography, US-Mexico relations, government surveillance of Mexican origin people, and political science.
Gutierrez's publication record, both authored and co-authored, includes over seventeen academic books plus two children picture books. Under contract with Lexington Press pending publication in late 2020 or early 2021 are two recent volumes on the FBI surveillance of Mexican origin persons, organizations, and events in the U.S.
OCT 1  |  12-1 PM
Cache 
Enjoy a live streamed performance by Cache MKE, an exuberant Latin Musical Ensemble headed by Cecil Negron, who is known for their impact on the Latin Music scene for over 50 years. The virtual streaming of this event will be available via social media in the link below. SOCIAL MEDIA LINK      
OCT 14  |  6-7:30 PM
Dream Land: A DACA Forum
The LULAC Dreamers Forum will highlight community leaders as well as champions of this movement such as Abigail Zapote, Executive Director for Latinos for a Secure Retirement where she leads a coalition of advocacy for various national Latino organizations. Parkside Alumni Hector Cedeno Silva, Insurance Broker, and proud advocate for immigrant rights since 2008. Other Forum panelist include Darryl D. Morin, National president of Forward Latino, who has received numerous local, state and national awards for his volunteer work and named the 2019 BizJournal Diversity Champion. Lastly, Gia Gutierrez, Operations Assistant to the Dean of the College of Social Science and Professional Studies, and member of the Parkside Hispanic Serving Institution Strategic Committee. REGISTER NOW      LEARN MORE