Mural
COMMUNITY EMPOWERMENT
CALL TO ARTIST
Looking for a UW-Parkside student or alumnus to design and paint a mural that will become an integral part of our physical space within the University of Wisconsin-Parkside.
This mural should represent your power and voice to capture the themes of social justice, civic engagement, and more than anything tell a story. The mural should evoke dialogue and speak on the power of the people for social change.
We hope this mural can captivate the importance of community empowerment and for Parkside to showcase the artist that can awaken the voice of the people and exemplify the importance of these themes, which are crucial to the existence and constructive development of students and society. 
Due to the Coronavirus pandemic CSSPS will postpone our mural call to artist until further notice.
Prize Commission  |  $4,500
If selected by the jury and campus community, artist will receive $4,500 which will be split in two payments. Half for first payment and second half presented upon completion.
Artist must be able to provide paint and materials needed for this project through completion.
Mural location
UW-Parkside
Molinaro 360 |  Elevator Landing Hallway 
The elevator takes you directly to the wall where the mural with be located. Area highlighted green is the wall. The wall measurements are 15'7" x 6'7".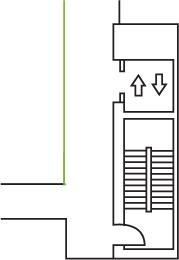 Entry Submission
Artist may submit ONE entry, and must be a UW-Parkside student or alumnus.
Complete Application
Include the following elements:
Drawing of mural proposal in color with as much detail (pdf)
Artist description of mural interpretation (pdf)
Two portfolio samples (pdf)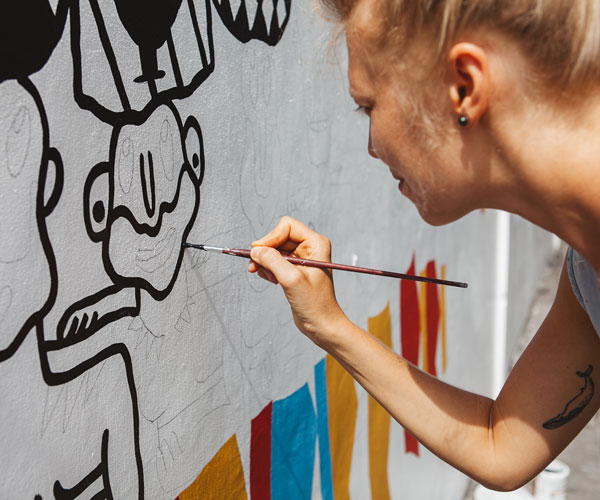 Artist Prizewinner Expections
Artist will supply all paint, canvas and materials needed for mural completion.
Mural must be painted on Canvas and will be mounted on wall
Mural will be displayed for one year, or more, at the discretion of  UW-Parkside
Painting can begin April 28 and completed by by June 30, 2020
Deadlines
Application will open Monday, Febuary 10, 2020
Entry submission deadline April 15
Artist must complete mural by June 30
Jury and selection
Parkside Jury will select finalist by April 20
Campus voting will be April 21-24
Winner announced on April 27