CONFLICT MANAGEMENT

Cooperating and collaborating with colleagues builds enthusiasm and increases morale, whereas tension and conflict in the workplace puts everyone on edge, and sometimes it is a challenge to understand the dynamics underlying an emerging tense situation. This course will equip participants with tools to recognize when a situation might be developing toward conflict in order to head off conflict before it starts and to deescalate conflicted situations when they arise. Solving conflict creatively, constructively, and fairly by recognizing problems before they arise and effectively discussing problems when they do arise boosts productivity, improves employee retention, and fosters a congenial workplace.
By the end of this class, participants will be able to Identify conflict styles and their use in any given conflicted situation, decode conflict patterns, intervene in and deescalate conflict when it happens, and deploy modes of non-violent communication to resolve conflict.
Friday, November 8, 2019 | 8:30 am-4:30 pm
SHRM COURSES FOR HUMAN RESOURCE PROFESSIONALS
Professional development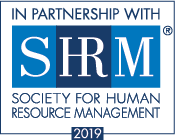 **All SRKA members recieve a 10% discount on SHRM and other hr/leadership courses**
Face-to-face  |  Coming Soon!
Our Essentials Course provides an overview of the key aspects of HR and will equip you with tools you can immediately put to use in your organization.
Sheronda Glass
Face-to-face  |  Begins Sep 17
Our SHRM Certification Prep positions you for success by leveraging the 2019 SHRM Learning System, expert instruction, and classroom experiences.
Noncredit Professional Development
Open Enrollment  |  Face-to-Face and Online
In a multigenerational, culturally diverse workforce, strong leadership is more valuable than ever, but how can you ensure that your team is in the right hands? That's where we come in.
Driven by evidence-based noncredit trainings, the Inclusive Leadership Series advances your career while supporting those you lead creatively, constructively, and fairly. 
HUMAN RESOURCES ONLINE
Online professional development
This course will help you master the skills needed to advance in your human resources career and prepares you to take the Human Resource Certification Institute's (HRCI) Professional in Human Resources (PHR) certification exam. 
Prepares experienced Human Resource Professionals for the SPHR certification. At the completion of this program, you will also have the knowledge to sit for the certification offered by SHRM, Society for Human Resources, SHRM-SCP. 
PROJECT MANAGEMENT ONLINE TRAINING
Online professional development

You are interested in more efficient and responsive practices for your business. Your goal is to improve your market speed and quality of production. Agile and Scrum are approaches and frameworks to make that happen.

We have partnered with International Institute for Learning, Inc. to offer you brand new Agile and Scrum online programs for convenient learning that will innovate the way your business manages their projects.
Learn more and register for Agile and Scrum online programs.
ONLINE PROFESSIONAL SKILL DEVELOPMENT
Open enrollment learning partnerships
Ed2Go Online Courses and Certificates
In partnership with ed2go, we bring you access to online open enrollment programs designed to provide the skills necessary to acquire professional level positions for in-demand occupations.
Online Professional Development
Marie Smith, Certified NCDA Master Trainer and Certified NCDA CDF Instructor
Earn your Facilitating Career Development (FCD) certificate of completion through the National Career Development Association (NCDA) so you can learn new skills, affirm existing skills, validate your strengths, enhance your credibility, and show your dedication to your profession. This program is designed for professionals who assist individuals and groups with advising, career exploration job search preparation, and resources. 
Learn more and register for Facilitating Career Development (FCD) Certificate
CONTINUING EDUCATION
Mon-Fri  |  8 am-4:30 pm 
262-595-3340
continuing.edu@uwp.edu
 
900 Wood Rd.
Kenosha, WI 53144 
Tallent Hall 101
Parking: Lot T
The University of Wisconsin-Parkside is committed to providing access, equal opportunity, and reasonable accommodation in its services, program activities, education, and employment for individuals with disabilities. To request disability accommodations, contact Continuing Education at least eight weeks in advance at: 262-595-3340 (V), 262-595-2513 (FAX), or email continuing.ed@uwp.edu.