Noncredit Professional Development
Open Enrollment  |  Face-to-Face and Online
In a multigenerational, culturally diverse workforce, strong leadership is more valuable than ever, but how can you ensure that your team is in the right hands? That's where we come in.
Driven by evidence-based noncredit trainings, the Inclusive Leadership Series advances your career while supporting those you lead creatively, constructively, and fairly.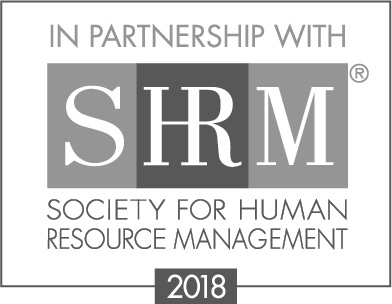 SHRM CERTIFICATION PREP
Sheronda Glass
Registration closed. Check back soon for next semester's offerings in HR.
We asked HR professionals in our region what their current professional development needs are, and they delivered! The result? A new certificate prep course customized for their needs. Our course combines the best exam preparation system with expert instruction and peer discussion to help you learn and retain the material effectively, increasing your success on the SHRM-CP and SHRM-SCP exams.
Hannah Stonehouse Hudson
Nov 1, 2018  |  10 am-11:30 am  |  Face-to-Face  |  FREE EVENT
Combative online conversations can happen because we are surrounded online by those who agree with us, as our online community generally reflects our views. A divergent opinion popping up can be shocking, and can cause a harsher reaction online than it would face-to-face. 

How do we avoid these combative situations and how do we make sure we see opinions other than ones we agree with online? Join us as we explore these topics and discover some tools to help navigate conflict on social media.
Hannah Stonehouse Hudson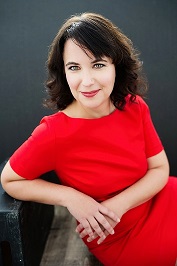 Hannah Stonehouse Hudson is a social media expert, professional photographer, and public speaker. Hannah's exciting career kicked off in 2012, when Huffington Post dubbed one of her photos "the most viral internet photo of all time." Since then, she has conducted seminars and workshops around the country about social media communication, reputation management, dealing with grief, and managing conflict. 
Learn more about Hannah on her blog: Remarkable Stories
PROJECT MANAGEMENT
Online professional development

You are interested in more efficient and responsive practices for your business. Your goal is to improve your market speed and quality of production. Agile and Scrum are approaches and frameworks to make that happen.

We have partnered with International Institute for Learning, Inc. to offer you brand new Agile and Scrum online programs for convenient learning that will innovate the way your business manages their projects.
Learn more and register for Agile and Scrum online programs.
Marie Smith, Certified NCDA Master Trainer and Certified NCDA CDF Instructor
Online Professional Development
Earn your Facilitating Career Development (FCD) certificate of completion through the National Career Development Association (NCDA) so you can learn new skills, affirm existing skills, validate your strengths, enhance your credibility, and show your dedication to your profession. This program is designed for professionals who assist individuals and groups with advising, career exploration job search preparation, and resources. 
Learn more and register for Facilitating Career Development (FCD) Certificate
CONTINUING EDUCATION
Mon-Fri  |  8 am-4:30 pm 
262-595-3340
continuing.edu@uwp.edu
 
900 Wood Rd.
Kenosha, WI 53144 
Tallent Hall 101
Parking: Lot T
The University of Wisconsin-Parkside is committed to providing access, equal opportunity, and reasonable accommodation in its services, program activities, education, and employment for individuals with disabilities. To request disability accommodations, contact Continuing Education at least eight weeks in advance at: 262-595-3340 (V), 262-595-2513 (FAX), or email continuing.ed@uwp.edu.