Model Organization of American States
The Organization of American States is the oldest regional society of nations in the world, dating back to the First International Congress of American States in 1890. When the United Nations was established, the OAS joined it as a regional organization. Its charter was signed in 1948 and has been amended several times. Today the OAS has thirty-five Member States. There are also numerous nations from outside the hemisphere that have permanent observer status. The General Assembly is the supreme organ of the OAS. It holds a regular session each year, either in one of the Member States or at its headquarters in Washington, D.C.
The University of Wisconsin - Parkside's Model OAS simulates the meeting of the General Assembly and is the oldest regional simulation in the United States.
What does the OAS do?
 
The OAS has the following essential purposes:
To strengthen the peace and security of the Hemisphere.
To prevent possible causes of difficulties and to ensure the peaceful settlement of disputes that may arise among the Member States.
To seek the solutions of political, judicial, and economic problems that may arise among them.
To promote, by cooperative action, their economic, social, and cultural development.
For more information go to www.oas.org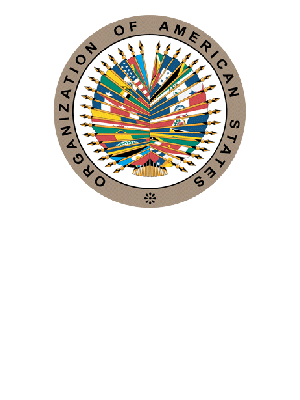 MODEL OAS HANDBOOK
 
Congratulations on being a part of the Model Organization of American States! Now entering its third decade, this UW-Parkside program is the oldest regional simulation in the United States. The ongoing success of the Model OAS rest to a great extent on the interest and enthusiasm of generations of high school students and their faculty advisors.