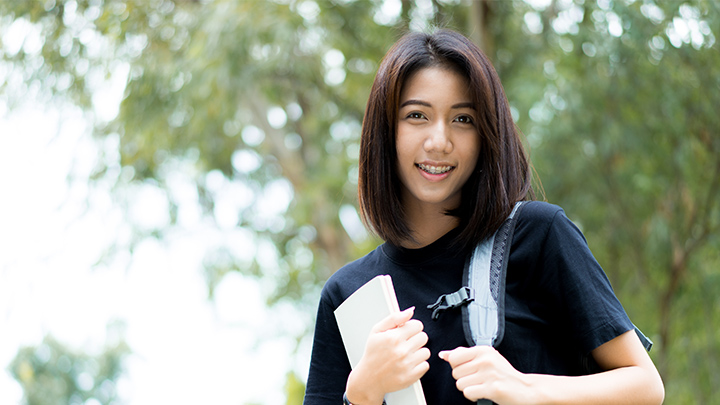 What is PACC?
Parkside Access to College Credit
UW-Parkside's concurrent enrollment program
Students take UW-Parkside college courses 
Students earn college and high school credit simultaneously 
Course taught by qualified HS teachers
Course taught during the regular school day
Students earn their grade over the semester
UW-Parkside transcript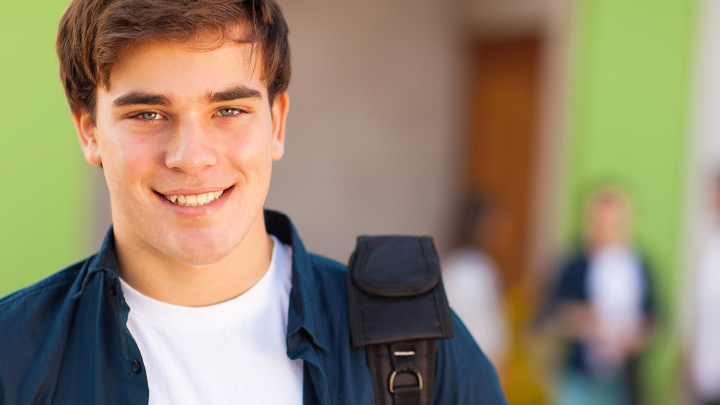 Why take a PACC course?
 
Earn college credit before graduating high school and save on future tuition costs!
Experience a college course in familiar environment
Earn course grade/credit throughout the term – students do not take a national examination at the end of the course for college credit like AP and IB courses
Students successfully completing a PACC course demonstrate academic rigor, looking favorable on university admission applications
Courses transfer to most US colleges and universities as real courses
Course load is more flexible when entering college with completed credits
(Research shows) higher student retention rates in college for students that have taken concurrent enrollment courses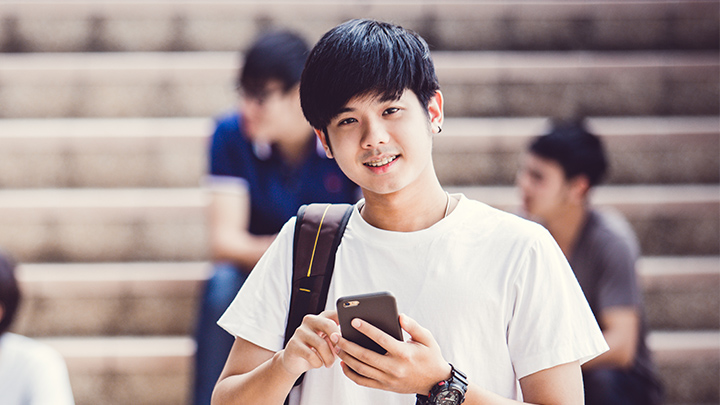 Dual Enrollment
Programs that allow high school students to take college classes in order to earn both high school and college credit.
Parkside Access to College Credit (PACC) Concurrent EnrollmentStudents take college courses at their high school, during the regular school day, and simultaneously earn both high school and college credit upon successful completion.
AP (Advanced Placement) /
IB (International Baccalaureate)
Universities may grant college credit to students who obtain appropriate scores on the national AP/IB examinations taken in May.
Early College Credit/ Start College Now
Students attend and take college courses at a 4-year university/technical college and earn both high school and college credit.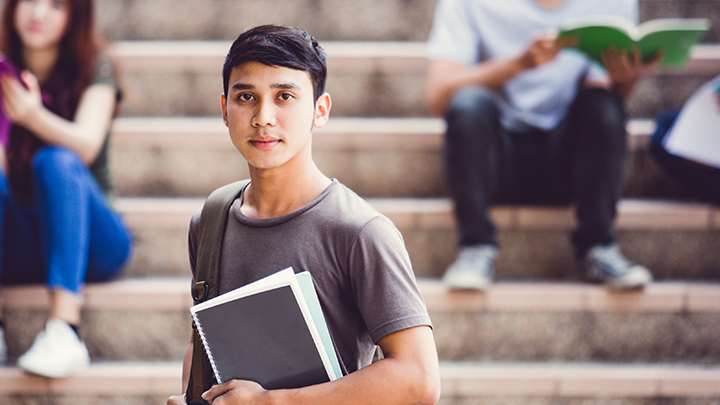 Student Eligibility for PACC
Students must be juniors or seniors in high school seeking college credits (some exceptions may apply).
Student must meet any placement and/or prerequisite requirements for the course that they enroll in.
Students must have consent from their high school counselor or designated school official.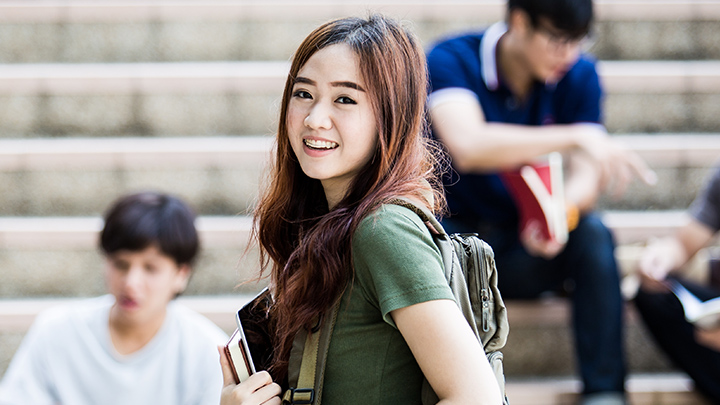 Student Tips
Being a college student requires commitment and responsibility
Academic rigor is more than a high school course
Course preparation and studying time per week is typically 1-2 hours for each hour you are in class
Grades received in courses follow your academic career forever
Good grades can aid in college admission decisions, scholarships and grant awards, and much more
Poor grades (less than a 2.0 GPA) can negatively effect your future financial aid awards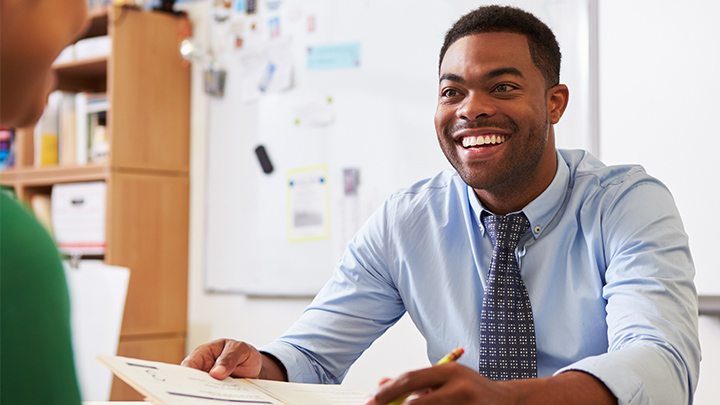 Student Support
UW-Parkside Library access
Computer Labs
Campus Technology Help Desk
Parkside Academic Resource Center (PARC) 
Tutoring Center
NetTutor (24/7 online)
Writing Assistance
Academic Success Coaching
66% LESS IN TUTITION COSTS

Tuition for PACC courses is less than 1/3 of the regular college per-credit tuition rate. That's a huge savings for students and their families! 


PACC course cost = $98.97/credit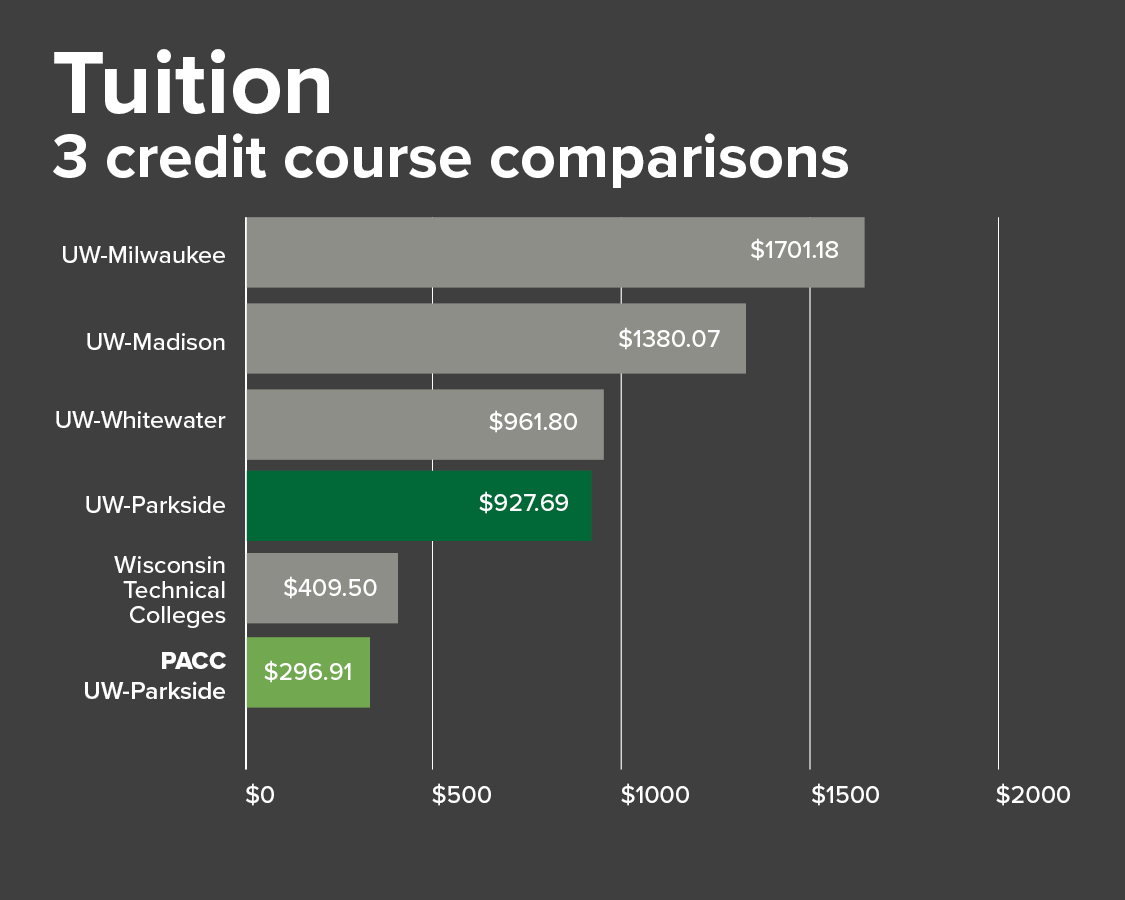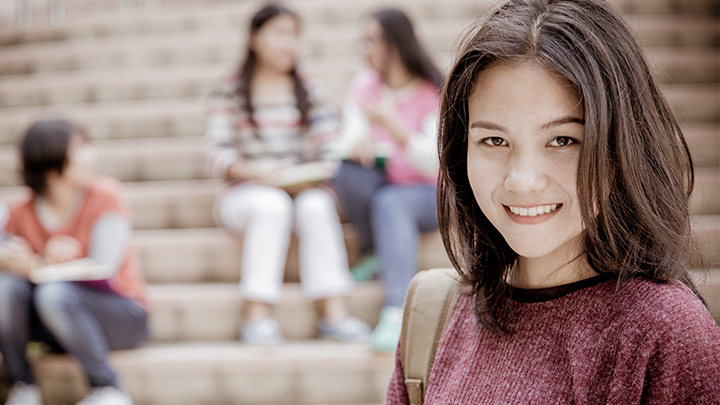 PACC Scholarships
The PACC Program is committed to offering college credit courses to all students and has established a scholarship fund. These are competitive scholarships and there are limited funds available each semester. Fall 2021 Scholarship Deadline: Tuesday, September 7, 2021.
Scholarship Criteria:
Financial Need (45%)
Community Service, Employment, School Activities and Awards (20%)
First Generation College Student Status (15%)
A Personal Statement (10%)
Academic Performance (10%)
ONLINE SCHOLARSHIP APPLICATION

Scholarship decisions will be made a few days after the deadline. Students should check their Ranger email for notification.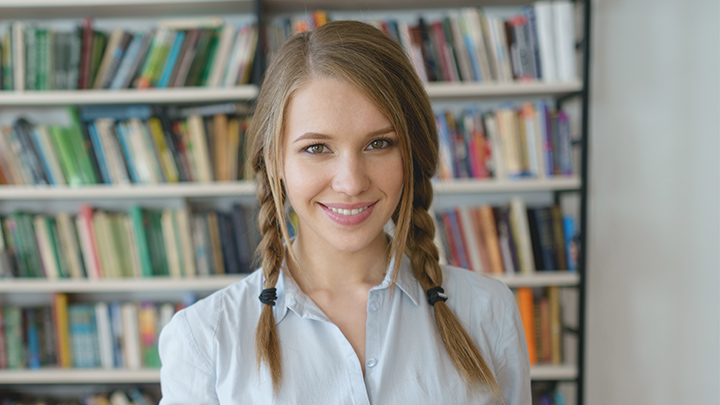 Tuition Payment and Billing
PACC Tuition Payment Due Date: Please click on Cashier's Office for tuition due dates.
PAYMENT PLAN: Please reference the Cashier's Office website for Payment Plan options.
Please contact the Cashier's office with questions about paying tuition and balance due.
Students please reference your Student SOLAR Account to check for tuition charges,  balance due or to verify payment has been applied to your account.
Cashier's Office
262-595-2258
cashiers.office@uwp.edu

IRS FORM 1098-T: Form 1098-T will be furnished to all students who had qualified tuition and other related educational expenses billed to them during the previous calendar year.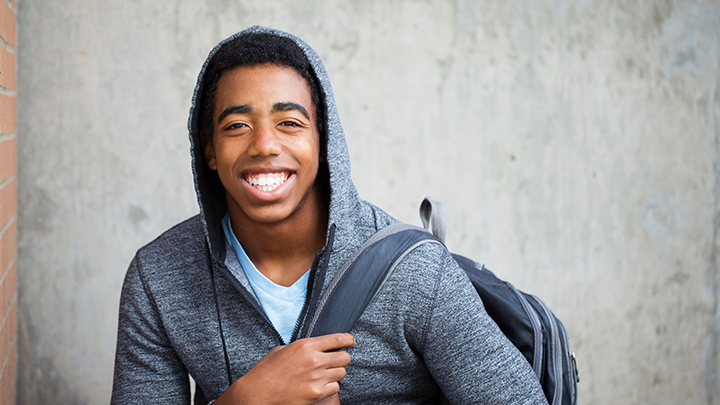 Student Records
How to order your Transcripts
An official transcript of a student's record is issued only by the Office of the Registrar. 
Click on TRANSCRIPT to order you UW Parkside Transcript.
THE FAMILY EDUCATIONAL RIGHTS AND PRIVACY ACT (FERPA)
FERPA protects the privacy interests of students and their educational records.
PACC students MUST complete an Information Release Consent Form 
Allows UW-Parkside and your HS teacher to discuss college course information with parents or guardians.