Simon Akindes, Professor
Professor - Political Science
Politics-Philosophy-Law Department
Ph.D., Ohio University, 1996
PHONE: (262) 595-2229
EMAIL: akindess@uwp.edu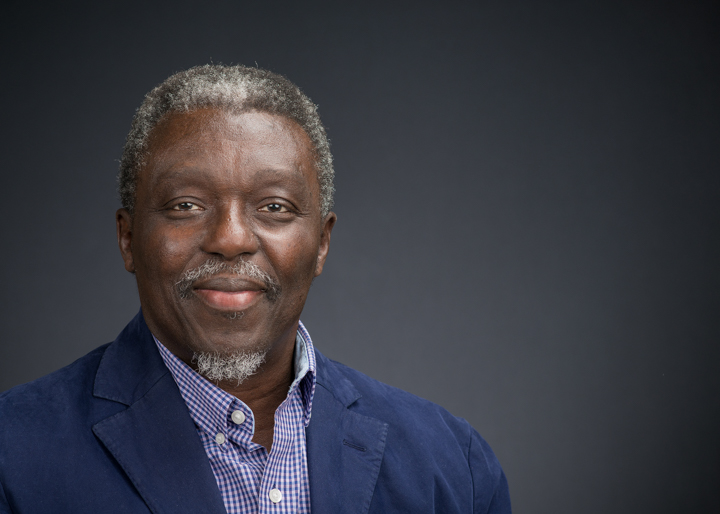 AREAS OF EXPERTISE
Democratization
Civil-military relationship
Elections and Politics
Music and politics in Chile, Brazil and Côte d'Ivoire
Education, Identity and Politics
Simon Adetona Akindes is Professor of Political Science and Director of International Studies at the University of Wisconsin-Parkside in the USA. He has had a long and rich career in higher education, directed undergraduate and postgraduate programs at UW-Parkside and at the Addis Ababa Institute for Peace and Security in Ethiopia.

He cultivates a teaching practice based on asking questions, reflective critical thinking and problem-solving. For him, the solution is to be found in a creative and intelligent process, rather than in the adoption of ready-to-consume simplifications. He believes that teaching is a fundamentally emancipatory act.

Interdisciplinarity and multidisciplinary characterize his research. Those traits derive from his own educational trajectory in Political Science, Education, International Affairs, Journalism and Literature. They also originate in his belief that power and politics are situated at the heart of the curriculum and teaching praxis.

He has published educational books, numerous articles, book chapters, and essays on democratization, education, popular music and politics, education, elections, political and social movements in Africa and Latin America, and civil-military relations,
Teaching, Research/Creative & Consulting Interests
Teaching Interests
There is no learning without teaching and no teaching without learning. Learning is in the question rather than the answer. This mental habit has guided Professor Akindes' teaching and facilitation.

I believe in sharing what I know. I do believe, like Socrates, that "all I know is that I know nothing," that knowledge expires very quickly, and is not the production of a single mind. Therefore, it is an absolute priority to stay up-to-date and exchange. What does not change in my teaching is the emphasis on the intellectual dispositions Howard Gardner names "the disciplined, synthesizing and creative minds." However, my teaching also deals also connects to society, to our collective human condition.

Creating an enriching, fear-free and stimulating environment ishis primary goal. I have taught at all levels of education, except for elementary education, in different countries and languages, especially, French, English and some Spanish. I have also been involved in e-learning experiences, in the use of portfolios and other high-impact practices like being a faculty leader of a Study Abroad.

He has designed teaching modules at UW-Parkside and the Institute for Peace and Security Studies in Addis Ababa, Ethiopia, focusing on delivery and assessment.
Research Interests
Professor Akindes' research explores different topics, but politics holds it together. He is intimately connected to his research which responds to his curiosity and desire to comprehend intriguing phenomena, even when they are outside the boundaries of established paths, disciplines or traditions.

He has made numerous scholarly presentations across the world, in French, English and Spanish. I am fluent in those languages, but I also have a working knowledge of Portuguese and can Speak Fon, Yoruba, Goun and Gengbe (Mina), languages spoken in the South of Benin.
His research interests include the following topics—democracy, democratization, popular, music, technology in and for education, identity, citizenship, political and social movements— in interdisciplinary ways. He has been a journal editor, peer-reviewer of book chapters and articles.

I belong to the African Studies Association, the Latin American Studies Association, the International Political Science Association and the African Sports Network, affiliated to the African Studies Association.
Consulting Interests
I have been a consultant for UNESCO, in higher education and (Côte d'Ivoire and Equatorial Guinea), the Office of International Migration (OIM) in Addis Ababa, GIZ (iEthiopia), and je had have taught in various postgraduate programs at Addis Ababa University and in Togo.
Publications
Selected Publications
: Keeping Afrobeat "Decolonial": An Interview with Ezequiel Tedesco, Promoter of Independent Music and Member of El Gran Capitán Afrobeat, Africa is A Country (10 pp.)
: Afrobeat in Colombia: Responding to Identity and Political Contingencies, Africa Is a Country (10 pp.)
2022: Winterim in Cuba: Unlearning and Disruptive Narratives , Bloomsbury Publishing (Chapter 9, 34 pages pp.)
2022: Newen Afrobeat and echoes of Fela around the Andes., Africa is a Country (10 pp.)
2022: Afrobeat is bigger than Fela., Africa is A Country (8 pp.)
2022: Afrobeat Futures. , Africa is a Country,
: When the spirits of the ancestors call you back, Africa is a Country (6 pp.)
: The Military, Ruling Elites and Political Power in Côte d'Ivoire, 1960–2011, Oxford Encyclopedia of the Military in Politics (41 pp.)
2020: Sadio Mané: Made Out of Africa. , Africa is a Country
2020: The College Classroom and a Sustainable World: Ruminations on Practice, Experience and their Connections, (10 pp.)
Selected Awards & Honors
Teaching Awards
2017: The Teaching Award is given every year to a professor that has been nominated by the students themselves., Stella Gray Teaching Excellence Award, UW-Parkside
Key Service Activities
Departmental Service
: Committee Member - Politics, Philosophy and Law Executive Committee
: Committee Member - Politics, Philosophy and Law Executive Committee
2019: Committee Member - Politics, Philosophy and Law Executive Committee
2019: Other - POLS Liaison to the Library
University Service
: Committee Chair - Center for International Studies Steering Committee
: Committee Chair - Center for International Studies Steering Committee
: Committee Member - Center for International Studies (Since 2002)
Public Service
2018: Guest Speaker - Bullen Middle School
Courses Taught
INTS 100 - Intro to International Studies
INTS 405 - INTERNSHIP IN INT'L EDUC SRVCS
INTS 494 - INTERNSHIP-INTERNATIONAL STDS
INTS 494 - INTERNSHIP-INTERNATN'L STUDIES
INTS 495 - Senior Seminar-Int'l Studies
INTS 499 - INDEPENDENT STUDY:
POLS 103 - INTRO TO COMPARATIVE POLITICS
POLS 104 - Intro International Relations
POLS 105 - Introduction to Politics
POLS 331 - Politics of Developing Nations
POLS 335 - Pop Music,Hum Rights,Demcrtztn
POLS 340 - The Latin American Left
POLS 344 - African Politics
POLS 445 - Senior Seminar-Political Sci
POLS 494 - INTERNSHIP-POLITICAL SCIENCE
POLS 499 - INDEPENDENT STUDY: