Susan Lincke, PHD CISA CRISC
Professor
Computer Science Department
Ph.D., Illinois Institute of Technology, 2002
EMAIL: lincke@uwp.edu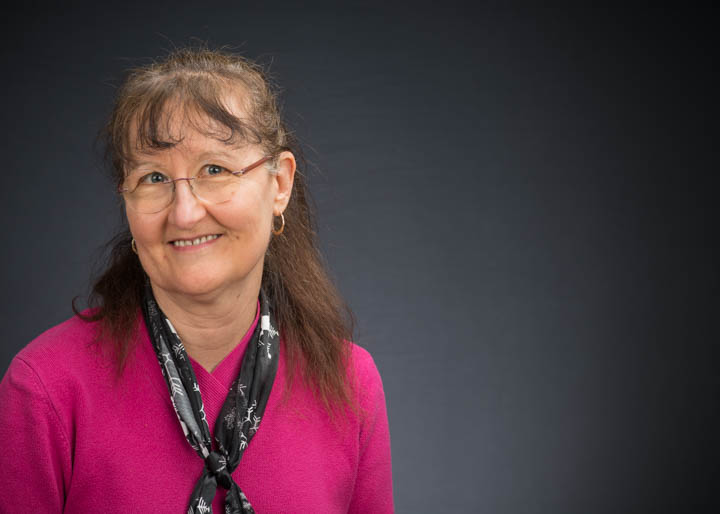 AREAS OF EXPERTISE
Information Security, Risk, Wireless modeling & simulation, Green computing
Dr Susan Lincke received her Bachelor's Degree in Systems Analysis from Miami University in Ohio, and her MS and PhD in Computer Science from Illinois Institute of Technology. She has 17 years of industry experience in data and telecommunications, with Motorola, MCI, and GE, working in development, test, and project management. After earning her MS degree, Dr Lincke switched to a career in academia. She is certified by ISACA for auditing (CISA) and risk (CRISC).
Teaching, Research/Creative & Consulting Interests
Teaching Interests
Dr Lincke teaches Operating Systems, Assembly, Computer Architecture, Information Security, Network Security, Basic Info Security, and Security and Risk. She has taught Computer Networks and Software Engineering I and II.
Research Interests
Dr Lincke's research interests are in information security, risk, wireless simulation and green computing. Between 2009-2013, Dr Lincke was funded through a National Science Foundation grant relating to Course, Curriculum, and Laboratory Improvement (CCLI). The grant funded the development of a course in Information Security that included the semester-long Health First Case Study and service learning in security. She was UWP's 2015-2016 Research Award recipient.
Consulting Interests
Dr Lincke is author of: Security Planning: An Applied Approach (Springer, 2015). This text is designed for the busy IT practitioner, who does not have time to become a security expert, but needs a security plan NOW. This guide, with template, helps readers to prioritize risks, conform to regulation, plan their defense, and secure proprietary/confidential information. The process becomes documented in the Security Workbook, provided with the text. From a teaching perspective, Security Planning is the first text with an optional semester-long case study on HIPAA. The text also addresses the NSA's Center of Academic Excellence (CAE) 2014 plan, addressing 5 mandatory and 15 Optional Knowledge Units. (NSA does not endorse texts.)
Publications
Selected Publications
: Information Security Planning: A Practical Approach, 2nd Edition, Springer
: DIETARY MODELING OF GREENHOUSE GASES USING OECD MEAT CONSUMPTION/RETAIL AVAILABILITY ESTIMATES, International Journal of Food Engineering (IJFE), De Gruyter
2020: A Survey and Comparison of Secure Software Development Standards, IEEE 13th CMI Conference: November 26th-27th, 2020 (6 pp.)
2020: A Model for adjusting Dietary Estimates of Greenhouse Gases towards OECD Food Estimates, International Workshop on Simulation for Energy, Sustainable Development & Environment (SESDE)
2019: Ethical Management of Risk: Active Shooters in Higher Education, Journal of Risk Research
: A Maturity Model for Integrating Ethics into Risk Management, Computers and Security
2019: A Security Assessment of Public Libraries: Risk of Loss due to Breach and Ransomware Attack, Risk Management and Cyber-Informatics (IIIS) (5 pp.)
2019: Cyberwarfare: A Risk Assessment for Isolating Electricity SCADA Systems, Risk Management and Cyber-Informatics (IIIS) (5 pp.)
2019: Modeling Security Risk with Three Views , 2019 SCS Spring Simulation Conference (12 pp.)
2019: Determining Risk of Internal Software Failure In Critical Real-Time Systems, International Conference on Sustainable Globalization (ICSG)
2019: Money Laundering: A Risk Analysis, International Conference on Sustainable Globalization (ICSG) (8 pp.)
2018: Security Risk Assessment in Electronic Health Record System, IEEE TEMS International Conference (TEMSCON) 2018
2016: Integrating Ethics and Risk Management, Fourth IEEE International Symposium on Digital Forensics and Security (5 pp.)
2015: The Development of a Longitudinal Security Case Study, ACM SIGITE (Special Interest Group in IT Education) (6 pp.)
2015: Security Planning: Extra Materials, Springer International Publishing
2015: Security Planning: An Applied Approach, Springer (287 pp.)
2014: Tooling to Improve Data Center Efficiency: A Survey and Considerations for the SMB Data Center, IEEE International Technology Management Conference (4 pp.)
2014: A Comparison of International Information Security Regulation , Interdisciplinary Journal of Information, Knowledge, and Management (89-116 pp.)
2013: Energy Efficiency: Teaching for Accreditation, Ethics, and Technology, IEEE Frontiers in Education 2013 (7 pp.)
2012: "Planning Organizational Security: The Health First Case Study", ACM Joint Conf. on IT Education (SIGITE '12) (5 pages pp.)
2012: Combating IS Fraud: A Teaching Case Study, 18th Americas Conference on Information Systems (AMCIS)
2012: Designing System Security with UML Misuse Deployment Diagrams, IEEE Software Security and Reliability (SERE)
2012: The Health First Case Study: Teaching HIPAA Regulation with Security Planning, 16th Colloquium for Information Systems Security Education (CISSE)
2012: Network Security: A Case Study, Midwest Instruction & Computing Symposium
2011: Security Planning for Small Business: A Service Learning Course, IEEE Frontiers in Education 2011 (4 pp.)
2011: Service Learning in Security, 15th Colloquium for Information Systems Security Education Fairborn, Ohio June 13-15, (63-68 pp.)
2011: DEVELOPMENT OF AN EFFECTIVE SECURITY AWARENESS PRESENTATION, 10th Annual Security Conference (7 pp.)
2010: Information Security in Schools, Journal of Information System Security (JISSEC) (12 pp.)
2009: "The Development of a Graphic Multidimensional Markov Chain Modeler to Diagram Large State Spaces", David Taylor-Fuller, Susan J Lincke. , Proc. of the 42nd Annual Simulation Symp (ACM), 2009 (8 pp.)
2008: "Balancing CRRM Performance Goals with Load Shared Packet Services", Susan J Lincke, , Proc. IEEE Wireless Communications & Networking Conference, . (6 pp.)
2007: Network Security: Focus on Security, Skills, and Stability, IEEE Frontiers in Education (6 pp.)
2007: A QoS Comparison of 4G First-come-First-Serve Load Sharing Algorithms involving Speech and Packet Data, IEEE Electro-Information Technology Conference (6 pp.)
2007: Configuring a Lab to Support Community-Based Security Audit Projects, IEEE 2007 3rd International Conference on Testbeds and Research Infrastructures for the Development of Networks and Communities (TridentCom) (7 pp.)
2007: Network Security Auditing as a Community-Based Learning Project, SIGCSE (Computer Science Education) Association for Computing Machinery (ACM) (5 pp.)
2007: Validation of a Load-Shared Integrated Network with Heterogeneous Services, 40th Annual Simulation Symposium, Published by IEEE (11 pp.)
2006: A Performance Evaluation of a Distributed QoS Load Sharing Scheme, IEEE Wireless Telecommunications Symposium 2006 (7 pp.)
2005: Creating Interest in Operating Systems via Active Learning, Proc. of the IEEE Frontiers in Education Conference (5 pp.)
2005: Vertical Handover Policies for Common Radio Resource Management , International Journal of Communication Systems, vol. 18, iss. 6, Wiley InterScience, Aug. 2005, pp. 527-543. (17 pp.)
2005: Validation of Network Simulation Models: Gauss-Seidel versus Product Form Models, 2005 International Symp. on Performance Evaluation of Computer and Telecommunication Systems (SPECTS '05), Society for Modeling and Simulation (SCS), vol. 37, no. 3, 2005, pp. 948-956. (9 pp.)
2005: Load Sharing versus Service Balancing in Integrated Networks , Journal of Interconnection Networks, vol. 6, no. 1, World Scientific Publishers, March 2005, pp. 35-50 (15 pp.)
2004: Engineering for Increased Survivability in Wireless Networks, World Wireless Congress, Delson Group (6 pp.)
2004: Modeling with Diverse Job Sizes: Gauss-Seidel versus Multidimensional Markov Chain, International Conf. on Wireless Networks, World Academy of Science (6 pp.)
2004: Optimizing Adaptive Placement for Wireless Load Distribution, International Conf. on Wireless Networks, World Academy of Science (7 pp.)
2004: Performance & Service Issues in Selecting Adaptive Placement as a Load Distribution Technique, IEEE Vehicular Technology Conference (Spring) (5 pp.)
2004: The Benefits of Load Sharing when Dimensioning Networks, 37th Annual Simulation Symposium, IEEE (9 pp.)
2003: The Efficiency of Engineering Traffic across Network Boundaries, International Journal of Wireless Information Networks (9 pp.)
2003: A Comparison of Various Substitute Techniques in an Integrated Heterogeneous Network, Proceedings of the 3rd IASTED International Conf. on Wireless Optical Communications Conf (6 pp.)
2003: Load Shared Integrated Networks, Proc. of the Fifth European Personal Mobile Communications Conf. (IEEE) (5 pp.)
2003: A Supernet: Engineering Traffic Across Network Boundaries, Proceedings of the 36th Annual Simulation Symposium (SCS, published in IEEE) (8 pp.)
Selected Awards & Honors
Research/Creative Awards
2019: Certified in Risk and Information Systems Controls (CRISC), ISACA
2015: Excellence in Research and Creativity Award, University of Wisconsin-Parkside
2008: Certified Information Systems Auditor (CISA), ISACA
Service Awards
2013: The University has earned the Information Systems Security Professionals Certificate, awarded by the CNSS (Committee on National Security Systems). We are the first 4 or 6-year university in Wisconsin to achieve this status. This required mapping 8 of our courses into a set of required elements defined by CNSS., NSTISSI 4011, University, National Security Agency
Key Service Activities
Departmental Service
: Chairperson - Computer Science Department Chair
: Faculty Advisor - Assessment Liaison
2017: Faculty Advisor - CypherCon Coordinator for UWP
College Service
: Committee Member - CIS Graduate Steering Group
2012: Committee Member - ITPC: Information Technology Practices Committee
University Service
: Committee Member - Academic Assessment Committee (AAAC)
2021: Committee Member - Assessment Liaison
2021: Committee Member - General Education Committee
2020: Committee Member - Human Research Board
2018: - Faculty Senate - Alternate
2015: Committee Member - Higher Learning Commission (HLC) Academy of Student Assessment. Within UWP: Student Learning Outcomes (SLO)
2014: Other - University Wisconsin System Women & Science Board
2013: Guest Speaker - Science Night
2012: Committee Chair - Committee on Teaching and Learning
2010: Committee Member - Advisng Committee
2009: Committee Chair - CRCA
2007: Committee Member - CRCA
Professional Service
2013: Editorial Review Board Member - Annual Simulation Symposium, Spring Simulation Conference, Society for Modeling and Simulation (SCS)
UW System Service
2019: Committee Member - MS Cybersecurity curriculum development
2018: Committee Member - MS Information Technology Management
Courses Taught
CIS 540 - Data Structures/Algorithm Dsgn
CIS 570 - Operating Systems
CIS 678 - Network Security
CIS 681 - Security Risk
CIS 779 - Information System Security
CIS 793 - Internship
CIS 795 - Research Methods in CIS
CIS 798 - CIS Seminar
CIS 799 - Independent Study:
CSCI 245 - Assembly Language Programming
CSCI 279 - Basic Information Security
CSCI 340 - Data Structures/Algorithm Dsgn
CSCI 355 - Computer Architecture
CSCI 370 - Operating Systems
CSCI 478 - Network Security
CSCI 479 - Information Security Planning
CSCI 490 - Special Topics-Computer Sci:
CSCI 493 - Internship
CSCI 499 - Independent Study: